By Katy Howell | May 26, 2021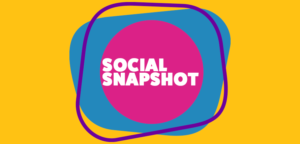 Hello and welcome to our latest Social Snapshot News Roundup! Let's dive right in:
Clubhouse – the uber popular social audio app – launched its Android version this month, bringing with it one million new users, and a million more are sitting on the waitlist. The app exploded in popularity since releasing in March 2020, reporting more than 10 million weekly active users.
Learn more here: CNBC
Instagram now allows users to add their pronouns to their profiles. Users can add up to 4 pronouns and can edit or remove them at any time. You can also choose to only show your pronouns to followers.
Learn more here: Instagram
I personally cannot believe this might be happening, but Instagram is apparently working on allowing desktop users to post from the actual desktop website. It's reportedly only being tested internally, so don't expect anything anytime soon.
Learn more here: Alessandro Paluzzi
Lastly, Pinterest launched Idea Pins – allowing creators to record and edit videos with up to 20 pages of content using tools such as narration recording, background music, transitions and other interactive elements. We're eager to see how this is used by the Pinterest community.
Learn more here: Pinterest
And that's it for May! Stay tuned to Immediate Future's social channels for regular updates, and we'll be back with another roundup next month.