November 12, 2014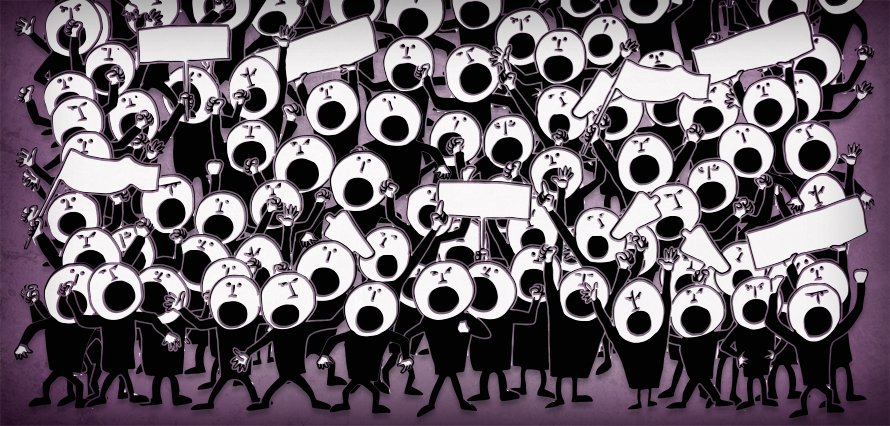 When the social world swarms around an issue or to protest, change happens (most of the time). In many instances this is for a greater good – for injustice, to correct a wrong, or defend a situation. From the world changing Arab Spring; to the recent, and heart-warming, search for the lost dog Jasper – social storms are often lauded by the press.
For brands though, social swarms can sometimes be anything but positive.  I am not talking about a crisis or the need for better customer service. This is about the empowered social consumer actively expressing their 'point of view' about your company, branding or product: on mass.
So how a brand manages a groundswell of opinion.  Opinions that becomes very vocal and noisy on social media. And sometimes it is just the opinion of the audible few – but the impact can be dramatic. There are three obvious threats that have come to light more recently:
The expected backlash
Bad opinions can be provoked. Well there certainly was provocation when ITV2 celebrity, Dapper Laughs, launched a series of ill thought through misogynistic jokes and insults at the homeless. Eventually, after the outrage on social spilled into the media, the Dapper laughs show was axed.
If you are going to walk on the edge and are likely to attract criticism, then you need to protect your reputation. There are a number of brands who actively set out to be risqué. But if you know what's coming, you can plan ahead, react fast and not let it get out of hand. Plan up front for the expected backlash.
Storm that overturns your marketing
Driven on social by the hashtag #iamperfect, the protest against a Victoria Secret campaign for its new bra range called "A Perfect Body", resulted in a change of strap line. The campaign has been renamed "A Body For Every Body."
luv the power of social media: outraged consumers sign petition against damaging Victoria Secret ad campaign- brand changes ad #iamperfect

— Michele Corcoran (@meashy_c) November 11, 2014
This threat to brand reputation could have been headed off at the pass by simply having a better understanding of the audience being targeted. Listening to the conversations in social, would tell any brand targeting women, all they need to know about the attitude to stereotyping. Plan up front to pay attention to the social zeitgeist and mirror that in your off-social campaigns.
The opinions that impact your bottom line
Sometimes swarms attack brands right out of the blue. The Fleurieu Milk and Yoghurt Company found itself at the centre of a social swarm around Halal certification. Whilst these milk products don't need to be certified, a contract with Emirates required that the products have one.
Bowing to the pressure of negative comments, the company has dropped the accreditation: losing the contract. The impact is severe. A loss of income to small dairy farmers.
This kind of backlash often provokes a kneejerk reaction from companies not wanting further negativity online. It can be made worse if the brand doesn't have the resource to defend the situation. But with opinions bubbling and swarming so quickly these days, it is essential to train everyone across your company to deal with the darker side of social media. A little more time and social rebuttal, and this company might have weathered the storm and retained the Emirates contract.
In the coming months, there will be more 'opinion led' swarms against companies. Some might be justified and others could be localised opinion. Brands need to think ahead about how they will deal with these threats. Companies must do their research, train resource and create rapid response teams.
Now is the time to plan for the unexpected social swarm – get your bug spray at the ready!