December 21, 2018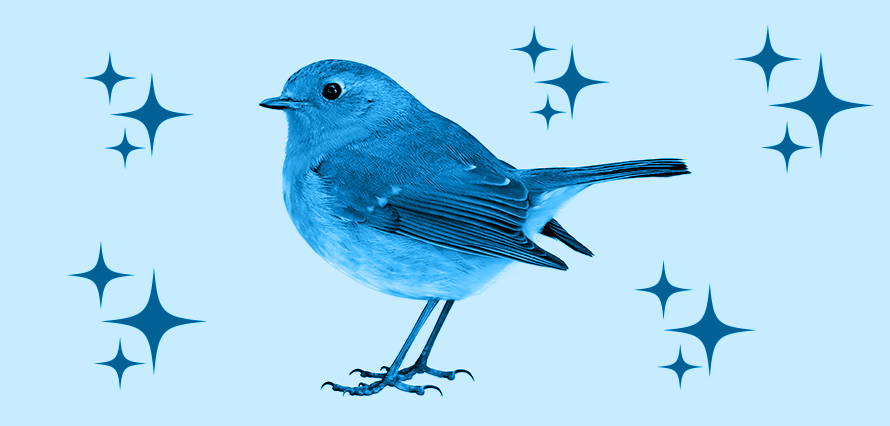 Since 2016 Twitter users have been frustrated with the way their feed has been presented to them, an issue brought on by changes to the platform's algorithms. Twitter added this in to highlight current affairs, trends and updates as they happened, meaning that users weren't always able to see their friends or favourite channels most recent posts. However, you could always turn this off (little to people's knowledge).
But fear not, for here is the sparkle button! ✨✨
Now, I am a big fan of anything and everything that sparkles, so just hearing the name of this new button gets me excited.
Initially announced back in September and tested on specific users, Twitter has finally added a bit of spark to all accounts. The button will be located at the top of the page/app, meaning it is easy to locate, and with the tap of a button your algorithm nightmares will vanish, and the people you follow will be at the top of your feed.
However, in the real world nothing happens without a catch. Firstly, the button is currently only available on iOS (sorry android users, you still have to wait), and secondly, with the sparkle button coming into play, Twitter have created two need feed options:
Home – your standard algorithm feed, showing what Twitter wants you to see.
Latest Tweets – your new sparkly feed filled with who you want to see.
So, when you choose to fill your feed with sparkles (Latest Tweets), Twitter will soon send you on your way back 'Home' after a while, ensuring the channel maintains its algorithm's benefits and keeps users engaged.
Now, this can be very beneficial to brands. By implementing the sparkle button, brands can stay on top of both of their follower's feeds by tweeting about current affairs and trends, as well as the things that matter to them the most. Tweeting about the latest news, etc will be picked up by Twitter's algorithm, keeping your brand relevant and at the top of your 'Home' feed. Whereas, tweeting about what you want, will be found in the 'Latest Tweets' feed, allowing your followers with the same beliefs to engage.
So which feed will you decide? Sparkles or algorithms, the choice is yours. ✨✨