By if-admin | October 27, 2015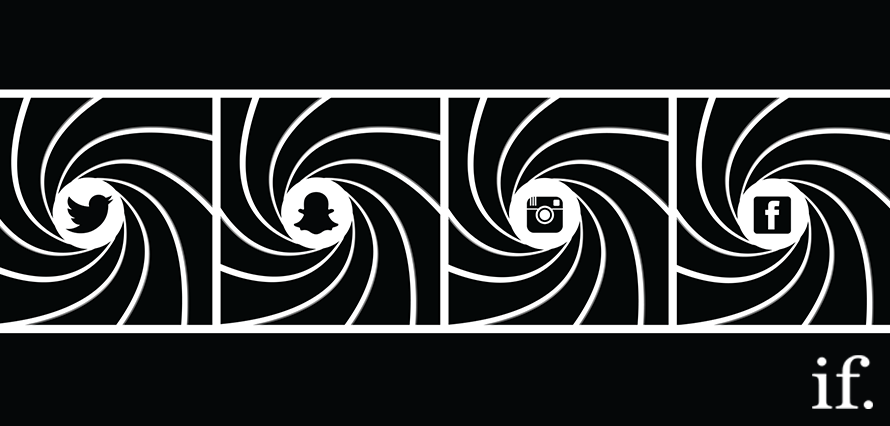 Mission from 'M', just in. You must infiltrate popular social media networks with highly dynamic content, and engage your targets where possible, as the Spectre network makes a worldwide offensive.
You'll have 'paid' support from Q branch in the form of cutting edge channel technology and the latest in native video and Hi-Res content.
You will sneak up on your targets by appearing in the least expected locations, namely a Discovery channel on popular mobile network: Snapchat. This will surprise and disorientate your targets with an influx of exclusive information and video coverage of false Spectre activity, character identity overviews and classified information.
Beware, we have learned via trusted sources (via The Verge) this will be the first time ever a mission of this type has used a Snapchat Discover channel  for covert strategy, however your activity will have the benefit of a short lifespan and will regenerate every 24hrs.
You will have access to international image database Instagram and will be given paid licence to promote your activity with native video leading your targets to a local Spectre booking system.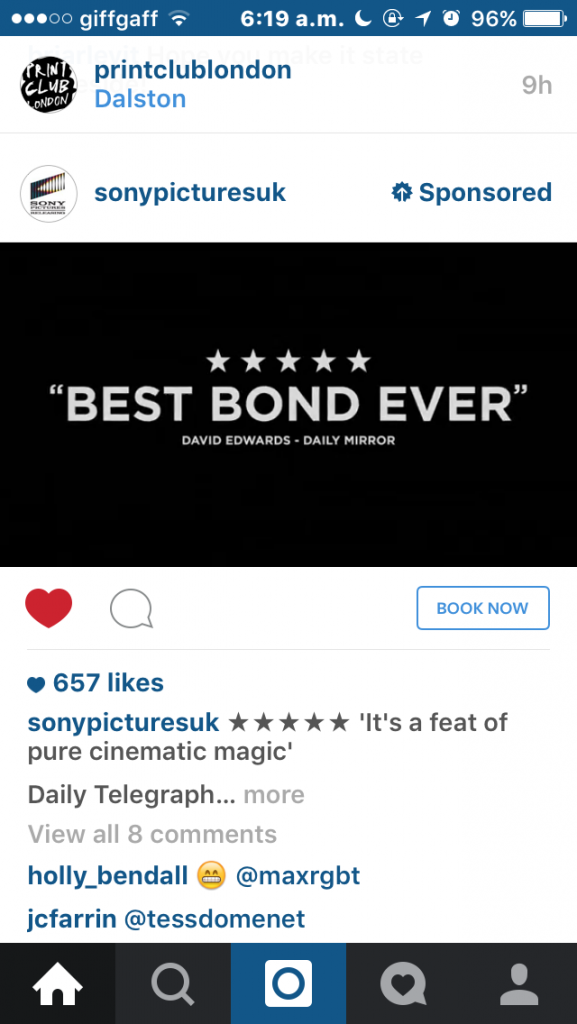 We know how you like to buck trends too, 007, so we have arranged for your keywords to be promoted on the popular Twitter network of wires. The trends will vary daily from #Spectre to #Bond but you will remain on the top of the Trends list during the period of Spectre covert activity. You will, as always, have support from global spy network Facebook, from the Spectre brand page, the Sony Pictures page and the 007 official fan page, promoting native video and short movie scenes. As usual, you will have your chosen apparel of the latest in luxury cars, premium alcoholic beverages and technology brands to complement your activity.
@SigmanStephanie takes us #BTS of #SPECTRE #DiaDeLosMuertos. See #SPECTRE in cinemas. https://t.co/IjeJs1a5pvhttps://t.co/IOC8X9ll7P

— Belvedere Vodka (@Belvedere_UK) October 26, 2015
Aston Martin will be providing supporting content in the theme of native Twitter and Facebook video, and Belvedere Vodka will be operating a #ShakenNotStirred campaign exploring the world's Martini preferences. All keywords do, however, pose the obvious risk of sabotage, so be careful who you trust. There are plenty of operatives on Vine ready to sabotage your activity.
https://vine.co/v/egbIhiWtOl3
Of course, if you are caught, we will deny all knowledge of your activity. However, this being the highest financially funded campaign yet, we are certain you will succeed in your mission to target those who are as yet to be engaged with Spectre activity.
Good luck, Bond. You have full license to thrill.
Oh, and Bond, try not to kill anyone…