By if-admin | July 14, 2020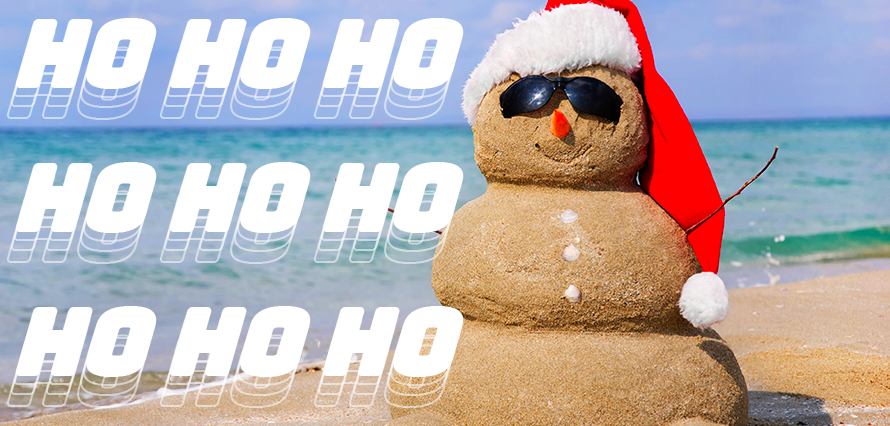 Sounds mad doesn't it? Who'd of thought that now is the time to start your Christmas campaigns. Usually you are finalising plans in July for Q4, but not advertising. Things are indeed strange.
A look at the social conversations and latest insight from Facebook and Pinterest makes it clear that customers have already got their heads into Christmas. In the last 3 months there have been 525,000 mentions of Christmas, a 1423% rise on the previous period.
Whilst some of the chat has been banter, memes and jokes (mostly about pub openings), the majority focus on the festive season.  And analysis shows that the opportunity is now, not in the autumn. Let me highlight a few, and you'll see what I mean:
Dress your window well
With the majority of people in the UK still reluctant to venture out, many are missing window shopping. Instead they've taken to social channels like Pinterest and Instagram to browse and discover. Pinterest has seen a 77% rise in searches for Christmas, 74% interest in Christmas outfits and 4 fold increase in party food, right now. We are actively hunting for gift ideas and making lists to ensure this festive period will be the best ever.
There is a growth in first-time Christmas hosts too. Newbies looking at how they can own celebrations should families not be able to get together in the same way.  They're seeking out recipes, décor ideas and ways in which to make Christmas their own.
This is your opportunity to be part of this journey of exploration. Deep and rich content that makes browsing satisfying; entertainment that evokes a spirit of a Christmas well done; and marketing that helps consumers experience and trust your brand. Make your business memorable. Put your products and services front of mind. Build affinity with consumers and make sure you are first choice for every Christmas stocking.
Who doesn't want some Christmas indulgence?
Lockdown and belt-tightening have left many of us feeling a bit deprived. We yearn for happier times and Christmas fits the bill.  But so does a little bit of what you fancy. The data shows a rise in the 'Me-gift'.  People buying a little affordable luxury right now, as an early Christmas present (a rather flimsy justification in all honesty!). If they are not buying today, then gifting themselves is high on the agenda for Christmas plans. With people sharing what they want and saving lists of products they intend to buy.
Christmas purchases are happening and there are two things brands should consider. The first is to empathise with tighter budgets and promote easy payments or early-bird discounts. The second is to make the journey from social to sale as frictionless as possible. You want to optimise this now, so that when you get to festive shopping you don't lose out to frustration through the purchase journey.
There is one other opportunity for brands. If people are hunting and discovering, then now is the time for data acquisition. Whilst bid prices are low and you are not competing with every other brand for festive attention, you can begin to build your CRM and ensure you are memorable when people are ready to buy.
It's Christmas every day
Christmas this year is going to need a long lead time. Time to embed a brand, time to persuade, and time to build the right positioning.
Assume every day is Christmas and the signals you see now, are the markers that will help you plan down the line. Christmas shoppers may be price sensitive, but when asked what kinds of content they want to see from brands, 25% of UK shoppers say they want real, authentic and informative content and that it was as important as sales and offers.
Consumers are interested in how brands have responded to the coronavirus pandemic, BLM and environmental issues. 56% of consumers say they are happy to hear how brands are helping out communities; 40% stating that they want to hear what brands are doing (GWI data).
You'll need to think deeply about how you will be giving back this Christmas. The proposition will need to fit the mood of the nation. Doing this early will also allow you to run 'test and learn' campaigns.
Check if your messaging resonates, if your creative executions stand out in feed and as we get close to Christmas start training the dynamic ad platforms to get you to your audiences at the right time with the right context.
Don't be a turkey this Christmas. Wait till the last minute and you'll be too late. Act now as well as plan for Q4. That way you'll put your brand at the heart of the festive opportunity in what is likely to be a tough year for everyone.
Want to know all the juicy insights on Christmas this summer? Download the report for free at https://bit.ly/XmasISummer