October 24, 2016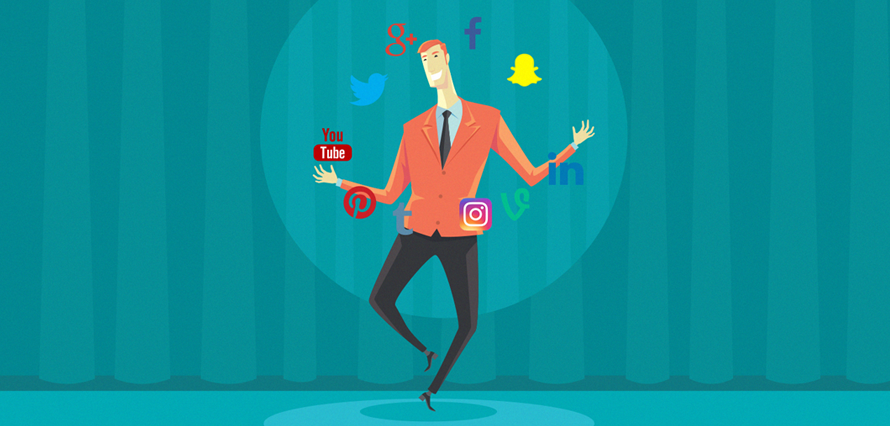 As a business, have you ever asked the question "Why are we struggling to make social media work for us?" or "Do we have the right social media strategy for our business?"  If the answer to both questions is No, then you're not alone as the real challenge of social media for any business is that it's constantly changing environment.
Let me share we with you 5 ways in which you can begin to adapt social media for your business.
A Social Media Audit
To determine what is and isn't working within your social media strategy, you're going to need to go over the analytics for your posts.  Review your posts over the last three months, six months or even a year, and see which posts got the most traffic, as well as the most shares and other engagements, and once you've determine which types of content got the most traffic and engagement, you can reassess and reinvigorate your strategy moving forward.
Rifle or Shotgun?
It doesn't matter how large your following is, your message sometimes can fall through the cracks, and with increasing numbers of brands utilising social channels.  You have to find better ways to get your message to stand out from the noise, and unless you call, email or otherwise send your content to your audience, you have no idea if it's going to reach them, even if you do have a huge fan base on your social networks, you never know if your people will see your message.
Many opt for a shotgun approach at their social media strategy, as opposed to a rifle approach, which is how most people distribute their content.  The shotgun approach is based on the mathematical realities of this wave of social media, increasing the amount of content and posts in more places to increase the chances it will be seen, where the rifle approach represents best practices for social media, enabling you to create quality content, approach each channel in a unique way and build a large following, as when you post more content in more places, the possibility of connecting with your fans increases substantially.
Analyse Competitors
Perhaps the most important research for your social media strategy is an analysis of your competition, as really you need to discover what works for your competitors and then determine how to adopt and adapt that information to improve your social media strategy.  To effectively analyse your competitors, look at their keyword prioritisation patterns, break down their rankings and monitor their online visibility, especially on search engines.
When analysing a client's competition, I follow these evaluation processes:
Start with a visit to your competitors' websites, and make notes about the good and bad features.
Break down their customer acquisition strategy, analysing their direct, organic, referral and other traffic sources.
Determine what's broken and what's fixable.
Review their content marketing and see if it's producing results.
Look at where they're advertising and guesstimate whether their marketing budget is effective.
Finally, check for unknown variables and determine if they're working in tandem or against business goals.
Even if you are only able to do part of this evaluation process to analyse your competition, you'll gain useful insights to incorporate into your strategy.
Create an Audience First Strategy
Produce content with your (whole) audience in mind (who your customers are, and what they have in common), and you're more likely to inspire consistent, shareworthy content.  A content strategy is planning for the creation, delivery and governance of useful, usable content.  An audience first strategy is figuring out which people could be your customers, based on what they believe, value, think and feel, and why they would be.
If your customer segments (buyer personas) are based solely on your data, as is typically done with a content strategy, you'll make assumptions and in turn miss out on a lot of people, so you'll need to figure out the overlap between why you think your product's important and why your customer thinks your product's important.
Analyse Mobile Options
If mobile isn't part of your social media strategy, what are you waiting for?  Readers consume a ton of content on mobile devices, so analyse and optimise mobile as part of your social media strategy.
The customer experience is completely different for desktop vs. mobile, and offers solutions to incorporate into your mobile strategy.  For all mobile channels, make your header image count.  On every social media app, the header image on your profile is huge, in size both and importance, as it's the first thing people see, and it's your first (and best) opportunity to make an amazing impression.
There are many little things you can do to enhance your mobile reach.
For Twitter, focus on visual content and keep track of what you retweet, since your tweets will also appear in lists.
For LinkedIn, share images and video and write an amazing bio. Content is more structured in the mobile app, so make sure it grabs readers' attention.
For Facebook, share updates as images (include links too) and pin posts.
In conclusion…
Social media strategies fail for a variety of reasons; the lack of brand consistency, no value within the content or not sharing original material to name a few, but they will succeed when you've done the appropriate legwork.  A social media strategy is different for every brand, company and product.  If you do your research and create appropriate focused content that will get to your readers, you're already headed in the right direction.