By Katy Howell | September 9, 2021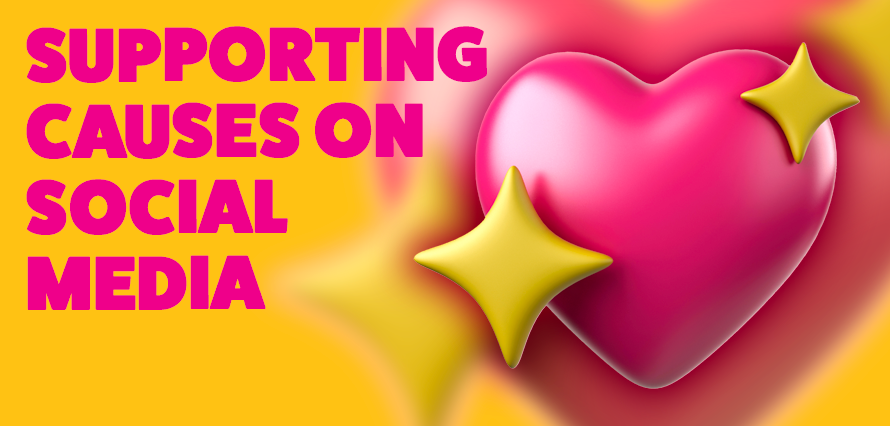 In the past year there has been an increasing trend of brands using their social media platforms to support various causes. Social media has shifted from a place of ideas sharing to one that educates and inspires. Supporting a good cause on social can be one of the most powerful ways to demonstrate your brand's ethics and values, while building an engaged and loyal following.
However, this should be achieved meaningfully and effectively, with the right tone and voice to have a maximum impact:
Authenticity First
It might sound like a cliché, but if you're going public with a social cause, you need to truly believe in it. Knowing why your brand is supporting that cause will help you approach it in the right way – making it easier to speak with passion, conviction and authority.
But it doesn't end with a post on Facebook or Instagram. As a brand, you need to demonstrate your support of the common good in every level of your business. For instance, if you're passionate about environmental causes, your business approach should reflect that – from recyclable packaging to zero-waste production methods. This is essential for building a community that shares, trusts, and respects your values.
Advocates in your community
Showing support to a good cause on social media isn't just about what your brand has to say, it's also about giving a platform to the voices in your community. Implementing user-generated content in your social strategy is a great way to reach new perspectives and ultimately increase awareness of your brand's mission. Sharing first-hand experiences always adds value and credibility to your brand. By giving the advocates in your community a platform to speak out, you're also showing that you listen to your audience. This is one of the best ways to encourage others to participate and drive momentum in your campaigns.
Don't do PR
If your main purpose is to improve your brand's presence on social, then you might be on the wrong way.
Your motivation should be to drive a meaningful change for the cause you're supporting and not every action you take needs to be shared on social. You may want to show your contribution via fundraise, volunteer days, education initiatives but think about how you can use your social media channels to encourage your community to join you in your efforts. In fact, lots of platforms have now introduced fundraising features, which is a great way to raise awareness and share your message.
There are many options to show support to your chosen cause, but always keep in mind that the goal is to build a community around a common good, rather than seeing it as a PR opportunity.
Aligning your brand with a social cause can be very powerful and beneficial for your business. But to be successful, it should be done in a meaningful and effective way and that's the most challenging part. Unless you're tracking your efforts, you'll get stuck between what's working and what's not. To avoid mistakes altogether, work with an experienced partner – like us! Get in touch today!