November 22, 2016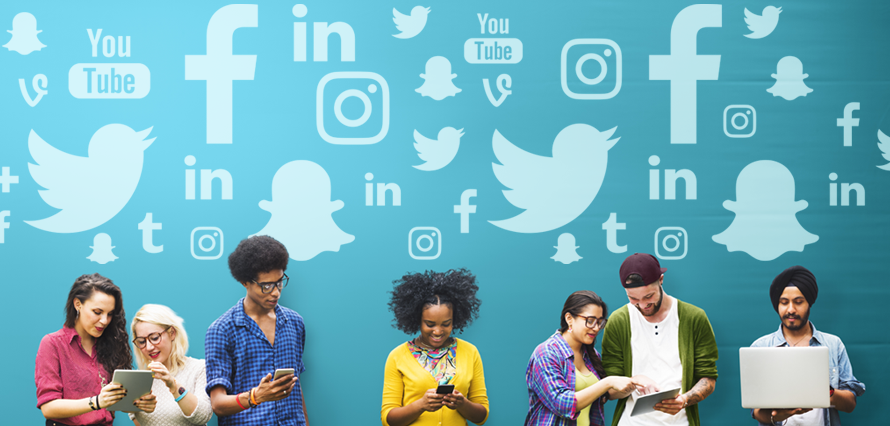 Reaching the elusive teen demographic (defined here as those aged 16-19) can be a pretty challenging task – just ask Facebook. After having it's $3bn bid for Snapchat declined in 2013, Zuckerberg & Co. have had to find new and innovative ways of maintaining the attention of these young networkers. That social media is at the heart of the teen's online activities is no secret – 96% say that they are a member of at least one platform, and a slightly higher proportion report visiting or using one within the past month (with the ability to use platforms like YouTube without an account having an impact here). Of course, it's always key to remember that Facebook continues to play a central role here, with 86% of teens visiting the network each month (outside China).
But Facebook is now over a decade old, and the social media landscape is a lot more crowded than it was ten years ago. We now have smaller and more specialised platforms entering the fray, like Instagram and Snapchat, which are capturing the attention of these young networkers. But rather than these smaller fast-growing networks taking ground from the big players, the truth is that social networking engagement is sophisticated and multi-layered. Rather than limiting themselves to just one platform – or leaving one in favour of another – most teens have a presence across a range of different networks.
GlobalWebIndex data shows that teens are now members of an average of almost 9 unique services/platforms/apps, and are visiting just over 7 each month. Older platforms, like Facebook, are certainly feeling the squeeze here – that's why we've seen a flurry of new features from the established networks designed to take the spotlight away from the newer and 'cooler' platforms which have struck a chord with younger demographics. That said, we still see Facebook posting the highest usage frequency rates among teens (with about 80% of teen Facebookers say they use it every day). For many of these younger users, however, the prospect of sharing personal content with the smaller and more controlled audiences of Instagram and Snapchat etc. is certainly enticing.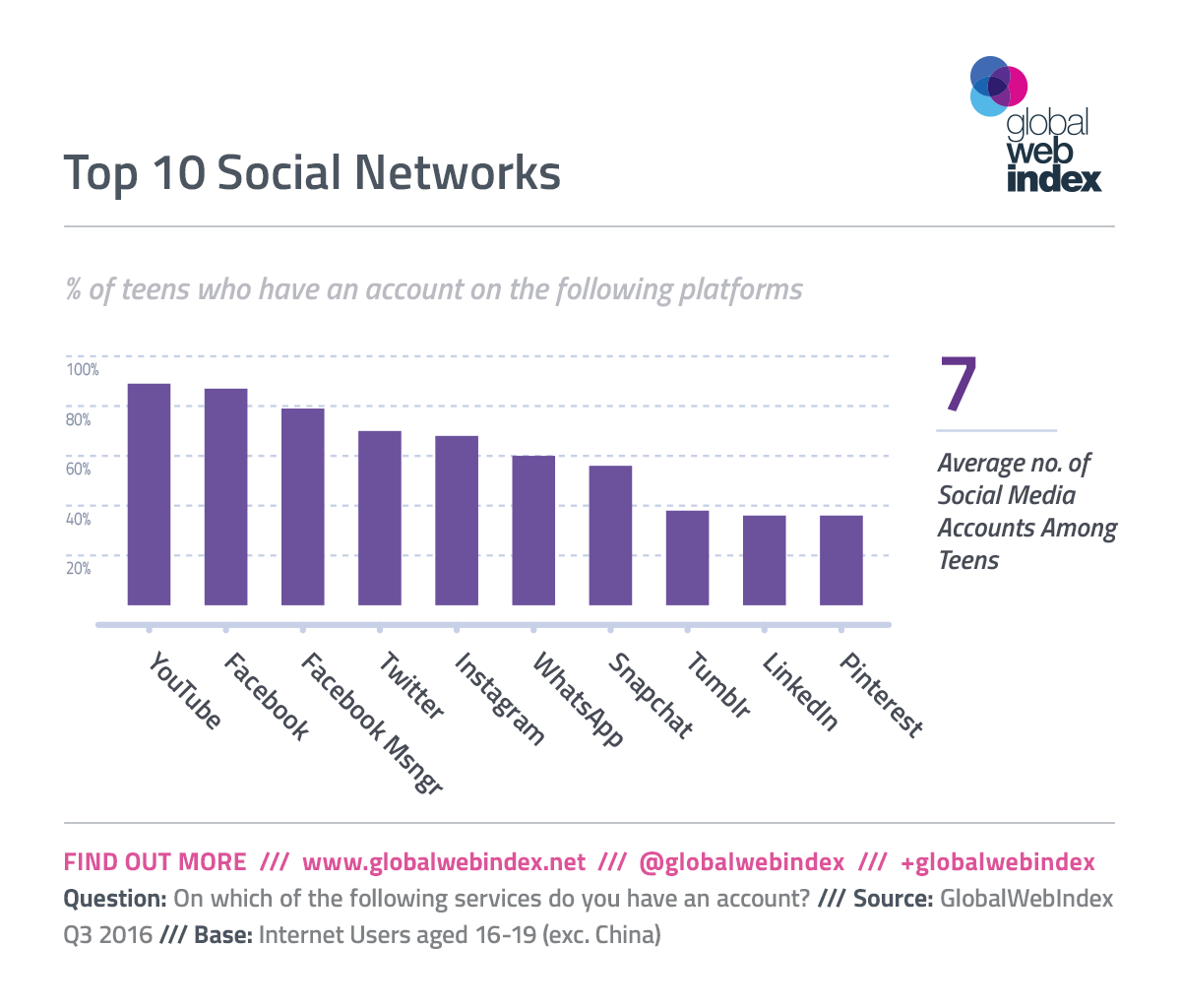 The implications of this for brands are pretty obvious – understanding the teenage consumer's increasingly multi-network approach to the social space is vital in reaching these users. Facebook may remain the hub of networking activities, but the rise of mobile messaging services such as WhatsApp, Facebook Messenger and Snapchat has been one of the key digital stories among teens in the last few years. And it's for these chat apps where we see some of the highest usage frequencies among these users, with their particularly strong uptake for smartphones giving them anytime-anywhere access to the platforms they prefer. Couple this with ongoing initiative from the major networks and chat apps to solidify these platforms as the go-to point of call between brand and consumer, and the possibilities are vast.
What it boils down to is meeting teens on their own turf, and that means building the right content, for the right platforms. Realising what sets these platforms apart in terms of engagement and content is crucial, but building a common thread across this cross-platform strategy to hold true to a brand's message is equally as critical.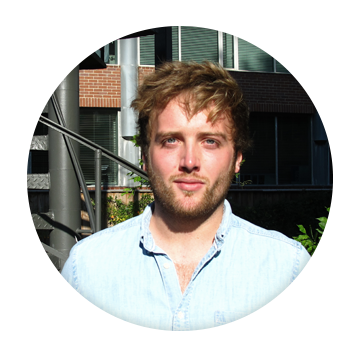 Chase Buckle
Trends Analyst
GlobalWebIndex
@Chase_Buckle