By if-admin | September 29, 2016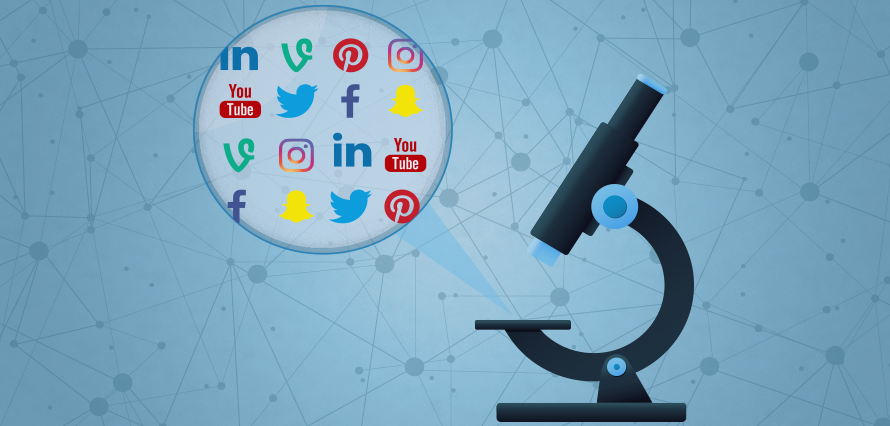 Social media is meant to be all about the one-to-one conversations. Yet the large reach of many social networks often sits counter to this philosophy. The truth is that brands may well want to be part of the conversation, but the temptation to target reach numbers is too overwhelming. After all, mass marketing has scale. It is easy.
But it doesn't have to be this way. The more relevant your social media is, the more it delivers.  For starters better targeting delivers better results. Your content will resonate with audiences and have greater impact. And the networks reward you with higher relevancy scores, greater visibility and lower bid prices in paid.
Whilst it may not be pragmatic or feasible to maintain individual relationships with customers, a more personalised approach can be scalable. You just need to think in a different way about social. Approach social with the aim of breaking it into smaller pieces. Social works best when it is micro-social – slicing your social activity into small, defined, chunks. Creating slivers of audience segments, shattered content and messaging, and bite-sized moments that tap into real-time buzz. Once you create a framework for micro social, you can simply develop a rhythm of activity that is repeatable, and ultimately scalable.
There are four clear trends towards increasing relevancy with micro social:
Micro influencers
A hot marketing trend right now is the rise of the micro influencers or micro celebrities. Primarily the surge in interest has been driven by brands wanting an alternative to the spirally costs of well-known social influencers. However, the micro influencer (typically someone with less than 10, 000 followers) has added benefits. They often have distinct and focused followers allowing you to target defined audience types -each with individual interests, behaviours and trends. A perfect focus for relevant content.
If the fit and the relationship is right, micro influencers can be loyal and keen to establish longer term relationships. The advantage being that you can develop on-going content and enjoy regular advocacy that amplifies your content to the right audience with the right context.
Micro Communities
Large number of followers or fans is not always a good thing. Often engagement rates begin to drop alongside lower acquisition of new fans. According to Shift Communications, the average engagement rate has dropped in the last 12 weeks. For major B2C brands it now averages 0.31% and even it's lower for B2B, 0.12%.
One way to combat engagement fatigue is to create smaller, bespoke communities within your fan base. These can be temporary, such as gathering folk around a Tweet Chat, or more long term in Facebook Groups or themes set in Instagram by hashtags. Grouping your audiences around self-selecting interests allows you to be more relevant. The more relevant you are the better your engagement. You can also be more direct; setting up WhatsApp groups or Slack communities for very close micro communities and advocacy groups.
Micro targeting
Segmenting audiences is the marketing norm. In social the opportunity is to be truly audience first; and that means segmenting further. Finely slicing your audience by behaviours, by language, by interests, by responses. The finer you slice, the more you can tailor your content. For many brands, this also represents a shift from pushing out content and instead looking through the lens of your audience and selecting content that will fit the customer. It doesn't sound like much, by this shift in mind-set makes a huge difference.
Geo-targeting too can be more granular. Pin drops let you focus on specific live events from store opening to trade shows. Street by street targeting supports local venues as well as big events such as parades or marathons (following the event as it moves through a city). Smart segmentation and geo-targeting increases content resonance – and frankly ensure you get more bang for your buck with paid.
Micro moments
For a number of year now real-time social has been on the agenda of most social brands. Watch Twitter or Facebook during GBBO or Premier League games or throughout the recent Olympics. But as more brands have adopted a real-time event-driven approach, social media has got noisier and noisier. It is hard to get cut through.
Instead of targeting events, drilling into micro moments can have greater impact. For instance, the goal shot in a football match or the Mel and Sue banter during GBBO. It works across B2C and B2B and much of it can be planned in advance.
Getting into the detail pays in social media. The closer you get to your audience preferences and the more you build closer ties with customers, the more effective your social will be. The time has come to stop chasing reach and instead get a bit closer to your audience.