June 24, 2019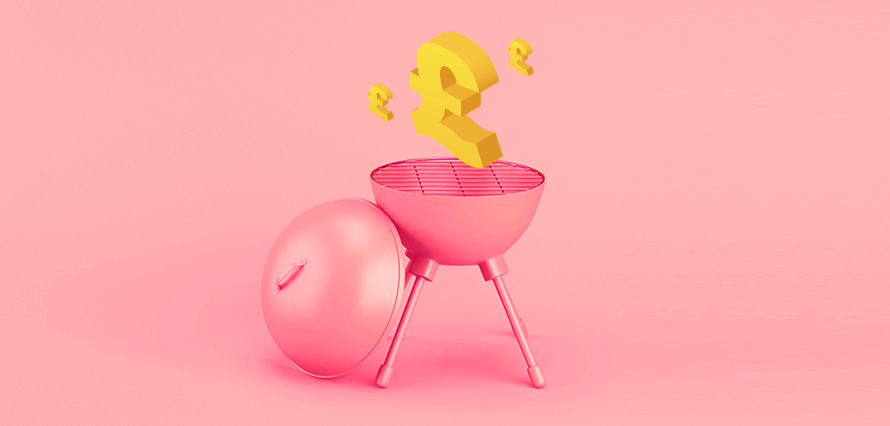 The very strong chance exists that you enjoy a BBQ! After all BBQ & at-home eating & entertaining is now the UK's No1 summer home leisure activity, with three out of four households now owning some type of BBQ grill.
So you probably aren't missing out in hosting, attending and eating at a BBQ! But are you missing out if you work for a BBQ-friendly brand or product? Our latest social report says that you are – and here's why.
BBQ brand mentions are virtually nil
Despite identifying over 670,000 conversations around the theme of BBQ in the last year, we were most surprised that brands were mentioned so little. Whether it's food or equipment it seems we just don't consider it part of the chat.
On the occasion brands were mentioned, this was in the low hundreds – note this includes both BBQ hardware and household food and drink brands. Admit it, this is surprising!
But at immediate future, we choose to get excited about the positives and there is one here! The BBQ is a HUGE opportunity that needs to be consumed and digested by any brand or product that can exist in this space. This is even more attractive when you consider that the overall at-home alfresco eating & entertaining market, including the BBQ, was worth just over £7.6 billion in 2018 – and NO ONE is owning any of it.
How to get a piece of the action!
There is no reason for brands NOT to be part of the conversation, other than they, themselves are not. When we look at equipment or food brands, the BBQ space is often overlooked, or there is an over-reliance on competitions. Neither of which helps build loyalty, advocacy or amplification.
As consumer interaction and control over content consumption continues to evolve quickly, brands need to look at messaging that is relevant and compelling to their audiences. Joining the BBQ conversations on social gives consumers the opportunity to interact with your brand whilst the brand is able to expand the story via engagement and personalising their campaign to make it relevant. There is ample opportunity to up the ante and become a real driver of conversations and engagement.
But it's not just about the opportunity to chat. It goes much further than that.
Converting the BBQ conversation into purchase and repeat purchase
OK, we know BBQs are a seasonal event – but think about it. Grab the consumer when they are driven by this event and embed your brand now – triggers (like the BBQ) that convert into shopper missions help consumers carry a message from social through to store. You then tighten the loop on the customer purchase cycle just a smidge. Consider it a summer campaign that accelerates all the other chat you do on social, a topic you can own for a short time to win brand advocates (like Coca Cola and Christmas).
After all, BBQs are an enormously emotional and connected conversation, why wouldn't you want to be part of that?
Download our smokin' hot report for brands around the BBQ