May 21, 2019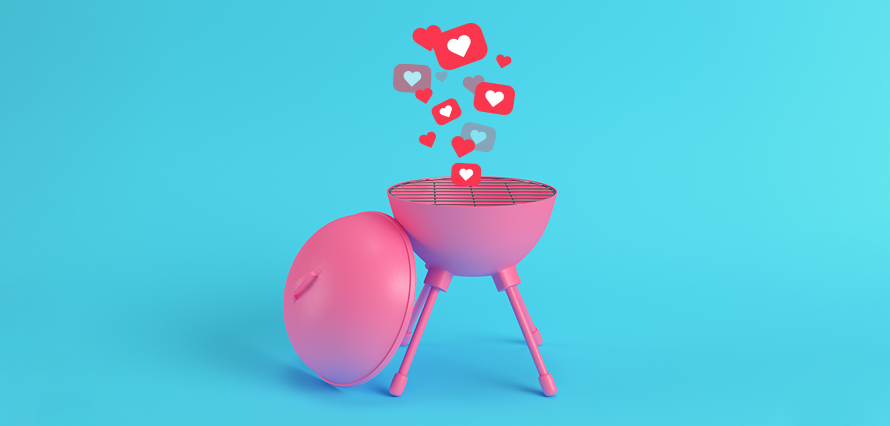 We all love a BBQ and with us all staying closer to home, we are set to be in the garden grilling our food whenever we can.
But we don't just barbecue our food outside at this time of year, we also talk about BBQs (a lot, as it turns out). Our latest social report, reveals some of the nuggets of insight we uncovered when it comes to the BBQ, based on reviewing conversations across 12 months of social data.
One of the most noticeable insights was that despite the increase in BBQ conversations, no brands are owning the space. This is a massive growth opportunity for challenger brands and also brands looking at adjacency marketing as a revenue opportunity.
What does this mean for brands and their social media plans?
Stand-out creative will smash through the noise on social media, but this is only one part of a well thought-out and considered plan.
What brands ultimately need to do is change consumer attitudes and behaviours; whether you are a brand taking on the bigger boys and girls, or whether you are exploring new territory.
By bringing together the social data and brand insight together, defined shopper missions can be created. For instance, what would trigger purchase? And how would a brand – whether instantly synonymous with BBQs or not – be remembered while in-store or shopping online?
Social media can support driving trial, then repeat purchase, at the consumer's decision point, if thought through in advance.
Unlocking the BBQ occasion to deliver results
Importantly, the BBQ occasion itself provides a persuasive way to unlock purchase opportunities at shelf and online.
Occasions are a purchase driver as we shop with it in mind (be it a birthday, Christmas or BBQ). Essentially they become anchors that create behavioural loops and mental triggers that flex from occasions to shopper environments. Long lasting associations between brands and occasions are then born.
Joining the BBQ conversation offers a massive growth and revenue opportunity for the bold and brave. Seed your product in the mind of the BBQ occasion early on then reinforce this throughout your communications. Don't forget BBQs are about people – we don't barbecue alone – so ensure you come to the table with a conversation that will put you in the position to own that space.
Download our smokin' hot report for brands around the BBQ here.