November 3, 2014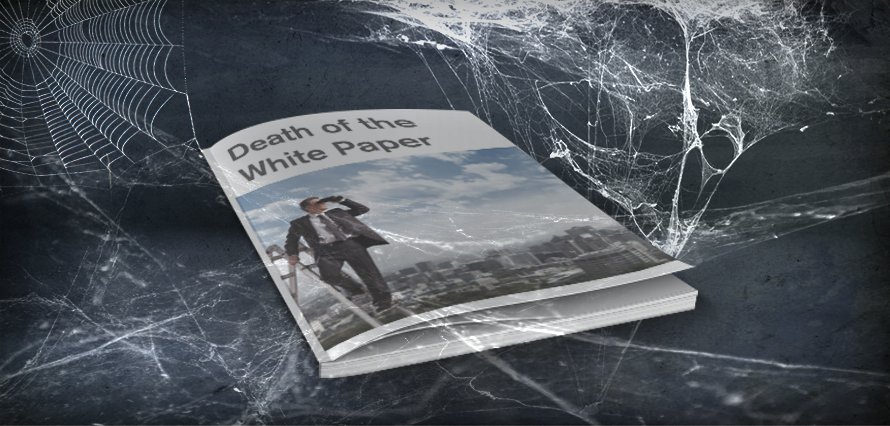 Over the last few years, white papers have become extremely popular and effective as a content marketing tool for B2B marketers. With so many companies pushing their whitepapers, we now have a deluge of content. Has the white paper reached saturation point?
White papers have gained significant adoption as an effective content tool, mainly due to their ability to generate new leads and provide valuable information for B2B decision makers.
You know the process – you see a whitepaper promoted on social media, you click on the image and have to enter your details in a form to receive the full whitepaper. However, with so many whitepapers on the market, how can yours stand out?
The problem is that whitepapers have morphed from valuable and engaging pieces of content to sales tools; instead of either offering authoritative research from the likes of Forrester or Gartner, or thought leadership from a respected subject matter expert. The result is that B2B decision makers are sceptical about giving away their details and personal information and then potentially end up with what is a glorified company brochure.
In order for white papers to recover from their current slump, B2B marketers need to focus on making their content stand out from the crowd and really tap into what key decision makers want to read about.
Here are 3 ways you can transform your next whitepaper into something your audience want to read:
1. Repackage: Your key decision-makers [whether it is the C-Suite or the Marketing Manager] do not have the time to sit and read a 50-page whitepaper. Focus on splitting up your whitepaper into a series of 5-6 pages of engaging content.
2. Go authoritative: Your whitepaper needs to either be written by a subject matter expert that is well known throughout the industry and with your decision makers, or be from a credible source such as Gartner or Forrester. This will give your whitepaper credibility and give it the wider appeal it needs to be a successful lead generation tool.
3. Embrace the visual: Visuals are a great way to tease your audience to download the whitepaper, be it short videos, slideshares or mini-infographics.
What do you think? Is the white paper on borrowed time or do you think there's more life in there yet?