June 23, 2015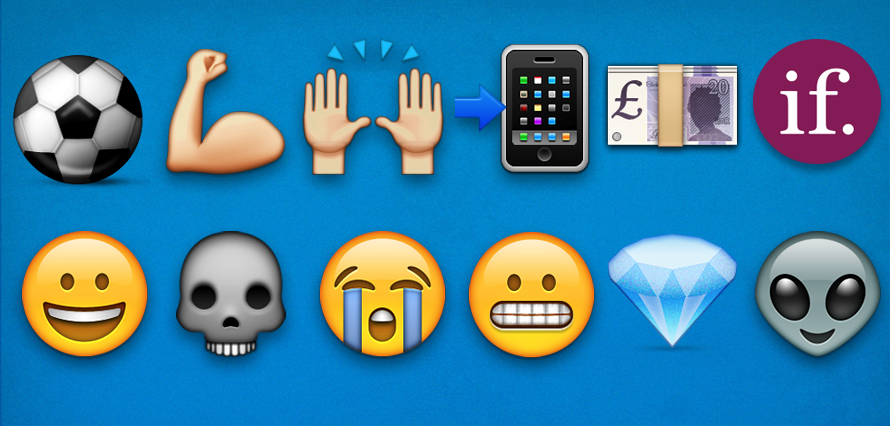 As hieroglyphics proved an effective form of communication for the ancient Egyptians, has the emoji, the digital hieroglyphic, revolutionised modern day communication in the same way?
According to research conducted by TalkTalk Mobile, a phenomenal 80% of Brits are using emojis to communicate, there is even an entire social network Emojli, that allows users to communicate in emoji only. It's clear to see that these mini icons are becoming a significant part of the social conversation. From the 'see no evil monkey' to the sassy salsa dancing women, see for yourself how frequently these fun symbols are being used on Twitter alone, with real-time tracker emojitracker.
So where do brands fit in, in the emoji communication revolution?
Social networks such as Twitter and Instagram have welcomed emojis with open arms. Take for instance the "hashflag" emojis, launched ahead of the May UK General Elections. Whenever a Twitter user used a # against the name of political party, an emoji with the party's logo appeared beside it, while Instagram incorporated emoji hashtags.
Earlier this year, Disney and Lucasfilm teamed up with Twitter to promote the cinematic release of "Star Wars: The Force Awakens". Custom, Twitter exclusive, Star Wars emojis were released allowing Twitter users to showcase their passion for the Star Wars brand.
With 72% of 18-25-year-olds finding it easier to express emotion in emojis than in words, and an estimated 12,500 emojis Tweeted every minute, CEO of Percolate, Noah Brier explains why brands must step in and join the emoji communication revolution:
"Emoji usage is an evolution of how the younger mobile consumer communicates… so it's logical for brands to follow those conversations."
By incorporating emojis to digital marketing, brands can communicate to their customer as a person rather than a business; they can also begin to extract data and decode facial expressions into consumer sentiment data – but man wins over machine when it comes to making this type of analysis.
It is key that the data is broken-out and disseminated within the full context of the whole sentence, or conversation string. A screaming-face emoji would be a great reaction to the newly released movie Jurassic World, but not so great if you see the same reaction to a beauty product.
It's clear that emojis represent an important step-change in the evolving world of online communications, providing a visual form of expression, allowing brands to be fun and creative in their messaging, whilst demonstrating a human side of digital communication.