October 13, 2015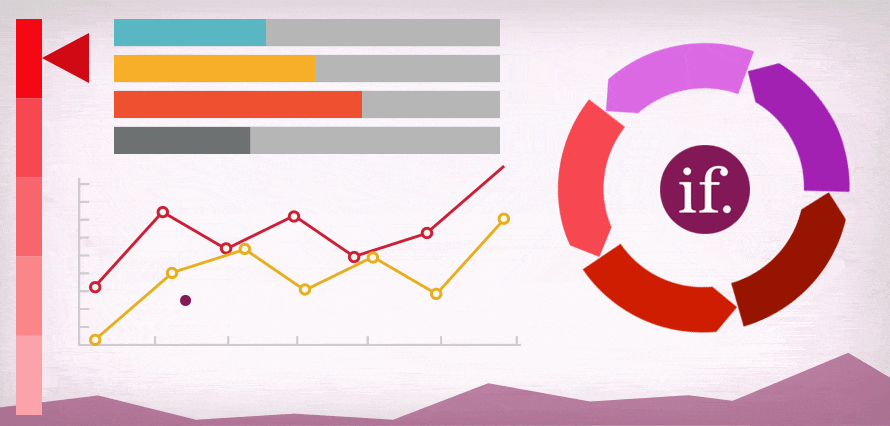 Did you know that there are almost 78 million search results for the term 'infographic'? Content in the form of an infographic hit the mainstream in 2012 and its popularity with brands continues to rise steadily.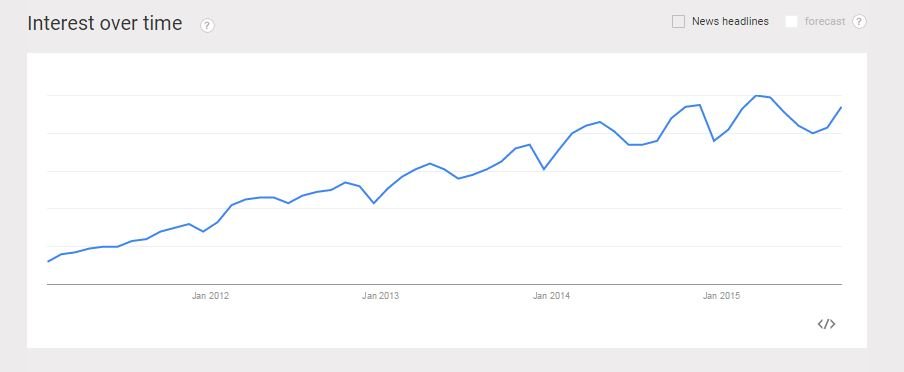 Snack, share and stand-out
There are plenty of reasons why brands should consider using infographics.  Not least because they blend rich visuals with hard data to tell stories that are easy to share. They simplify messages and cut through the noise on social media. Infographics give you stand out.
They're great when you are targeting the social media 'snackers' and time-poor buyers. The format is an ideal secondary bite for old content too. Allowing you to repurpose and refresh content you already have in a beautifully visual format.
Getting all interactive
Since the infographic took off, it has evolved. What started out as a static visual can be seen more frequently as an interactive infographic. Designed for engagement, with clickable links and dynamic hotspots. Visually appealing, it allows for a deeper story tell.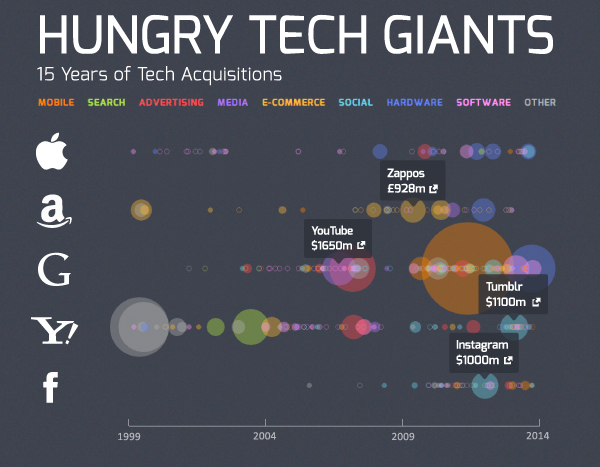 Click image to see the interactive version (via Simply Business).
Whilst the interactive infographic certainly encouraging engagement, it is not quite so shareable. In many cases, it requires the user to click though to a web page in order to interact. It often isn't mobile enabled and can be difficult to interact with. Sharing tends to involve a link rather than part of the image itself – losing out on the attention grabbing nature of its original static format.  Sadly, sitting between a visual and detailed microsite, it hasn't quite worked in grabbing consumer and customer attention.
But that is set to change with the newly emerging infographic format, the GIFographic.
GIF-fantastic
GIFs [graphics interchange format] are now mainstream in social media, although they have been around since 1987. This year GIFs have really taken off. I mean really taken off:  23 million GIFs are posted to Tumblr every day alone. And its rise in popularity is driven by the ease with which it can be shared (very mobile friendly) and its established use as an expression of emotions.  Better still, its use is being driven by the users and not the brands. Meaning it is embedded as part of the social connecting culture.
The GIFographic takes the GIF one step further: blending data insights, storytelling and GIFS. It brings animated visuals to social, driving attention and increasing shares.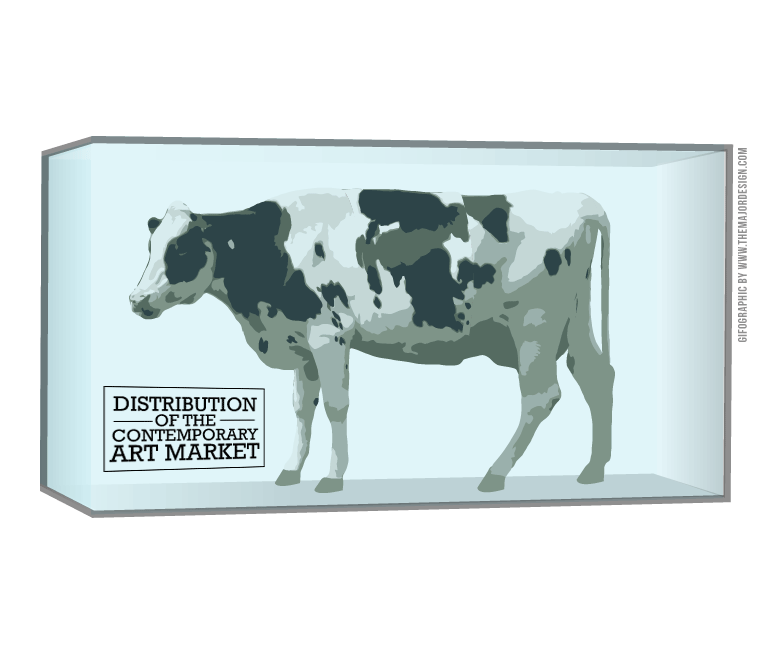 With a richer content medium, you are able to go beyond data stories to illustrate processes, principles and ideas.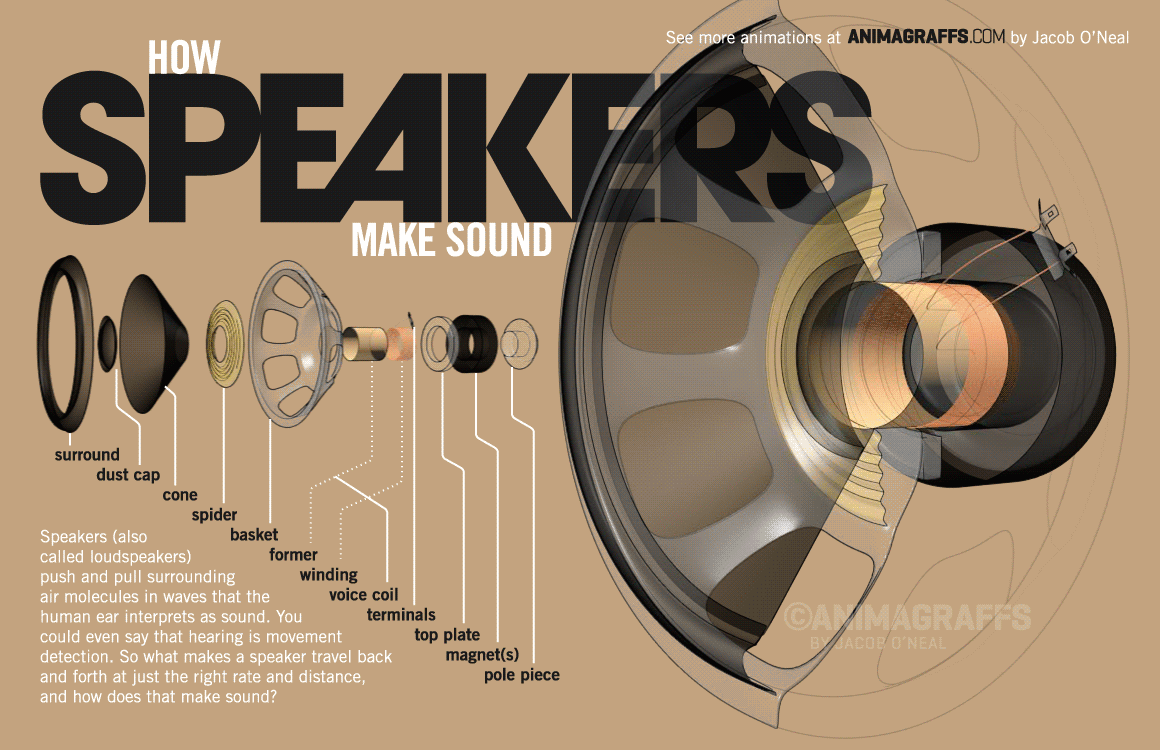 Animating graphics is no excuse for a poor story
Just because an infographic can be animated, doesn't mean it should be. Jiggling, wiggling and jumping pictures on your infographic won't mask a poorly thought through story. Neither will it dress up an advert posing as an infographic. Social audiences are smarter than that.  In fact, you need to think harder about what you are trying to convey. A GIFographic will require a bit more investment from your designer – so make that investment count.
The GIF part of the graphic works best when integrated into the story or the message.   Best practice is to ensure GIFographics are part of your overall content plan. They must fit with your wider messaging and marketing focus. And absolutely do not forget that creation of a GIFographic (or any other content for that matter) is only half of the story. You will need to invest in distributing the message across social. After all, you want people to see your beautiful GIFographic, don't you?