By if-admin | November 30, 2016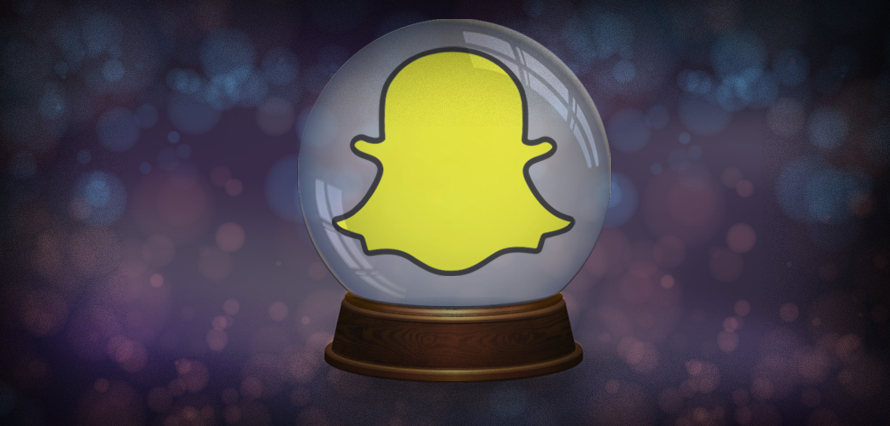 Snap Inc., the maker of Snapchat, has confidentially filed for its IPO, according to a report from Reuters and word on the grape vine is the company could go public as early as March. So what does the future look like for Snapchat once it goes public? Will it be the next twitter, the Next Facebook or something totally new?
If we take a look at the meteoric rise of Snapchat, sprinkle in a dash of what other channels have done post IPO, and stir in a dollop of informed guesswork we can start to see where the big yellow ghost might be in 2017 and onward.

Firstly, we look at where Snapchat sits today;
It's important to mention that the Wallstreet Journal and many others have reported that Snap Inc. has already filed for it's IPO
so this is no longer speculation. Reportedly valued at $25 billion (to put that in perspective, Twitter has a market cap of $12.9 billion, and Facebook's value is a stonking $357.2 billion) Snapchat will go public with an annual advertising revenue of $360 million for 2016 and a projected $1 billion for 2017.
Currently Snapchat is thought to have 150 million daily active users, which makes it more popular than Twitter but still a long way off Facebook's 1.18 billion .
Next we look at proposed projects;
We know that Snap Inc. are working on Spectacles, their first foray into hardware, already tipped to be a successful version of Google Glass, which would be HUGE.
Also the platform has made it quite clear it wants to expand into other markets, performing the same brand magic by hitting 13- to 24-year-olds with the most engaging digital content but at scale.
So far Snapchat's only source of revenue has been advertising dollars, but that is sure to expand as other lucrative avenues open up.
Will the plucky new-kid-on-the-block follow in Twitter's tentative footsteps, focusing on ad revenue but failing to go global?
Facebook's, expanding into everything from the workplace to online shopping?
Perhaps Match Group Inc. or Tinder and offer a dating service?
Or even the Vine route, failing to monetise and eventual fading to obscurity.
Everything and anything is possible.
As Bloomberg put it "The app has matured from a destination for sending silly annotated selfies into a media platform that advertisers are starting to take seriously." and that could not be more true.
If you wish to measure the success of a channel look to it's imitators. In this case it's peers, Instagram, Facebook and even Whatsapp have all recently adopted characteristics of Snapchat.
Will they be able to keep up in 2017? Only time will tell.