February 18, 2021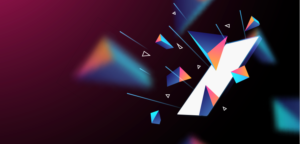 59 million people used Snapchat's AR tools during the recent Super Bowl in the United States, the platform reported this week. When you take into account that Snapchat has 92 million users in the US, that's a whole lot of activity.
At the top of the list was the NFL's 'Touchdown Dance Lens', using body-mapping tech, while brands entered the fray with a whole new type of ad – Cheetos used its 'Snap to Steal' tech hack that gave users a free bag of Cheetos by scanning its Super Bowl ad with the Snapchat camera.
AR is nothing new – Pokémon GO swept the world when it launched in 2016 (yes, 2016. Five years ago), with people taking gaming outside, meeting up with others to catch virtual Pokémon through AR tech on their phones. It was a great indicator of the interactivity AR can have with our world, and how it can create connections with completely other people that brands are clearly now jumping on.
Where is this all going?
Full-integrated glasses are coming, despite the flop of Google Glass back in 2015. Adoption of the tech giant's "ubiquitous computer" was completely non-existent (though adoption has actually picked up in recent years, used by workers in factories across the world).
Experts say we're still five to ten years away. Facebook, Vuzix and Lenovo models are all expected to hit the market as early as this summer, with Apple potentially following suit by 2023. The issue is widespread consumer interest – Google Glass had high price points that aren't easily forgotten, but current iterations are also considered too, unfashionable and have slow connectivity issues. Combined with battery issues and a potential need to stay tethered, and we just aren't quite there yet.
The social implication
Let's forego the discussion around privacy that always-connected AR glasses brings and just take a look at the potential. Social media on the go, an eyeblink away. Instant connectivity while in the passenger seat of a car. Near instantaneous taking and sharing of pictures. The potential for meaningful, location-based advertising (granted, this one is a little scary).
For me, it's the influx of information. I could take a look at a book and not just read the blurb but also have AR glasses read the bar code and automatically bring up goodreads ratings, reviews from my friends and more. I could walk into a hotel and see a Tweet from my friend telling me the best restaurant nearby. I could host a Facebook live while not just holding the leash of one dog, but two. Revolutionary.
A decade isn't that long, and we need to get ready now. Experimenting like Cheetos did at the Superbowl will decide the ideas that will shape the initial launch of AR glasses. Consumer interest and usage will do the rest, but the more we iterate now, the better placed we will be to take on this new tech and use it to its full potential.