By if-admin | February 3, 2016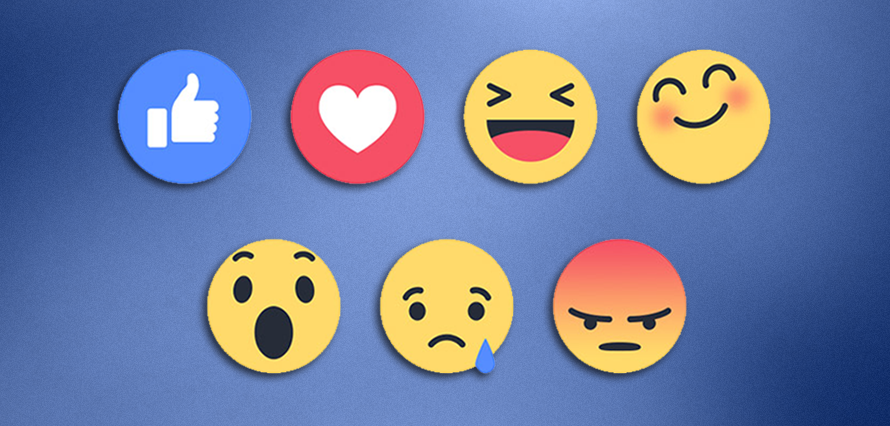 Many of you might be surprised to read that the seemingly infinite hoard of Facebook users click the iconic "like" button more than 6 billion times a day, driving the relentless social machine that is rapidly absorbing the Internet.
This, however, was not enough for Facebook's chief product officer Chris Cox, who decided last year that the like button simply wasn't good enough.
To put it into perspective: more likes happen a day than Google searches, which has an impact on advertising budgets at a global level. It's the click-based petrol that fuels the giant machine that is social media.
That's something you don't mess with without some very careful consideration and a team of weapons grade, hyper-smart tech geniuses behind you.
But no more! The trusty like button is being augmented by the addition of six 'Reactions'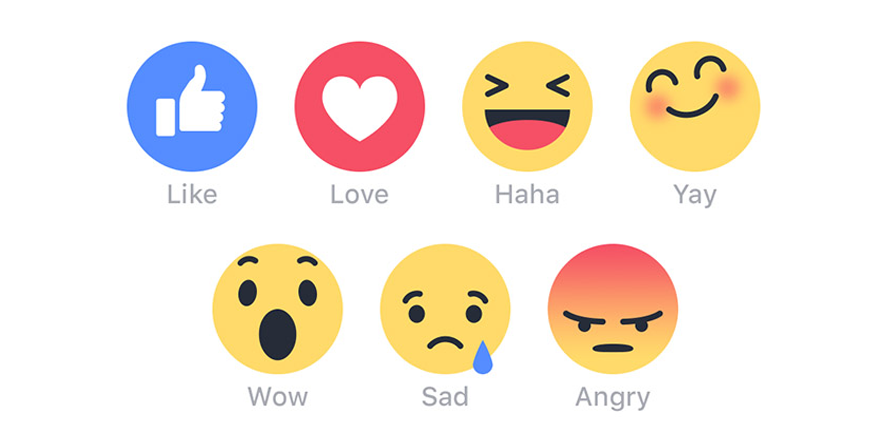 That's right, the clever folk at Facebook have boiled down the entire spectrum of human emotion into just six emoji: angry, sad, wow, haha, yay, and love, with like remaining behind during the transition at least.
How this will affect the beating heart of Facebook is yet to be seen, but we can only imagine Mr. Cox knows what he's doing.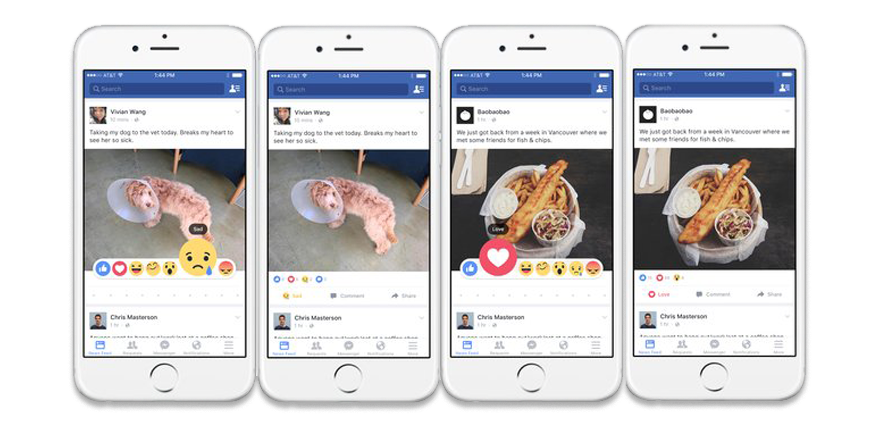 image credit:Facebook Blog
Some of the great initiatives spearheaded by Chris Cox in the past include: autoplay videos in your timeline, the news app Paper, oh and the original Facebook Newsfeed. Make of that what you will.
What sort of impact do you think Reactions will have on social listening, ad revenue, ad costs…pretty much the molten core of social media? Let us know in the comments.