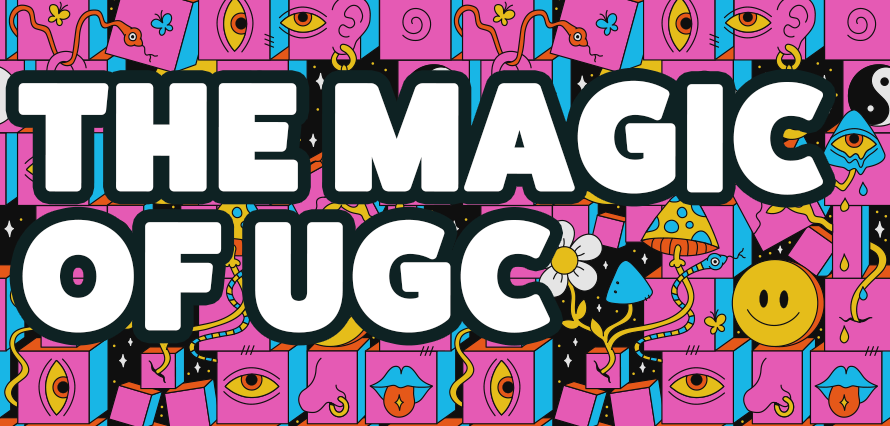 UGC is content generated and shared online by brand's clients or fans. It can be an image, video, comment, review, blog etc. And it works wonders for brands! UGC is one of the best ways for a brand to gain visibility, reach its potential market, communicate its values and advertise its products.
☑️ This type of content helps other customers when they have to make a purchase decision. It basically boosts the credibility of the brand. Nearly 80% of people say UGC has a high impact on their purchasing decisions, making it more impactful than influencer content.

☑️ We can all agree that UGC promotes authenticity: consumers consider UGC to be more authentic than content created by brands. How many times have we searched for a restaurant on Instagram to see if the experience would be what we are looking for?👩‍💻🤓
☑️ Through a good UGC strategy, your brand can create relationships and connect in a more emotional way with its customers… Because in case you don't know, emotional connection influences sales 😉
☑️ Do you want to improve your channel engagement? If you share UGC content and get others to comment, share or interact, you will be increasing your engagement as a brand. And if you have already used UGC, usually this type of content receives much higher engagement than brand-owned content.
UGC is also important to stand out from the competition, 🔝 increase sales, 🤝 create consumer trust, 👋🏻 attract new followers, 🍀 and refresh the content we share! So, in short, if you are not using the power of UGC for your business, you may be missing out on a great opportunity to differentiate yourself and increase sales.
Do you want to know more about how to implement a good UGC strategy? Contact us now!