September 9, 2020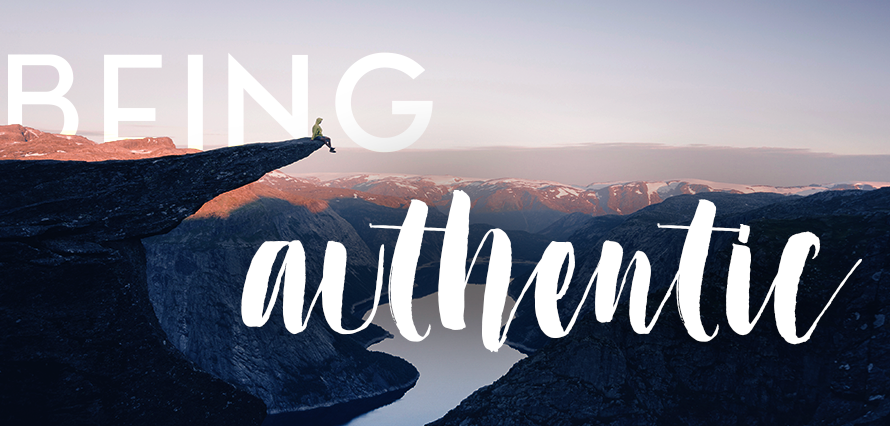 It drives me mad when our industry talks about brands being authentic. It is thrown around on social posts, videos and blogs – like a sticking plaster you can slap on a brand to make it all better. It perpetuates the illusion that to be authentic, you just need to APPEAR to say the right thing. Say the words, the messages and the promotions in an 'authentic way' and the public will be fooled.
But they won't.
Real authenticity is developed at board level; its business-integrated; and it's a company-wide mindset. It's not an impossible dream. I know, I spoke with Suzanne Korff, Director, Marketing Communications at Princess Cruises* – and they get it. They are an authentic brand.

So how does this translate into being authentic on social? How do Princess Cruises actually create brand love, whilst delivering value to the business? My take outs from the webcast are:
Social plays second fiddle to purpose
Following our live interview, I was struck with how often Suzanne talks about the Princess Cruises absolute focus on their guests.
"Number one, for us, from a marketing perspective, is obviously looking after our guests. We have done in the past, obviously continue to do so, but there's been even more of a focus on looking after our guests because we need to make sure that they're as happy as can be during these uncertain times."
She went on to mention guests 22 times in a 40 minute chat. The customer is in the DNA of Princess. It is its purpose and everyone from the crew to the CEO knows this – and when it comes to social the audience know it too.
It's not a marketing strapline or a weekly message. It sits at the core of the organisation to such an extent that everyone talks about the guest first.
Home is where you'll find the social heart
There is always a lot of talk about humanising the brand when it comes to authenticity. But rarely do people ever talk about the fact that humans are the brand. In the case of Princess, the company is very much led by its people.
So much so that Captains, crew and staff alike are encouraged to post on social without a draconian social policy or a set of rules. Now that works if the company's ethics run through the organisation. Which of course it does at Princess.
Suzanne examples this with: "So within Princess, we started this hashtag #PrincessProud. What was so lovely to see was so many of our crew members who really are the driving force behind the personality of the brand, really come to light with their own social media content there and sharing it."
Authentic voices are at the very heart of your business – your employees. Something a few brands need to consider in terms of their own behaviour. Of course this comes from the top down. In the case of Princess, that starts with c-suite, and Jan Swartz is front and centre of comms.
Suzanne says: "We put in front of our audiences, our brand own president, Jan Swartz. She delivered some brilliant video content and I'm pretty sure we were the first cruise line to do it in that way. And it enabled us to get such great engagement from our audiences, our loyal guests, but also people that hadn't sailed with us before."
This video is a great example and the comment below says it all…

The heart of your social campaigns, if you want to communicate authenticity, will include your own people. And that means a whole business focus on authenticity.
Walk the talk
BLM saw the rise of virtue signalling by many brands. There was (and still are) a lot of companies being called out. It is a challenge to show support for issues that often polarise your audience. It takes an authentic and brave company to speak up.
Princess already builds the close relationships with guests that translates online. That closeness allows them to have proper conversations. So when Carnival corporation Chief, Arnold Donald wrote his impassioned and incredibly honest story about BLM, it was received with open arms.
This kind of genuine comms comes from real relationships and a degree of vulnerability – it takes a lot for a senior person to put their personal feelings out in public. It is true leadership. It is authenticity in its purest form.
Cookie cutter relationships are the death of genuine content
Much in the commercial success of travel is about referrals and recommendations. In the last few years, much has been done with influencers to add more credibility to referrals. The trouble is that for too many businesses working with influencers the relationship has been commoditised. What should be genuine content gets boxed up and pushed out to an ever decreasing number of engagements.
Princess builds strong, long lasting relationships with key influencers. Not hundreds, but a few. Influencers who are still talking about their last cruise even during lockdown. That says it all doesn't it?
There are times to be quiet
We all love to jump on a marketing opportunity. Imagine a customer forum set up by your audience where 95,000 members from around the world chat about your brand. It would be tempting to get involved. Sell in more, share messages and even step in to direct the chat. Princess do none of this. They listen. Quietly.
Suzanne says: "Our particular audience at Princess they're very tribal. They're brought together by a really strong commonality, which is their passion for travel, cruising in particular, and also Princess."
"We sit quietly there [in the Facebook Group] and we don't join in and they don't really want us to join in either. It's their group, but it does provide some really fun and useful anecdotes for our team meetings and WhatsApp chats."
I loved chatting about the Now, Next and Normal with Suzanne. But was blown away by the focus on values that came through the conversation. Everything they do is focused on the guest and they care and support each other from the top down. You just cannot fake that genuinely value-led business. And it shows on their social.
So if you want to be an authentic brand on social, look at your business first. Line up against values you care about and then think about your marketing.
* Princess Cruises is in our client roster