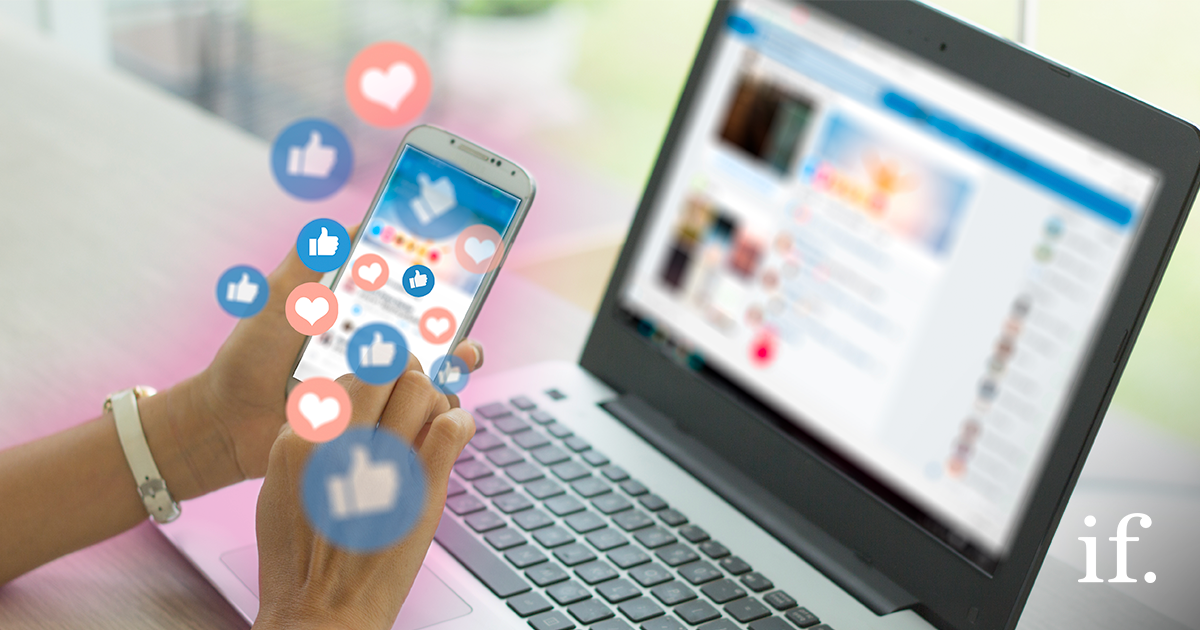 Entrepreneurs rightly state that employees are our biggest and most valuable resource. Yet many businesses are not unlocking the potent potential presented by social media.
As business leaders start to scale the upper echelons of industry, they understand the importance of having an inside-out voice. Thought leadership or opinion piece opportunities are more eagerly grasped and a public persona is shaped.
However, few businesses recognise the importance of staff outside of the boardroom having an inside-out voice. There is a stigma that a certain seniority or title must be achieved before you embark on such activities. This misconception is harming businesses yet they don't realise so.
Speaking candidly, most senior people embark on such activities under the veil of helping to give the business a voice. The real reason being they wish to raise their own profile. Whether the end-goal is an internal promotion or a job move is debatable, but the drive to step into the spotlight is as much about personal profile as business advocacy. The point being few businesspeople truly put the business first in such endeavours. Few organisations have a defined plan or shaped narrative to place externally. Now, PR firms all over the land will argue otherwise. To be clear, I am not talking about the comms plans or PR initiatives in-situ. Those are very important elements and businesses should whole-heartedly embrace them.
I'm talking about the wider business having an authentic and transparent voice. Too many businesses are focused on demand-generation content. An inaccurate view held that the proliferation of salesy content will fill your funnel. Whilst it may have isolated success, being too salesy will actually switch people off. It won't herd boardrooms into clicking on your content or calling your business. Reality is they probably won't want to see your post, scroll right past it and not remember your brand name.
Imagine content published that features your staff helping industry overcome challenges and issues. Not just a CXO advocating direction in a well-orchestrated media interview, but your broader workforce helping to shape and advise on how to unlock business value from the very challenges facing industry. The outside world would see the depth and breadth of your talented workforce. Published with enough volume and variety the aforementioned content will help your customers and potential customers to identify the talents and smarts harboured within your organisation. Thought-leadership statue will be achieved in the minds of those who determine business strategy and acquire external services.
This very strategic approach is one that IF has deployed across professional services for the better part of five-years. We've seen first-hand the impact such joined-up initiatives have in achieving thought-leadership status and filling your funnel. If you look at the live and pre-record content we regularly publish for Fujitsu, you will see the global technology innovator and disrupter doesn't just talk the talk of unlocking business value from key business and societal challenges, no, they walk to the walk too. Personnel all over the business help the outside world solve key challenges. We don't do sales enablement, or demand generation. We deliver best-in-class thought leadership content through staff having an inside-out voice. It's the most authentic and transparent content you can produce. It's also very impactful and delivering an attributed funnel.
In this week's #SeriousSocialLive, viewable here: https://www.youtube.com/watch?v=7ZUEdzxlLyA we discuss the importance of undertaking such activities, how you get started and how you even help staff shape the content on their social profiles.
The journey to thought leadership status is not just for the boardroom elite. They may lead the charge, but to truly achieve status in the eyes of your potential customers, you need your broader workforce to align on the journey too.