July 3, 2023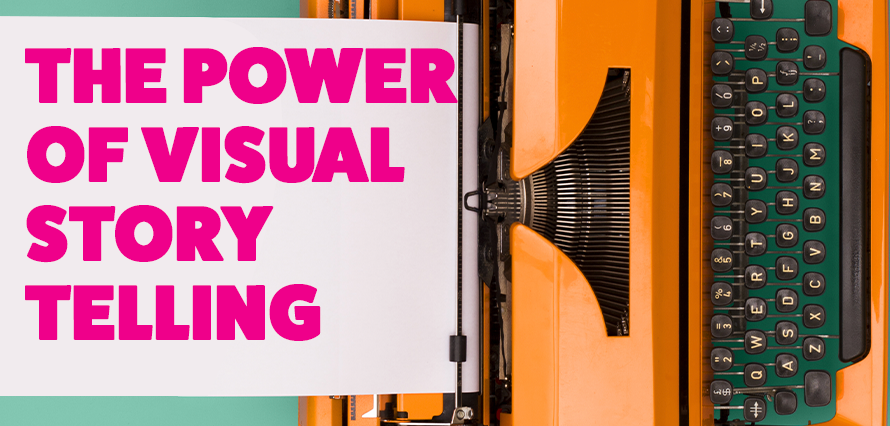 A marketer and a designer walk into a bar… No, it's not the setup for a joke. It's the beginning of a beautiful collaboration that unleashes the power of visual storytelling that transforms campaigns from "meh" to "mind-blowing.
In today's digital days, capturing the hearts and minds of your audience is no easy task ☝🏻 by combining designers' creative prowess with marketers' strategic mindset, brands can create impactful campaigns that resonate with their target audience on a deeper level.
That's where the power of visual storytelling comes into play, let's uncover how it can unlock the true potential of visual storytelling for your brand 🔓
Visuals That Speak Louder Than Words:
Visual storytelling goes beyond presenting information; evokes emotions, builds connections, and transports narratives that engage and inspire. Marketers and designers can collaborate to craft a cohesive brand story that aligns with the brand's values, objectives, and target audience.
There are different ways that visual storytelling techniques are used in today's modern world:
You can create compelling visuals, such as animated videos, carousel posts, reels, or still images to bring your brand's story to life or share information in an engaging format.
By doing this, you communicate your brand's personality, values, and story through your logo, colour palette, typography, and overall design aesthetic—consistency in visual elements across all brands.
But how do marketers and designers collaborate to unlock the true potential of visual storytelling?
We need to define the roles and responsibilities of both marketers and designers early on.
Designers leverage their creative skills to visually communicate the brand's story. By doing so, Design plays a vital role in shaping a brand's identity.
Let's face it, data can be overwhelming… that's why Marketers transform the data and concepts that can often be overwhelming for the audience into an appealing and easily understandable format.
When marketers and designers unite, sparks fly ⚡️, creativity soars 🦁, and visual storytelling reaches new heights of wit and impact 📈
Together, they craft campaigns that captivate, engage, and make audiences go, "Wow, that was awesome!"
Find out how our team at IF create impactful storytelling campaigns here and stay ahead of the curve 😎