By Katy Howell | September 2, 2021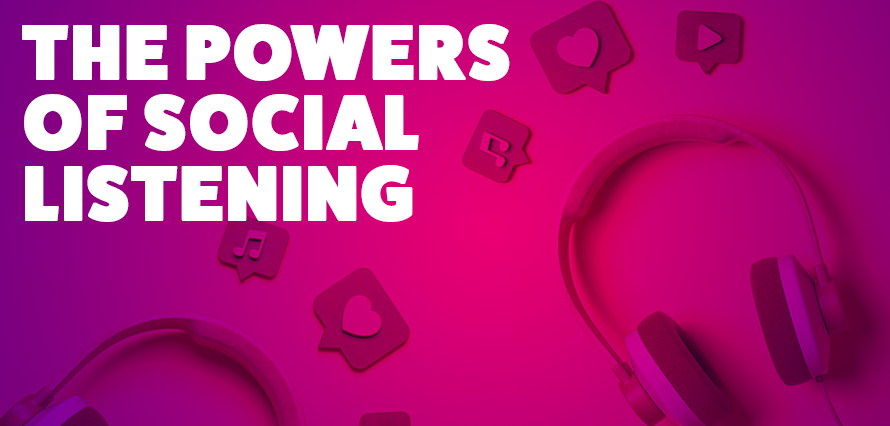 The process of social listening can be powerful for your marketing strategy if used effectively. Listening to, and monitoring the conversations happening online around businesses, products, specific conversations and much more, can help marketers create successful social content and truly get to know audiences on a more emotional level. 
If left, marketers can be missing out on vital nuggets of insights and opportunities to help take their social strategy to the next level. 
At IF, we're serious about social, if you didn't already know. And social listening is a must on our list. Below we've outlined some of the reasons why you need to be adding social listening to your strategy immediately, and how to go about it.
Audience
Social listening can help businesses to understand, interact, and reel in audiences all at the same time. 
Discover the conversations your audience and the wider audience are having online about products or businesses and the emotions that come with it. 
Identify the pain points of individuals within your industry and the frustrations found with products/services. By doing so, can lead to improved offerings or an opportunity to address concerns.
Crisis management
The good old saying 'all engagement is good engagement' is true but only up until a point. When sentiment drops and a PR disaster is looming, social listening can be your lifesaver. Using social listening to help with crisis management allows marketers to track conversations that are happening online and find a solution before it gets out of hand. 
Content & influencers
Within many social listening tools comes some form of insights, one of which being the reach and influence of users. By using these tools, businesses can identify the influencers within an industry and genuine brand advocates. Or alternatively, those to avoid or keep a close eye on (linking back to the crisis management). 
But it's not just about those with influence. Social listening can help marketers drive content ideas too. By tapping into conversations and understanding how audiences really feel about businesses, products or services can help marketers ideate pieces of content to align with those trending topics and join in with the conversations themselves.
Tracking & competitors
As previously mentioned, social listening tools come with insights. Insights that allow businesses to measure the performance of specific campaigns and their competitors. For example, discover how popular a hashtag is, or the response to a TV show. Use this to your advantage. 
Of course, though it's not always about you, your business and your products or services. You need to get a feel for the competition. Why do people choose them over you? What are they doing that you're not? How are people responding to them on an emotional level? Like we said, social listening is powerful.
So if social listening isn't on your radar already, we think it might be soon. Have a look around, discover the different tools available, and constantly listen. 
As always, if you want to get to know a bit more about how to implement social listening into your marketing strategy, then get in touch!