July 10, 2015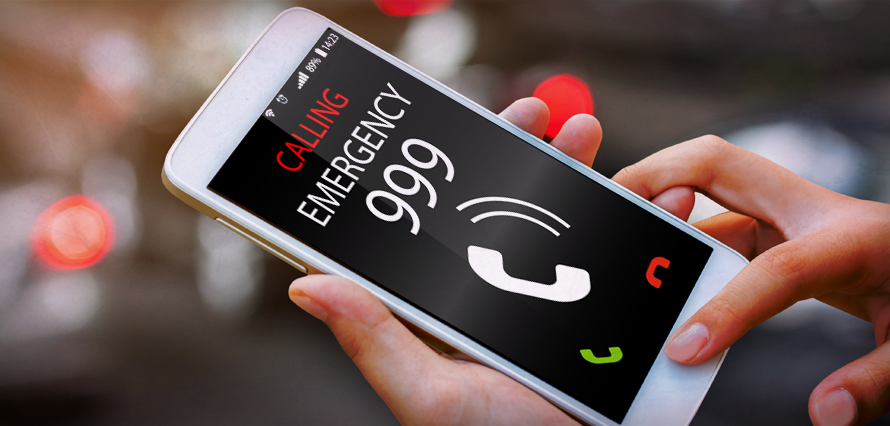 The emergency services are being called to modernise their communication strategy to fit in with the smartphone and tablet generation, as we have now become 'Digital by Default'.
The Institution of Engineering and Technology carried out a study that suggested introducing a system that uses texts and apps that could save lives. Furthermore the smartphone has the capability of call tracing, messaging, video and GPS enhanced mapping that could greatly improve the emergency services response time. Once the control room systems are upgraded 999 will have the opportunity to utilise these services.
OfCom have recently uncovered that amongst 12 to 15 year olds calling is no longer considered a natural action compared to their use of data services including text and social media. The chairman of the IET's Communications Policy Panel Professor Will Stewart suggests that there are certain situations that would be more appropriate to send a text or an app based alarm system than make a call. This argument does have some validity, as one could find themselves in a life-threatening situation where they need to be discrete when requesting the help of the emergency services.
New interfaces and data handling capability could also be really helpful in increasing the efficiency at the 'supplier' end of these services. Mainly because it is a lot easier for a machine to deduce useful triage information from text input. However, a cross-party system is vital for a user-friendly interface that all service providers could connect to. Therefore, a lot of powerful companies need to come to an agreement if the emergency services have any chance to bring themselves into the digital age. The technology also must be of a high standard with little chance of faulting as people's lives could be holding in the balance.
However dialling 999 is irreplaceable as it something we are taught from a young age to do if we witness someone hurt or in trouble and still not everyone has a smartphone. So there could be some age/demographic issues if the Emergency Services completely turn their back on the call system. For example, instead of teaching children to just dial the same three numbers we would have to show them how to unlock a phone/type in the owner's password then the app they would have to select or text to send. Surely those from the age of 4 to 10 years old would find this process too confusing, and would actually benefit from hearing a human voice to comfort them throughout what could be a traumatic process. Nonetheless the emergency services do need to catch up with 21st Century technology, but not to completely turn its back on the traditional communication methods.