May 30, 2022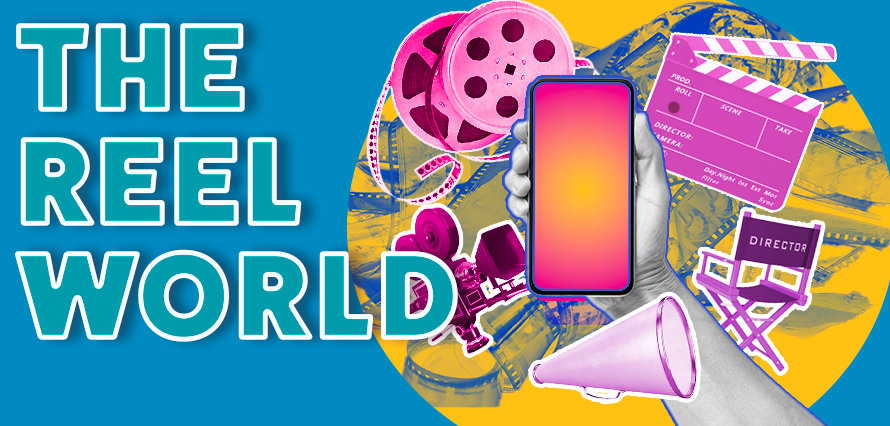 Instagram reels has become a great way to promote your brand or business. In today's blog I'm going to share some handy tips on how to make your video content have that thumb stopping wow factor. As per The Later Blog's Social Media Manager, Mel Brittner, "Since introducing Reels to our Instagram channel last year, we've seen our engagement grow by 280%," You can read more about the efficacy of Reels to promote your brand or business over on Later's Blog page or check out the fun how-to vid, linked below.
So, you've got your phone handy and you're ready to create some thumb stopping content!
Storyboard your ideas: You should always have a plan before you step in front of the (phone) camera. It doesn't have to be anything fancy, some stick-figure drawings on a piece of scrap paper will do! This will give you a chance to think of the story you want to tell and the way it fits into your brand's marketing strategy.
Shoot your Instagram Reel: There are 3 ways to create a reel:
The Reels tab
Instagram's home screen
The Instagram Stories camera
1. Using the Reels Tab
When watching reels in the reels tab, simply tap on the camera icon, this will take you to the recording section, hit the clapper-board – play symbol and you're good to go!
2. Using Instagram's Home Screen
To record a reel from the home screen, simply tap the "+" button in the top right (I know, they moved it from the centre…I too mourned that dark day) and select "reels" from the drop-down menu
3. Using the Stories camera
If you open the Instagram Stories camera you should see the Reels icon between the default Normal mode and Create mode or on the bottom menu next to "Story":
You can record your Reel in parts and string them together or record them in one big go. The only limit is your creativity. (And your budget and time ofc)
You can add clips from your camera album to your Reel by selecting the "+" symbol, in the bottom left corner.
You can also add music to your footage by tapping the audio icon and searching for a song from the Instagram music library. Just like on Tiktok, the path to success is to add a trendy piece of audio to your Reel to give it every chance of going viral!
3: Preview and Adding AR effects
I bet you're feeling pretty happy with your creation now, aren't you? You're nearly done but first it's good to preview your vid to make sure that devious match-cut where you make your dog disappear looks seamless. This is also a good place to add an annotation to your video, using tasty hashtags and playing around with effects.
These are the full range of options at your disposal at this stage in the process:
Text: This one we covered
Draw: You can add all manner of scribbles and arrows
Stickers: This is where you can sharpen up your GIF game!
AR effects: Search from thousands of AR effects.
Filters: Give everyone bunny ears, be warned this particular rabbit hole runs VERY deep.
Audio: This is a great chance to add music in case you missed it earlier.
Tap next, here you can add a caption to your video, choose a cover image and specify whether you want to share it to your feed. This is advisable as it helps with your reach.
Have a look at the video below. It is very helpful to remind yourself of these fundamentals. But remember the most important thing is to have fun because that will come across in your content. Keep those eyes peeled and thumbs poised, until next time, content comrades!