November 27, 2015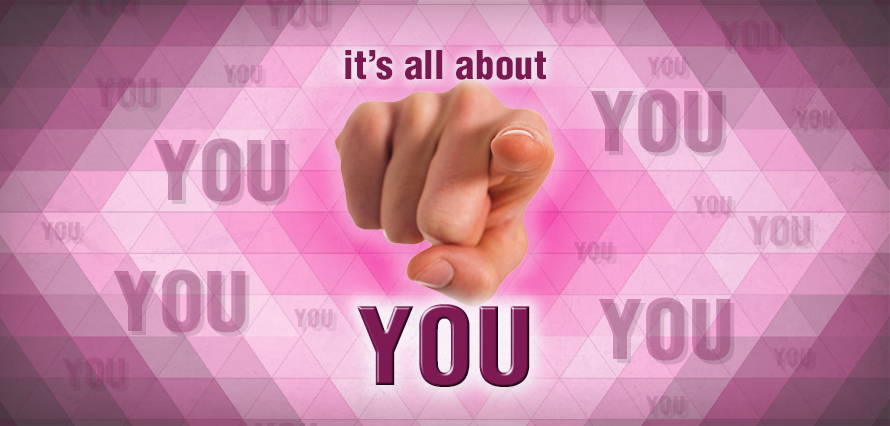 When it comes to digital, personalisation is nothing new, and throughout the year we have talked about it extensively in many blogs – whether it's for your audience or adverts, personalising the way you reach your audience via their platform of choice and so on. The advance in CRM systems and targeting options have given companies the ability to digitally bring themselves closer to their customers and a step closer to achieving the one to one relationship brands crave.
However, personalisation has also been creeping back in with the bricks and mortar advertising. The latest brand to jump on board with this is Nutella, which, like Marmite earlier in the year, allows customers to personalise the jar to display their name. Or if we go back a few years, in 2013 Coca-Cola kick-started the personalisation of FMCG products with its "Share a Coke" campaign. And Nike has been personalising products since the 90s with its NikeID custom shoes product set.
So what is the reason behind this sudden focus and move by multiple big name brands towards offering personalised products?
Well, financially it apparently makes sense. When Coca-Cola launched its "Share a Coke" campaign it increased sales by 4.93% year on year to £765 million. And according to IRI Worldwide data, sales of colas in the UK grew 2.75% and the total soft drinks market's value sales increased by 2.36%. So it was beneficial for the brand and the industry. On social, Coca-Cola grew its Facebook community by 3.5%. Clearly it makes sense both financially and in growing community numbers.
But there is more to that, which makes personalisation such a big trend. Like with personalised adverts, content, reaching out on platforms of choice, all this pleases customers, it makes them feel special and with the ability to personalise products it makes customers integral to the brand's proposition. It makes us as customers feel special and it will be harder for them to be swayed to buy another brand, as a brand you create loyal fans – and who doesn't want that!
So for brands that are looking to integrate their social/online and their offline products/service proposition and create a unique personalised journey for their customers here are some tips:
For tangible products/services
Make the personalisation process easy to follow
Keep the barriers to entry low. If we are going to get technical, the word "personalisation" is being misused by marketers. You as a brand are not about to go and change the recipe of your product to cater to your customers' personal tastes. You are simply allowing them to put their name/image (like with bank cards) to make the product designed in a unique style to them.
For online purposes
Integrate the offline personalisation with online, i.e. use Facebook apps to allow customers to personalise products for example. That way you will also be able to gather information in order to offer even more personalised content online.
But… keep the intrusion at a minimum, there is still an issue of privacy around this subject – how far can brands go with personalising without becoming intrusive?
On the whole, personalisation can be a rewarding strategy for both customers and brands and if companies can strike the right balance as illustrated above the rewards can be both financially and community rewarding which in turn will prove financially beneficial in the long-term too as you will have "created" more integrated loyal customers. If companies manage to strike the right balance this is a real winner but as Nick Evans, marketing practice director at Jaywing warns
"If executed well, personalisation is great for both the customer and marketer, but done badly it can impose on people's privacy and encourage people to opt out of marketing"
You have been warned, personalisation is great but tread carefully!