June 7, 2017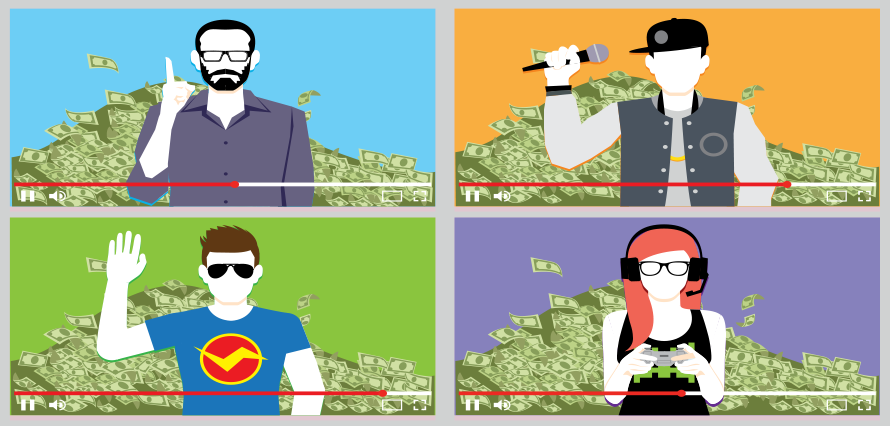 As time spent social networking per day continues to climb (now standing at over two hours), networkers have been presented an ever-expanding choice of content to engage with. Cutting through this noise demands compelling content, and social's ability to allow brands a way of associating themselves with sought-after lifestyles has opened up a whole new ballpark in giving networkers a reason to tune in.
Using social media to showcase a lifestyle – be it accurate or embellished – is certainly not new. Young and affluent social networkers have been quick to attract attention from both followers across different platforms, as well as in the wider media. As such, forward-thinking brands have been quick to jump on the bandwagon in embracing social influencer marketing. The image-centric nature of Instagram and Snapchat has made these platforms some of the most obvious examples of social influencer marketing in action – 1 in 3 users of each platform say they discover brands via social networks, and just under a fifth find new brands or products via celebrity endorsements or vlogs.
Focusing on social media engagement among most affluent consumers, a picture emerges of a remarkably more "active" – and arguably more purposeful – type of engagement compared to the average internet user.
The opportunity to take advantage of this growing appetite to glimpse into desirable lifestyles has not been lost on affluent consumers. This audience is more likely to say that they have actively contributed content to all of the major social networks in the last month compared to the average networker, and again Snapchat and Instagram stand out as prominent examples here. What's more, this group is highly brand-engaged in their social media habits.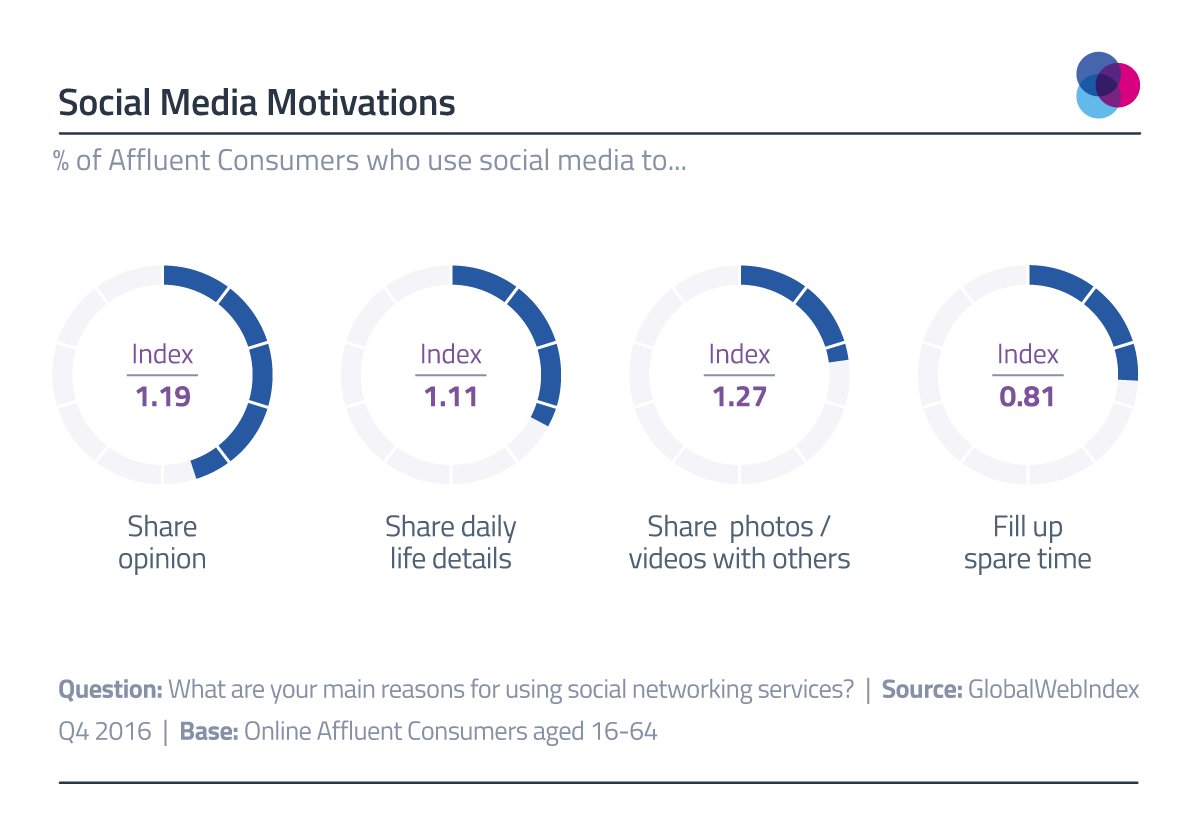 Ask these consumers why they use social media, and they are also notably more likely to cite motivations such as to share details of their daily lives (23% say this), to share photos or videos with others (33%) and to share their opinion (45% say this, making it their top motivation overall). Clearly, social media serves a purpose for these consumers, hence why filling up spare time emerges as one of their strongest under-indexes. A look over to the least affluent respondents in our segmentation, and we see the opposite trend in effect. These users are less likely to choose all of the motivations tracked by GWI with the exception of one – to fill up spare time (almost 4 in 10 say this).
Clearly, the dynamics of user behaviours on social are changing, and brands can still use this to their advantage. The major networks are rushing to offer contributors new ways to create authentic and transparent experiences for people to engage with, and the slew of Snapchat Stories clones and live-streaming services will take central stage here.
Guest post by GlobalWebIndex