August 26, 2021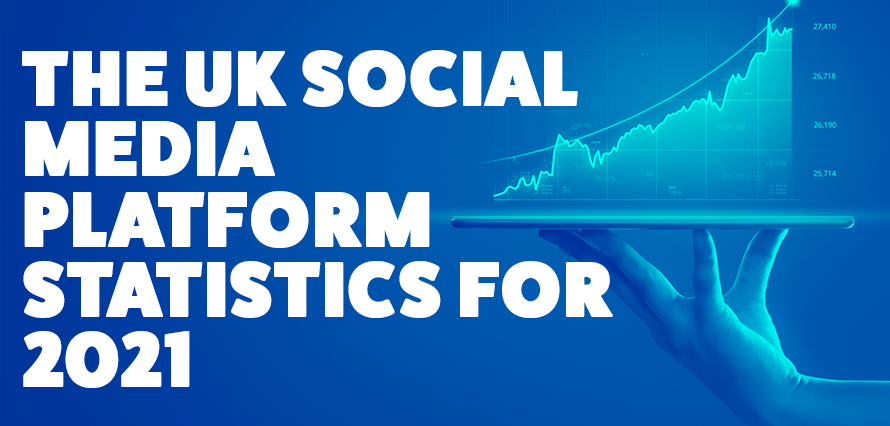 Since 2004, Social Media has been growing exponentially and as of January 2021, there were 4.2 billion social media users equating to about 52% of the Global Population. This brought people and businesses closer while significantly improved communication between them. In the UK, social media ad spending is projected to reach £5.2 billion in 2021 and increase to £6.5b by 2025.
In today's blog, I would like to share key facts and insights on the most popular social media platforms. These statistics will help to identify which social media sites are the most effective for your social media marketing strategy.
Facebook
Facebook is the most popular social network in the UK with over 51 million active users.
48% of users are male and 52% female
Facebook engagement in the UK is relatively high with the average user clicking on 18 ads and posting 8 comments per month
25 to 34-year-olds are the largest age group (11.2 million users) using the platform
The highest traffic occurs between 1-3 pm, however, more engagement occurs between 7-8 pm
Instagram
Instagram has 30.6 million active users.
Platform users are predominantly female (56%)
The platform is more popular among the younger generation with 75% of 18-24-year-olds and 57% of 25-30-year-olds active on Instagram.
Only 8% of people over 65's used the platform
Twitter
There are 16.7 million active Twitter users in the UK, which equates to about 29% of the population aged 13+
Twitter's users are predominantly male (60%)
The share of users accessing the platform on a mobile device is high (80%) when compared to other platforms. 93% of Twitter video views are on mobile devices
Year-on-Year, the total ad engagement rate was up 91%
Users spend 26% more time viewing ads when compared to other platforms
GIFs are particularly effective. Tweets with GIFs gain +55% more engagement.
Linkedin
There are 31 million active Linkedin users in the UK
Linkedin users are predominantly male (58%)
The largest age group using the platform was 25 to 34-year-olds
The visitor-to-lead generation ratio is the highest of all the platforms, even higher than Facebook (3:1)
The most (80%) B2B leads are generated from LinkedIn
Using the right platform helps to target the right audience and meet marketing KPIs.
Contact Immediate Future today to learn more about these platforms and define your social marketing strategy.