April 30, 2020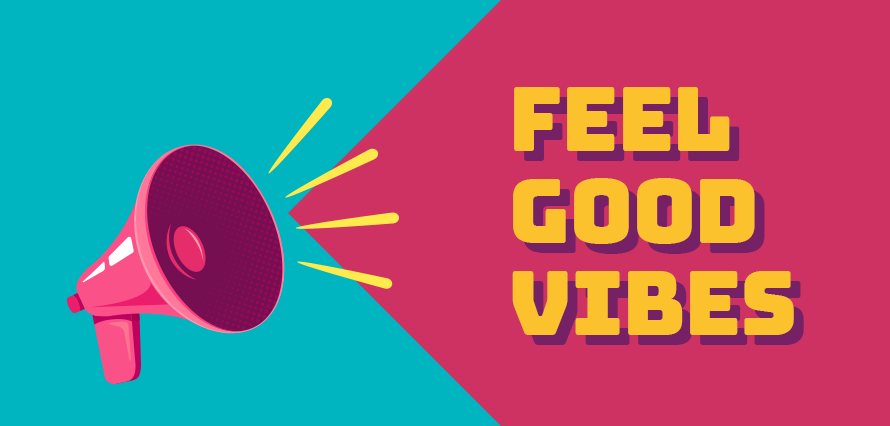 Let's take a break from the unsettling news that's been bombarding us from every angle and focus on some of the good that's going on. Yes, this is no doubt a challenging time. But it's also a time where communities have come together to support one another – particularly online. And even more so on social media.
Here's a list of some of the awesome things that are happening across our social media communities:
Good News Networks
Good News Networks are not a new phenomenon, but they've taken off in current times. They share positive, everyday stories that aim to change the narrative of social feeds, while also shining light on the impactful things people do to make the world a better place.
Following accounts like tanksgoodnews, SomeGoodNews and Good News Network will give you the daily uplift you need, and inspire you to support and emulate the everyday heroes that are featured.
Charitable Causes
Across social media, we're seeing examples of people going above and beyond to do good for their community and raise awareness for charitable causes. 99-year-old war veteran Tom Moore started his own challenge to raise money for NHS Charities by walking 100 laps of his garden before his 100th birthday.
He has since raised more than £30 million and completed his 100 laps in less than two weeks and before turning 100.
Free classes and learning resources
Free, online resources are becoming available at every level. Organisations are making once-gated content free and providing at-home classes for knowledge, interests and development. There are too many classes to list, but here's some to get you started:
It's easy to get bogged down by what's going on around us. And while it's important to remain informed, we also need to give ourselves a break and focus on what's good.