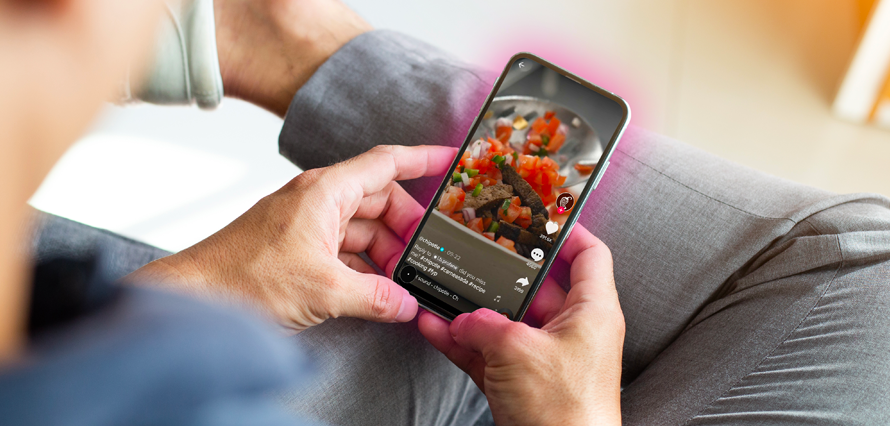 TikTok is nothing new, but brands are still in the early stages of figuring out how to build successful marketing campaigns to reach audiences and add business value. But with about 850 million monthly active users worldwide, brands need to act now to begin building a presence on TikTok. While the platform might seem like all fun and games, it is proving to be a powerful tool for brands.
We've selected three brands that are dominating TikTok for very different reasons:
Chipotle: #Boorito Challenge
Chipotle has always been a social media trailblazer – and this is no different when it comes to TikTok. Chipotle made a splash with their #boorito challenge, receiving over 4 billion views in 2019. They turned it into an annual challenge, asking Chipotle fans to post videos showing "before and after" shots of getting into costume for the chance to win free burritos for a year.
Not only is their content consistent because it builds on the chain's past successes with branded hashtags; they're also playful and approachable – which makes it a fan hit amongst young audiences.
Vancouver Coastal Health: Reaching young people during the pandemic   
While not a global brand with record-breaking metrics, this well-intentioned campaign is something to take notice of (it may also have to do with the fact that this comes from my hometown). When COVID-19 lockdown measures were put in place in British Columbia, regional health authority Vancouver Coastal Health struggled to reach younger audiences, so they turned to a platform that would connect them: TikTok, of course!
This is another great example of a campaign that puts the audience first. Vancouver Coastal Health was able to reach their demographic in a way that appealed to them – fun, quick and collaborative!
E.L.F: #eyeslipsface challenge
While much of the content that performs well on TikTok is off the cuff and uses minimal budget, the #eyeslipsface challenge by E.L.F was a carefully executed, integrated campaign that featured bold creatives, catchy music and high-quality assets.
Dubbed the "The most influential campaign on TikTok," the campaign featured an original music track based on recent hit songs, that perfectly teed up the hashtag challenge. The brand then asked users to pair their new beat with a dance to showcase their dance moves alongside the tune, while embodying their brand pillar: key brand pillar: "e.l.f. is for every eye, lip and face."
If you'd like to start building your TikTok strategy, but don't know where to start – we've got you covered. It's not too late drop us a line and we'll help you get into feeds.