May 12, 2022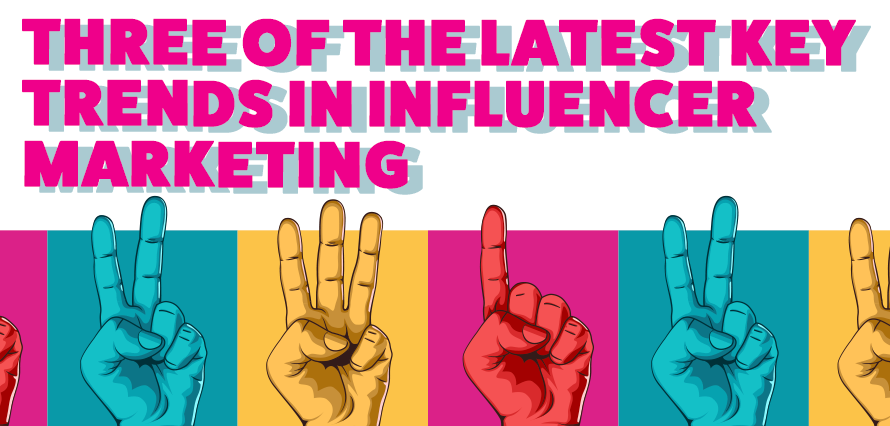 With social media platforms always on the move, marketers are constantly looking to find smarter ways to tap into the potential of utilising influencers. A recent survey has explored the latest trends within the influencer marketing space and how this will change the digital world:
Social commerce is growing fast. The research data shows that 61% of respondents are planning to invest more in influencer marketing over the next year to 18 months. That doesn't come as a surprise given that social commerce grew massively during the 2020 pandemic. As online platforms now make purchasing easier, the role of influencers is also projected to grow, giving brands more opportunity to convert creator-engaged followers into new customers.
TikTok has in fact already begun implementing shopping for creator videos. Similarly, Pinterest announced in January its largest augmented reality (AR) shopping investment, resulting in a new feature that allows users to see how furniture and home décor items would look in their own homes. If they then wish to purchase the item, they can easily do it directly from the retailer via shoppable pins.
Ways to measure ROI will emerge. Participants in the survey have pointed out that the current key challenges in the influencer marketing space are attributing sales and data tracking. 54% of respondents said that improved tools for measuring data ROI would make the biggest impact to influencer marketing over the next 12-18 months. However, regardless of the tools being used, the most crucial part remains defining the right KPIs to measure success against.
Short-form video content to become more competitive. 84% of survey respondents were convinced to buy a product or service because of a brand's video. Also, 51% of marketers who use short-form videos said that they're planning to increase their investment for this year – particularly Instagram (74%) and TikTok (61%). This means that if marketers want to stand out among competitors, they will need to create even more eye catching, thumb stopping visuals.
There is no doubt that influencer marketing is not only becoming more powerful but also more sophisticated. Some brands might find it overwhelming and exhausting when choosing the right tools, content strategy and social media channels for their influencer campaigns.
If you're looking to make inroads into more influencer marketing methods, we've got you covered. Work with an experienced partner – like immediate future! Get in touch today.