June 28, 2022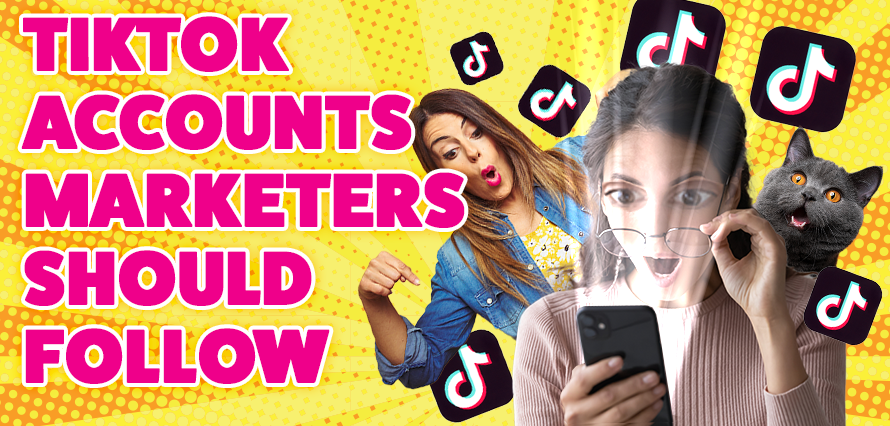 TikTok is becoming the new gold for Marketing. The app is now worth over $50 billion, which doesn't surprise us!
To date, TikTok has 800 million active users – 90% of whom use it every day and if you are like us who spend a fair amount scrolling through addictive videos, you will not want to miss these Marketing accounts!
Yasmin Flowers (@flo.creative)
Marketing Assistant Yasmin Flowers posts very helpful portfolios and marketing insights on TikTok.
She shares very helpful Marketing tips, from CV templates and portfolio ideas!
Gerardo Perez (@thegerardoperez)
Gerardo specialises in creative advertising on TikTok and Facebook, brand design and strategy, social media and e-Commerce consulting.
He also shares great tools, resources and tips to help marketers launch creative campaigns on time and within budget.
Plai (@plai.io)
Plai helps you to make campaign creation and management easier, filled with memes, campaign tutorials and content for everyone.
Marketing with Sam (@marketingwithsam)
Sam is a marketing consultant and host of the podcast, "The Next Big Thing."
She shares day-to-day tips to help marketers, from running meetings to productivity and acquiring a new skill.
Immediate Future (@ifsocial)
We couldn't miss this opportunity to sneak our TikTok!
No buzzwords, no fluff. No bullshit.
Discover how we have fun at our agency and BTS.