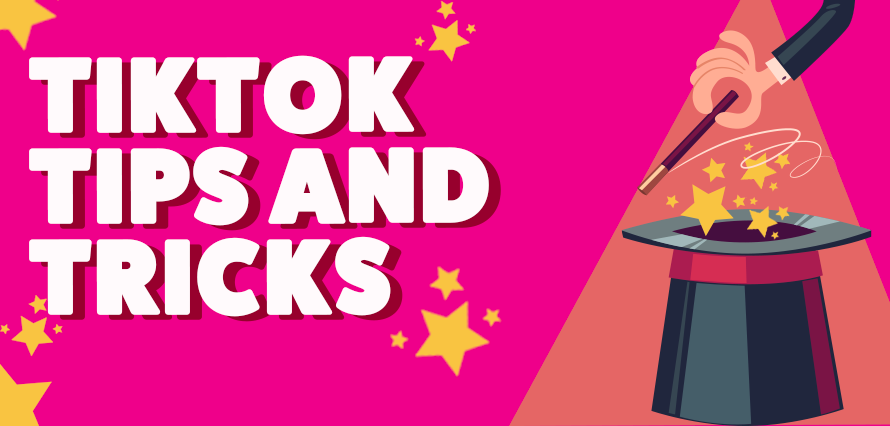 Ever posted a video to TikTok to see it sink like a stone? Well, worry no more!  TikTok just shared an article with helpful tips and tricks on how to get the most out of your posts, which I thought was worth taking a closer look at. The article was shared over on the TikTok for business blog, which has a wealth of information for anyone hoping to grow their brand on the platform.
As per TikTok:
"While there are endless ways to create a "good" TikTok video, finding your brand's unique voice and direction is what will ultimately set you apart, and the rules are just tips and tricks to get you there."
Here is a summary of the most interesting points:
Go big with full screen: Stick to a 9:16 aspect ratio
Shoot Hi-res: Ensure a video resolution of 720p+
Tell a short story: Stick to between 21-24s and never go help o below 10s
Make some nose: Include audio of any kind, the more relevant the better
You can also use TikTok's creative centre to help you get started and use the trend discovery feature to see what songs are popular, among a whole host of other analytical tools.
It's best to focus on a few hashtags that are most relevant to your content. Hashtags like #FYP #Foryoupage won't necessarily get you noticed.
"Hashtags like #FYP, #ForYou, and #ForYouPage work just like all other hashtags on TikTok, so adding these to your caption won't necessarily improve your chances of getting on someone's For You feed. Instead, we recommend using the space in your caption to add context to your video along with hashtags that are relevant to your content."
As well as these practical tips and tricks, TikTok has included some stats about how users interact with brands on their platform and how the company itself sees collaborations between brands and influencers.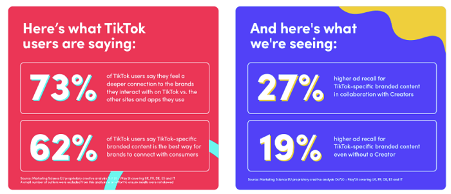 It's interesting whenever a massive platform like TikTok lets us have a peek behind the curtain to see how everything works. I hope you've learnt some new information from today's blog and are ready to go forth and create killer content that gets tongues wagging and thumbs tapping!