August 22, 2023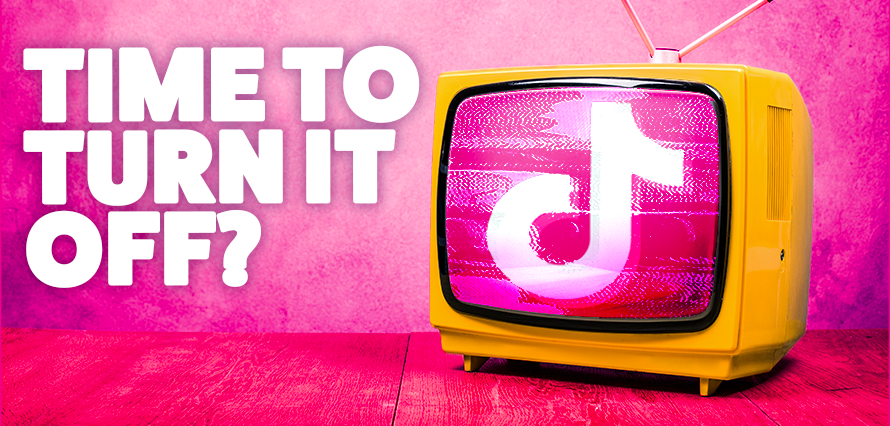 This month, TikTok announced that its users in the European Union will be given the option to turn off its well-loved AI algorithm to comply with EU rules.
TikTok however, has stated that it currently has no plans to extend this option to the UK…which has stirred up lots of questions surrounding the toxicity of the app, the safety of the content, and cognitive freedom.
How does the algorithm work?
According to a blog published by Hootsuite, the TikTok algorithm is a well-kept secret, however, we do know that it recommends content based on key ranking signals such as user interactions, video information, device and account settings.
User interactions: quite literally how a user interacts with different types of content on the app based on who they follow, comments they post, likes, shares, favourites, their content, and even videos they've marked as inappropriate.
Video information: this is based on the types of videos a user looks for via discover or search functionality e.g. hashtags, effects, sounds and topics.
Device and account settings: the device the user accesses the app with, the country they're in and the categories of interest selected at the point of set up.
Why is the algorithm so good?
Having an algorithm that learns from behaviours in the app is a great way to keep new and existing users hooked on the platform for HOURS on end. I've even mentioned in a previous blog about how I fall victim to the scroll hole myself.
For brands, the mandatory algorithm in the UK is ideal because it means that organic content posted by brands *should*, in theory, end up being recommended to its audience eventually (FYI it's best not to leave this to chance though! Target, target, target with paid spend!).
As an example, if a nail polish brand used relevant hashtags, got involved in relevant nail/beauty trends, posted videos with nails in them, and commented about nails (duh), the videos would be more likely to be recommended to a user who displays similar habits in what they search on TikTok. E.g. searching for #nailart #bluenailstrend #BIAB #Glazednails, or they watch nail videos from start to finish etc, based on what we know about the algorithm, this would likely make them the perfect candidate for recommendations related to a nail brand.
Cognitive freedom vs AI Algorithm… time to turn it off?
Thankfully (for brands) there are currently no plans for a UK roll-out of the option to turn off the AI Algorithm, however, the EU roll-out could be a 'test and learn' situation for TikTok that could affect future updates.
For users, a personalised FYP could be great for those who only want to see content from users they follow or specific things they're looking for. In my personal opinion, I enjoy having a varied FYP because it allows me to discover new trends, new content that I wouldn't have even thought to find, and I constantly find myself in fits of laughter at the comedy skits it recommends to me.