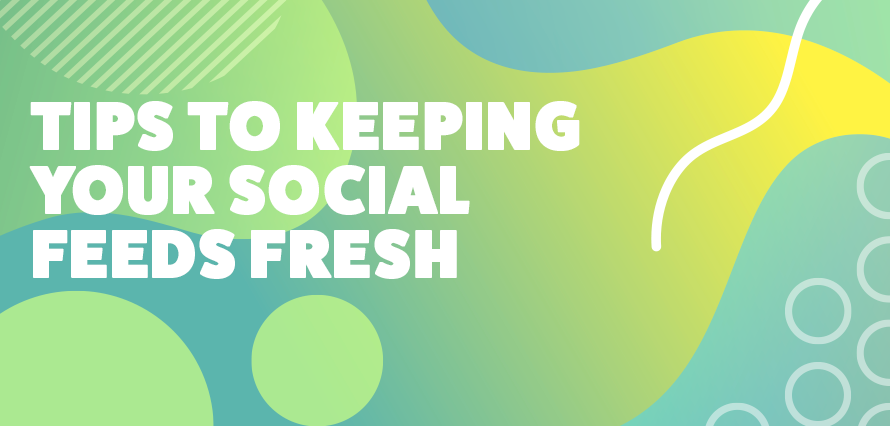 For some marketers, social media marketing can be seen as slightly complex or just a quick add-on to their overall marketing strategies, with very little focus. But, with over 3 billion active social media users in the world and the average person spending just under 2.5 hours on social each day, it seems a no brainer that companies need to be jumping on board. 
Now, we might be biased as here at IF we live and breathe social, but understanding the mechanics of social and having a strategy in place is crucial to delivering ROI to the business. But it's not all serious. Social is fun and offers marketers the ability to let their creative minds flourish amongst the many different types of content and creative formats available. 
So, whether you're pulling together a social strategy and outlining the different types of content needed for each platform, or if you've just got a bit of a creative block; here are 5 types of content to keep your socials fresh and fun!
Quotes – either through still images or animations, quotes are quick pieces of content that can be shared across all social channels. Whether it be from someone famous or insights from an employee or stakeholder of the business, as long as it aligns with the business or message you're trying to portray, quotes are a quick win!
Infographics – usually insightful, infographics are a great way of showcasing research or informative pieces through eye-catching visuals. Again, these can be created in either a still or animated format, which can then be broken down to create stand-alone pieces of content to prolong the life of your work.
Behind-the-scenes – photoshoot, film shoot, conference, whatever it may be. Be it for social or not, content showing what's happening behind the scenes are excellent pieces of content that keep the audience in the loop and add a human element to the brand.
UGC (User-Generated Content) – mostly aimed at B2C/product-focused brands, sharing UGC amongst your content offers real-life examples of how your business or product, whilst also building a sense of community and loyal fan-base.
Thought-leadership tips or facts – alongside blogs, whitepapers, and other thought-leadership pieces of content, pulling out tips or facts for stand-alone pieces on social is a quick win that not only prolongs the life of your work but also helps to boost your lead gen efforts.
Of course, we could go on and on about the many types of content that can be posted on social and even dive in deeper about which content should sit where! But maybe we'll leave that to a second blog As always if you're after tips and tricks about social media marketing, we're always happy to help so get in touch today!