August 13, 2015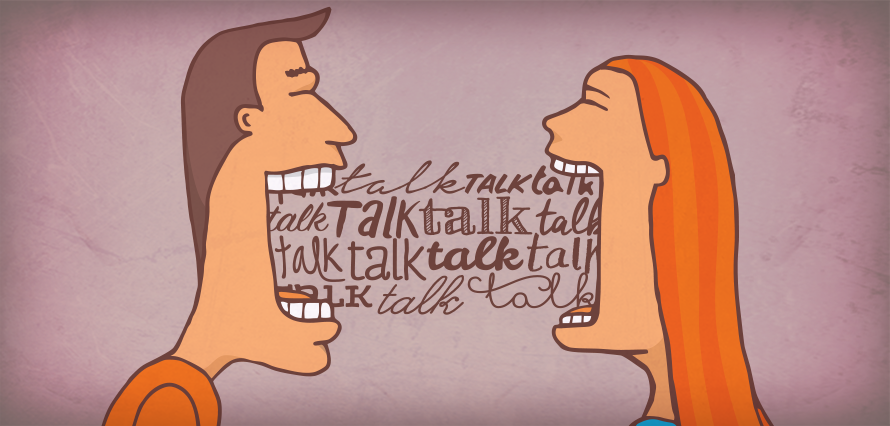 Back in the pre-Kardashian era of 2002, HSBC ran a campaign called 'the importance of local knowledge' and it's as relevant today as it was then.
More specifically the importance of local dialect in relation to social media. This week Facebook released research analysing the not-so-universal language of laughter, measuring how and where people express laughter on Facebook. From 'lol' to 'haha' the data fleshed out some interesting patterns in who uses which expression.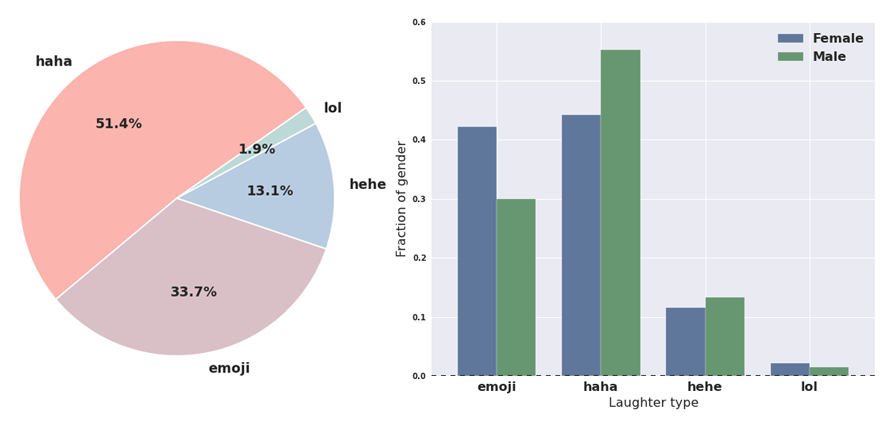 Source: Facebook
Similarly, Quartz produced infographics based on the etymological data of various slang words and how they emerged. Did you know 'on fleek' apparently stemmed from a 2014 Vine by Kayla Newman before exploding across the US and into mainstream media and even the celebrity vernacular in under 6 months?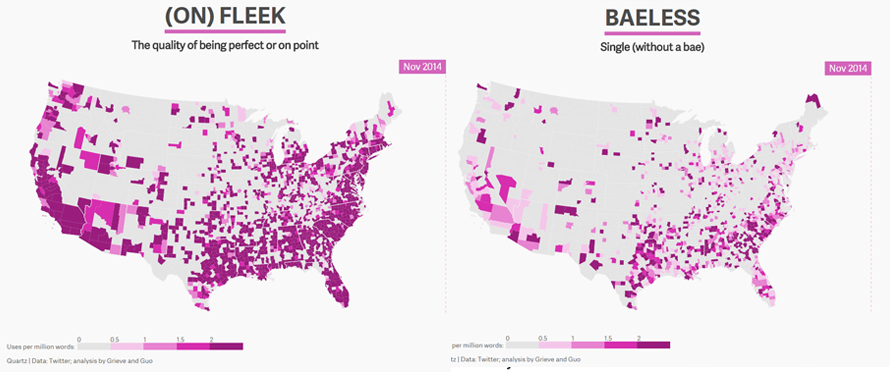 "How does this relate to social media?" and "Are you a crazy person?" I hear you ask…
Well, imagine you are using your tool of choice to measure online sentiment using keywords on social as a metric. Now imagine you want to know how relevant a positive or negative colloquial term is in a specific region or to a particular gender or age group etc.
Suddenly your keyword game is a lot less on fleek.
Brandwatch recently mapped out the most frequently used swear words on twitter during the London tube strike, with hilarious results –
Our official ranking of swear words about the #tubestrike pic.twitter.com/jwm705lhpv

— Brandwatch (@Brandwatch) August 6, 2015
Currently it seems that research and good old common sense are the best tools to help put this data into effect for any legitimate purpose, sites such as onlineslangdictionary and urbandictionary are not really helpful if you want to keep up to date with the lingo and as yet there doesn't seem to be a reliable lexicon for the uninitiated.
It can be nigh on impossible to stay on top of the new slang, to know when terms fall out of use or change meaning entirely, so err on the side of caution if using terms you are unfamiliar with, but never dismiss the importance of the pop vernacular in the social space and stop trying to make fetch happen.
Here are some 2015 terms to familiarise yourself with courtesy of the Huffington Post–


Bae:noun
Definition:
Technically stands for "before anyone else" but has been adapted to be synonymous with "baby" or "sweetie."
Used in a sentence:
"Harry Styles is my bae, even though he may not know it."
Thirsty:adjective
Definition:
Not referencing actual thirst for a drink.
2. Referencing someone's desperation or over-eagerness.
Used in a sentence:
"Ugh, Michael Clifford has been following me around all night, he is so thirsty."
On Fleek:adjective
Definition:
On point. Game = strong.
Used in a sentence:
"Eyebrows on fleek!"
Basic:adjective
Definition:
Unoriginal or mainstream
2. Someone is basic when they are solely interested in popular, commercial things.
Used in a sentence:
"All Rachel does is drink pumpkin spice lattes and play Candy Crush — she's so basic."
Turn up:verb
Definition:
Getting pumped up.
2. Origins date back to Lil Jon's smash hit, "Turn Down For What."
Used in a sentence:
"I'm so exhausted, but that's not going to stop me from turnin' up tonight."