By if-admin | July 20, 2016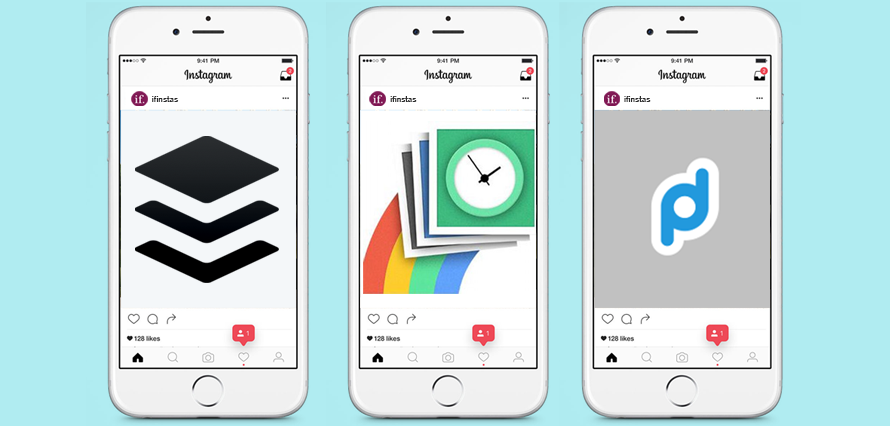 Despite its popularity, Instagram is a bit behind other platforms when it comes to management tools. It's like Facebook's little sibling that has its friends and a little community but is still trying to catch up with Facebook, not fully realising its full potential just yet. Being a younger sibling myself, I can understand the struggle (*cough* inferiority complex *cough cough*) but that doesn't really help when you want to run multiple Instagram accounts, create posting plans and get some decent data to see how you are doing.
But good news, there are a few tools that might be the Neurofen rapid to your Instagram management pain. Some of them are free, some of them are paid and we listed them down here for ya (because we are oh so nice):
Starting with the most recent one! When I heard that Buffer decided to integrate Instagram into its offering, I literally shouted across the office with excitement. We all know Buffer is a great scheduling tool across Twitter, LinkedIn and Facebook so my expectations from the Instagram addition were pretty high. It's important to know that the tool is FREE and while you cannot schedule content that would post automatically at a given time, you can:
Draft/pre-write and plan posts
Schedule in posting reminders
Get decent analytics (likes and comments per post, and a sorting feature)
Although you cannot schedule or post from multiple accounts, let's just give the guys a bit of time to expand on this offering. Buffer launched this just a week ago and they are already working on improvement for analytics (so if you are into data as much as us, you get why were are so chuffed).
Super pumped for the @buffer for Instagram launch! 🚀 https://t.co/7WiTjoassD It's a total game-changer 📷 😄 pic.twitter.com/ybaOstfI6A

— Brian Peters (@brian_g_peters) July 12, 2016
Definitely agree with the good chap Brian there…
Watch their full promo video here,
Now, this tool is nifty. Unlike Buffer, it's not free but if you are managing multiple accounts and NEED a scheduling tool that posts for you automatically, this could be your winner. The tool itself doesn't look that fancy but if you are used to working with excel sheets, this will be like a trip to the zoo for you: full of colour and exciting boxes with things in it. So what can you do with Schedugram, you ask? Let me enlighten you in a few concise bullet points:
Post scheduling in a timezone of your choice (all territories are treated equally) – As far as we know this is the ONLY tool capable of that
Bulk photo uploads
Multiple account management (hallelujaaaaah)
Photo editing and filter application before uploading
Account tagging
Comments section (for hashtags)
One thing this beauty (on the inside) lacks is analytics – which is a HUGE downside for those having to do weekly/monthly reports. But there are other free tools that help you analyze you account like the free reports from Simply Measured (thank you guys, you are saving my life on regular basis).
https://twitter.com/NaciePereira/status/735593871426658304
Also formerly known as Gramfeed but I guess they wanted to re-brand and start from scratch to keep it fresh, right?
Anyway, Picodash is not so great if you need to schedule posts as it doesn't offer that functionality but it enables you to do other grandulous things such as:
Monitor your brand hashtag feeds
Engage with your customers via comments or likes
Manage your followers: follow, unfollow, block users
Login with multiple accounts and switch between accounts
Track #hashtags and location posts
Download and <embed> photos and videos
What is also notable is its SEARCH function with which you can get real-time user posts from any location on map, search photos and videos by #hashtags, sort by likes and filter by like count, and search and discover Instagram users. So there's definitely enough to fall in love with.
Very much like people, every tool has something great about it but it just depends what you are looking for and what you need.