May 5, 2015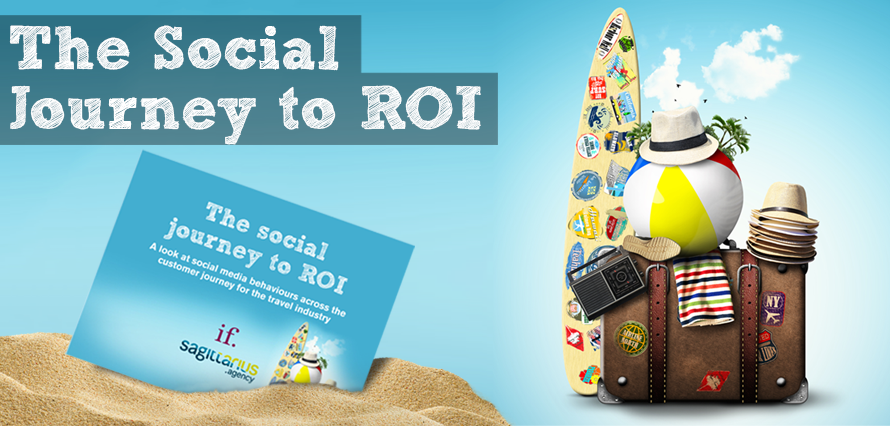 From asking followers for hidden-gem holiday destinations to posting the ubiquitous sunset selfie (framed by palm trees for added effect) and bragging about how amazing and life-affirming their holiday was afterward, travellers are a noisy bunch in social media.
So much so that a recent study shows that social sharers, commentators, socialisers, creators and reviewers interested in travel over-index by an average of roughly 10% against the UK benchmark.
This begs the important question as to where these holiday planners and braggers are hanging out on social. Understanding this is the first step in creating engaging content and posting it on the right social channels to increase ROI.
In the land of the open web, Twitter is King
We used Crimson Hexagon to generate the graph below, which clearly indicates that when it comes to open web conversations mentioning travel, flights, hotels, holidays and other associated keywords, Twitter dominates in terms of volume of conversations (47%).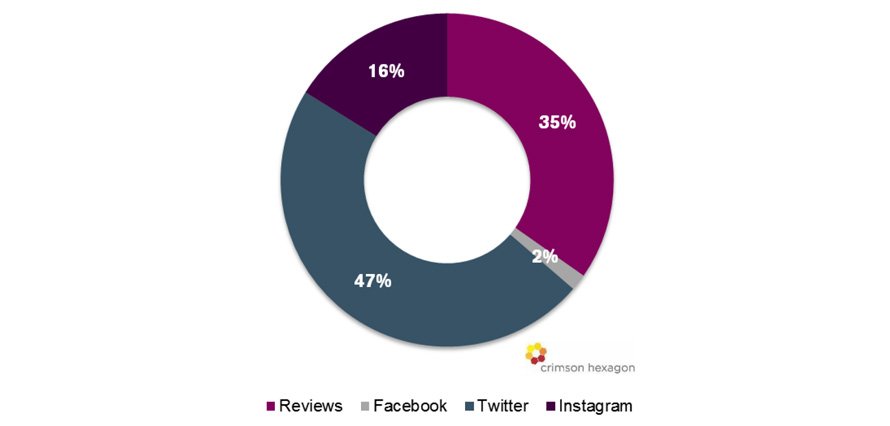 This is followed by reviews (35%) and Instagram (16%) with Facebook hardly featuring at all (2%). Other platforms such as Pinterest and YouTube do also feature, but they are less discussed and tend to get shared through Twitter and Facebook. Of course, this is just open, accessible conversations. So we have to delve deeper to get a better picture of where people research and talk travel.
A peek under the hood reveals Facebook is firing on all cylinders
We augmented the data we got from Crimson Hexagon with survey data from GlobalWebIndex and immediately, information hidden from open conversations came to light.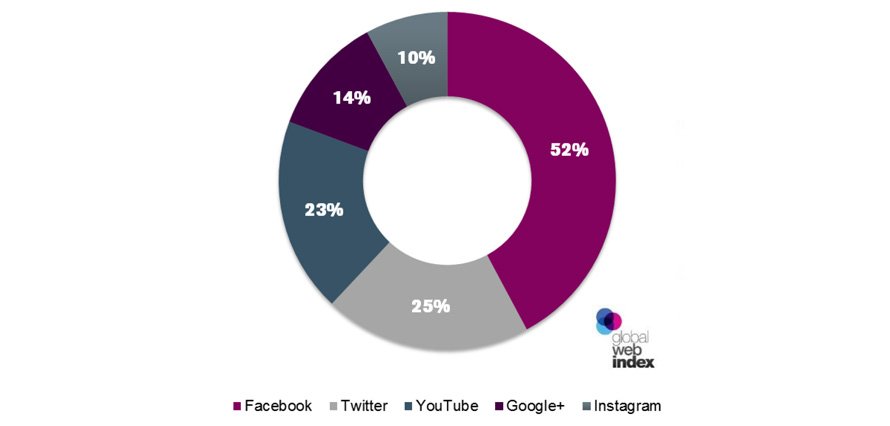 This data shows Facebook emerging as a more obvious social touchpoint for travel-related conversations with Twitter and Youtube crossing the finish line in second and third place respectively. This analysis of both open conversations and private data gives a better, more rounded picture or the impact of social media platforms on the travel industry.
For real-time, go Instagram or go home
Our research reveals that without a doubt, Instagram is THE visual bragging platform for real-time. Images comes from a diverse range of themes; changing from bargains and practicalities to sunsets, nature and selfies.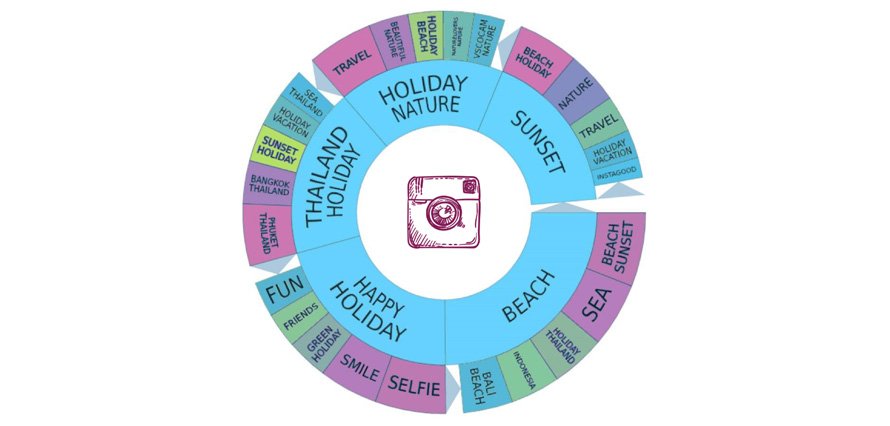 The abundantly positive emotive language used by travellers on Instagram presents a great opportunity for travel brands to share that content as our findings indicate that these pictures have a direct influence on purchase behaviour. And without a doubt, our research shows that the Instagram #tag has a huge part to play in sharing and discovery.
Knowing where your customers are posting pics of their Prawn Pad Thai or reviews of their last Croatian island getaway is an important first step in terms of precision planning and, ultimately, maximising ROI across social channels.
To download Social Travel report for free, click this link (and thank us later!): https://po.st/SocialTravelB1