September 19, 2016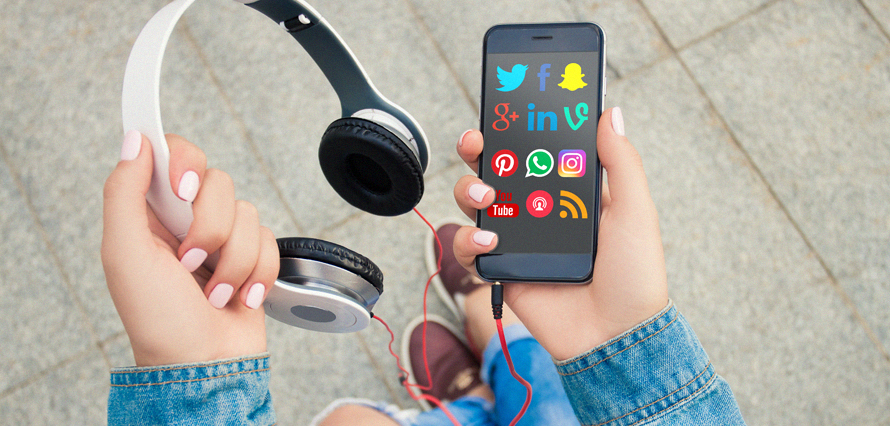 A brand new podcast by the lovely people at Buffer. The first few episodes are packed with amazing interviews, advice, and fun content that will make your morning commute or afternoon walk a lot more enjoyable and productive. The interview with John Yembrick, Social Media Manager at NASA, will take you behind the scenes of NASA's social media strategy – hearing how they run their multiple social media accounts is truly captivating and inspiring. Definitely worth a listen!
Social Media Social Hour Podcast
If you are looking for specific social media tactics and strategies, this is the podcast for you. Each week, you can look forward to advice from various brands, practitioners, and influences that will both educate and inspire you to experiment, improve, and adapt your social media strategy across all of the channels out there.
Social Media Marketing Podcast
Welcome to the jungle! Loyal fans of the Social Media Examiner will be all over this already, but if you have never heard of either of them, get ready for your new obsession! This weekly podcast is packed with the latest social media updates and breakthroughs helping both seasoned marketers and social media newbies navigate through the social media jungle (yep, that's their catchphrase).
Get ready for a mix of updates, strategy, tips, and interesting guests that will help you get a different perspective on your overall marketing strategy. The Marketing Companion comes out bi-weekly so you don't get an information overload.
Not a specifically social media podcast but that its beauty. This lovely podcast will make you think and question the everyday, learn more about various aspects of our society and get a lot of interesting insights into people's behavior, which is key for creating interesting and engaging content. For example, last month they focused on 'self-improvement' topics breaking many myths around what makes people successful at whatever they want to do. We promise you will get hooked!