By if-admin | July 18, 2016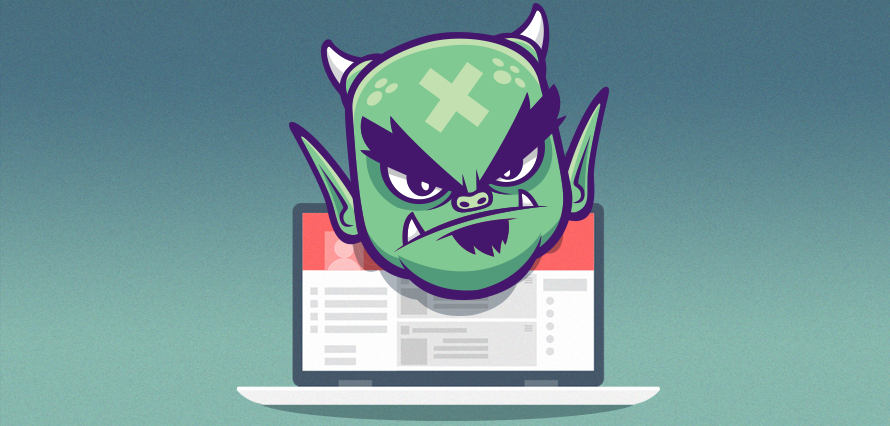 Avoiding online trolls is hard work for anyone. They hide in just about every corner of the internet, waiting for the perfect opportunity to harass or insult you. But its not just your average tweeter that has to deal with it…
Marketers working within social media are having to find ways around beating the trolls that hide within their comments section. Considering that consumers mainly visit a brand's social media site to seek information about a brand or product (50%) and to engage with consumers like themselves (21%), it is likely that should a consumer come across the path of a  sneaky troll hidden in the comment section, they may never want to come back.
But are trolls actually a measure of success? One well-used saying in the sector is "you know you've 'arrived' when you've got trolls commenting on your work". So, as brands, how do we deal with these pesky little annoyances?
Keep Calm and Always Reply 
Trolls are like fancy cheese, the longer you leave them, the more they stink! Leave the reply for an hour, and attempt a witty yet non-aggravating comment. Tesco are a great example of a brand getting this right.
Replying with a comment that will get a few laughs from your followers is a great route to go down, but just be careful – if the trolls comment is highly aggressive, don't respond with equal malice as you'll only be damaging your own reputation.
Always make sure you have the final word.
When a troll-off is getting out of control, make sure to be the one to diffuse the situation. You don't have to apologise for the confrontation, but make sure to end the conversation with some facts that praise your brand. For example…
Troll: @brand, your app sucks and freezes on my phone #TimeWasters
Brand: @Troll, sorry you think our app is a waste of time – but 10,000 people have downloaded it and love it 😉 Have you tried our tech support?
Keep it funny and positive. 
Trolls are simply out to get attention and will purposely find anything within your social post or page to pick on. The internet is infested with them, and unfortunately, it will be impossible to avoid them completely. Some platforms are attempting to reign them in – for example, Twitter's Periscope is enabling users to flag inappropriate comments – but what about brands?
Reddit have recently offered a space for brands to advertise with a comment-free section, but not being able to engage with your customers could well defeat the purpose of advertising on social media!
Until platforms come up with a new and innovative way of fighting these social media monsters, take a leaf out of Argos' book, and keep your responses witty and as hilarious as possible, to gain the most 'respect'.