January 14, 2019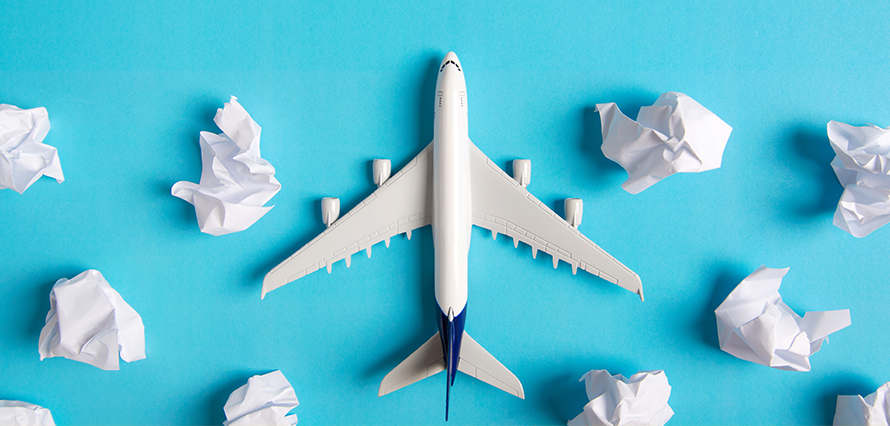 According to GfK data, travel bookings in the last few weeks are lower than expected. December saw a drop of 13% and the first week of January this year is 9% lower. The pressure is now on squeeze the pips out of the busiest buying period for the holiday industry.
Whilst social is not a panacea for the current challenge, it offers an opportunity to punch through all the marketing noise and resonate with consumers. A chance to drive up sales by being more focused on those ready to buy.
Following on from our Holiday report, we looked at social chatter since the 29th December to understand what is driving interest, behaviours and purchase. Capturing 131,000 conversations across the last 12 days reveals that social conversations are down too YoY. Down a significant 32%. Consumers are not driving the holiday chatter, leaving scope for brands to inspire and raise their voices in, what is usually, a noisy space.
Gaining attention though is not about brands being louder. At this time of year, when people are looking for inspiration, considering alternatives and making decisions –  social marketing will be about being precise not shouting. Success will happen by being relevant, in context, and using social to move consumers quickly through the customer journey.  Creating a rhythm of messages in social, with clear goals, to make sure you are grabbing all the opportunities.
Family, work and love!
Right now the topics most mentioned are not about the holiday itself.  There is little talk about skiing or cycling or joining a cruise. Instead conversations are more likely to talk about relationships and the everyday impact in our lives.
Like our full year report, "family" holiday mentions still dominate the conversation (more on that later).In the last two weeks though, it's 'work' mentions that also drive the holiday chatter. A topic that is not often mentioned later in the year. Who can blame people? Going back to work after the Christmas break is likely to make anyone start thinking about going away for a break!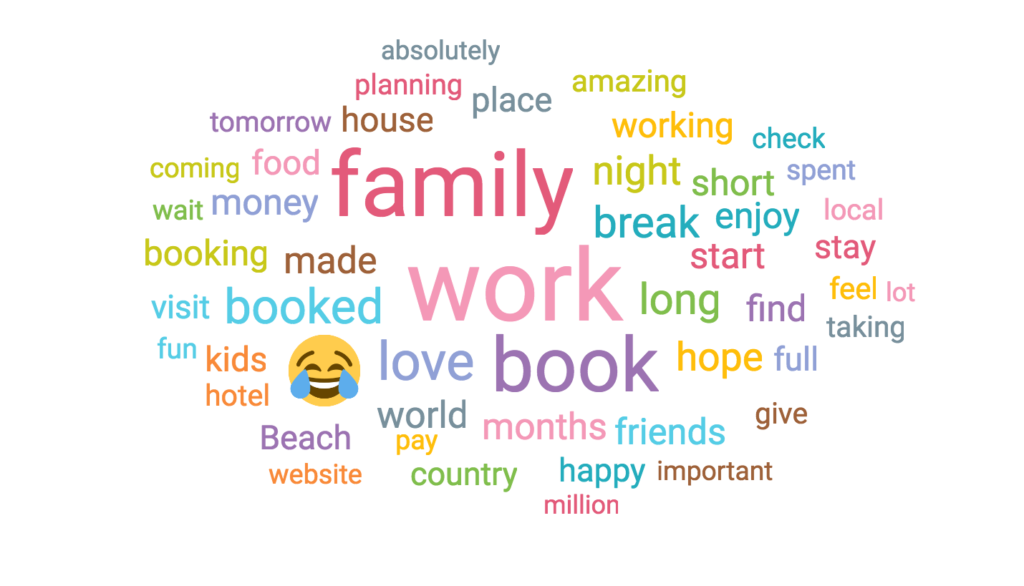 Consumers are shouting out too, as soon as they purchase. Whether they are looking or just booking, it gets announced on social. It begs the question as to whether this might be a trigger for others to consider holiday bookings.  Could bookings mentioned be shared more widely? It would certainly be worth trialling to 'wake up' those consumers who haven't got around to sorting their hols.
Let's go back a moment to families
Across the year, people talk about who they are going on holiday with. It's an important part of the conversation. Family chatter dominates the start of 2019 even more than they usually do across the year. If you're able, this is the topic to focus on.
Family is followed half as much by mentions of friends. There is a good opportunity to talk about group bookings and facilitate friends going away together. However "Couples" mentions are very low indeed. This is the not the time to talk romance, it seems.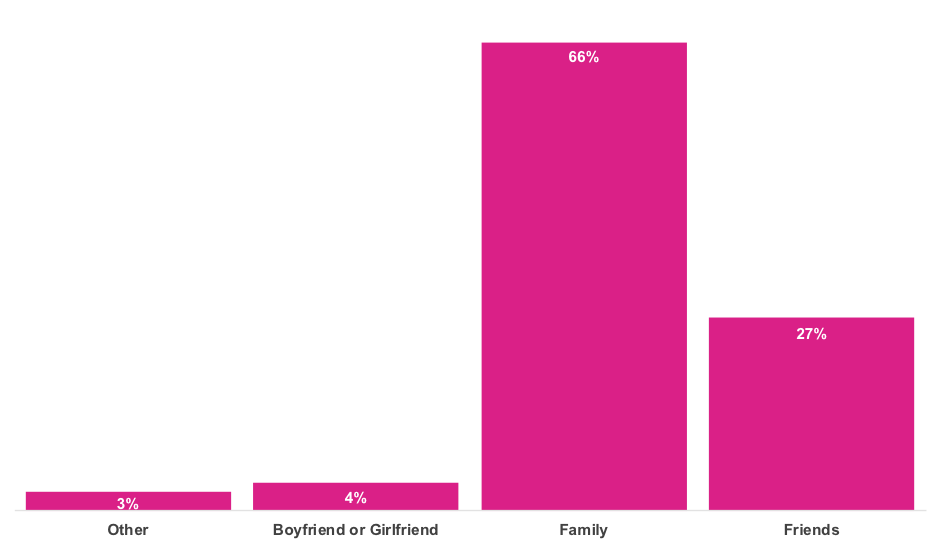 But families don't just talk about family. For 45% of posts that mention family, reading is also a topic discussed, followed by 14% chatting about food. For friend mentions it mostly food (22%), then reading (17%) and swimming (7%).
Whilst Family mentions tend to be spread across all types of holidays from beach to skiing, friends prefer to mention hotels the most – with 54% of posts mentioning friends also discussing hotels.
Yay! Holiday is all booked
So where can social help in the purchase journey right now. There is the usual social shout out on booking a holiday (slightly higher than the annual average), which is not surprising given this is the peak booking period. What is interesting is that initial consideration is slightly down (compared to the annual numbers) from 32% to 28%. It seems that people are crying-out for a little inspiration!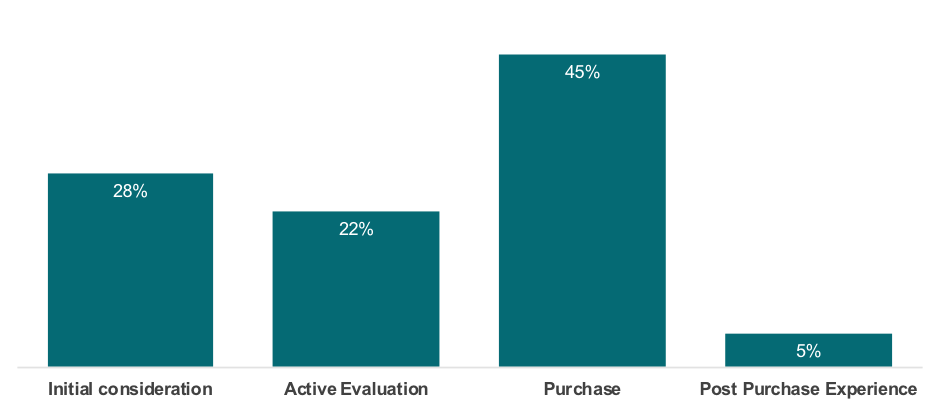 This is also the time for consumers to plan. With almost a quarter of mentions around planning, finding, recommendations and researching.
We know that peer and family recommendations support booking motivations. It's an opportunity to encourage past user generated photos to be posted and resurface good recommendations alongside your inspirational posts.
When you look at the questions people ask when actively evaluating, it is clear that consumers want greater detail about their booking. Beyond the reviews and recommendations they are interested in planning what they'll do, what they need to bring and what facilities will be there. We know activity and adventure holidays, for example, tend to attract more social posts asking about the culture, the terrain and the activities.
It's worth noting that there is also a wee bit of stress around planning holidays. People feel quite overwhelmed and there are many posts where planning the perfect getaway or organising family and friends is not the easiest. A bit of empathy for this challenge would certainly build brand affinity!
This is a quick snapshot of holiday chatter in the last two weeks. You can get an annual view of how "holidays" are discussed on social at https://po.st/Hols19 [for free]. Of course, whilst this and our report will help you with your planning for 2019 it is not as detailed as actual data based on your range and depth offerings. For that you need bespoke research that will help you squeeze those pips out of social through to 2020!