May 8, 2017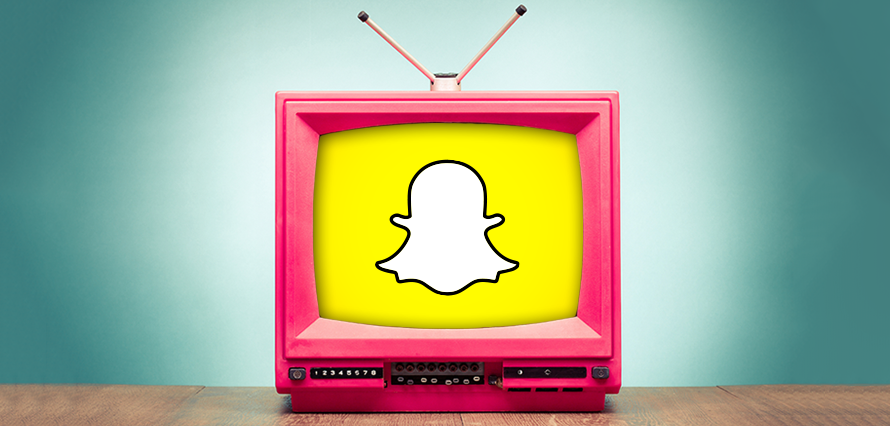 Today's a very chatty Snapchatty kind of day. The internet is awash with stories and speculation about the rise and potential future of the fun messaging application after its first set of results as a public company are released.
One of the biggest considerations is their hot pursuit of ad dollars from giant brands to smaller businesses.  They've launched a new self-serve ad manager for buying video snap ads which will make it a lot easier for third parties to join the party.
So, for marketers perhaps a little resistant to its potential, who spend big on more traditional routes (TV, print), there's no escaping. It's time to download it and see what the fuss is about, as the hot off the press Snap Inc. report states that the growth of mobile advertising reflects "…the shift of people's attention from their televisions to their mobile phones", and with that comes a(nother) shift in how we view advertising.
We've had pre-roll horizontal video ads and in-feed horizontal ads that felt intrusive or simply, overlooked. Now, Snapchat want to "figure out how to capture the entertainment and creativity of television advertisements that made them so engaging, and make video advertising part of the fun of watching Stories."
Last year's user-centric Spotify campaign spanned 14 markets, used their mega-cache of data from listeners to localise out-of-home (digital billboards) messages on a global scale. Nike went reflective for their 'Time is Precious' ads – looking at our daily smartphone habits, and PwC celebrated its 82nd year of involvement in the Oscars with their #BallotBriefcase Snapchat campaign. A literal storytelling journey (although, human error on the big day also added to their coverage).
Some of the best TV campaigns ran for years. Gold Blend, BT, Barclaycard all featured 'characters', a clear slogan and won the hearts and spending power of the nation on a grand scale. We've come a long way since the first UK TV ad (1955 Gibbs SR toothpaste), and now? We can incorporate the best Film & TV techniques and tropes, mix it with all-powerful and conquering data to create advertising that's more personal and targeted. It's less one TV nation under a hypnotic groove and more about a virtual party filled with every kind of personality you want to chat to.
Embrace Snapchat. You'll be able to buy, manage and view reporting for your campaigns, have a range of ad formats to tailor and deliver to your audience with no minimum ad spend and a free to use benefit. Bring that old-school creativity, mix it up with modern tech, cherry pick your audience and watch your brand and sales grow.