September 4, 2018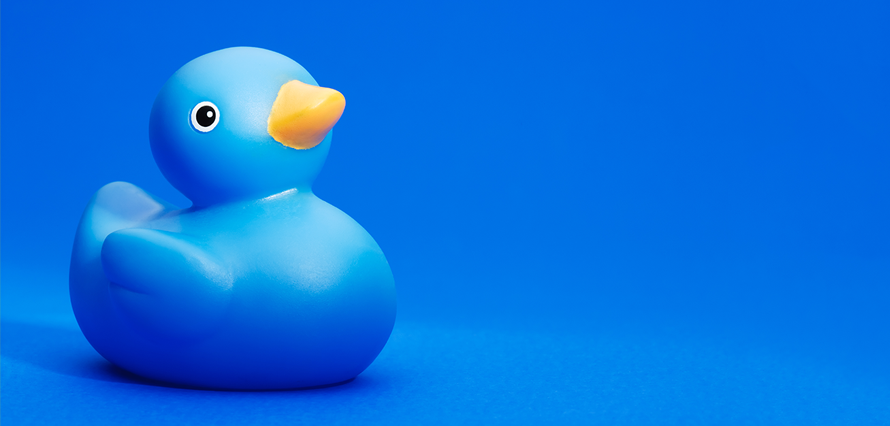 When it comes to social media updates, far too often the platforms will change something that sends its users into disarray. Just look at the Snapchat layout or the chronological order of our Instagram feeds! In the case of Twitter, however, they want to implement some changes, but it's first getting the seal of approval from its users.
The suggested changes (if approved) could have a huge impact on the platform's engagement, enhancing the way users can reply to other users and, ultimately, making Twitter feel more conversational.
So, depending on the responses from Twitter's users, what can we expect to see in the near future?
Threaded replies to individual responses
This type of threaded reply is currently in use on Reddit already and provides users with more clarity, making it easier to see who's responding to what, within tweet reply chains.

Colour coding for responses
Highlighting key replies from the original tweeter (purple) and for yourself (blue), again adding more clarity.
Green dots on profile images
Similar to what we now see on Facebook and Instagram, the introduction of the little green dots on profile images within chains will indicate when a user is active. This will, no doubt, spark more in-the-moment, real-time engagement. If you knew that the person who tweeted is active at the same time you wanted to reply, it's likely that you'd be more inclined to engage.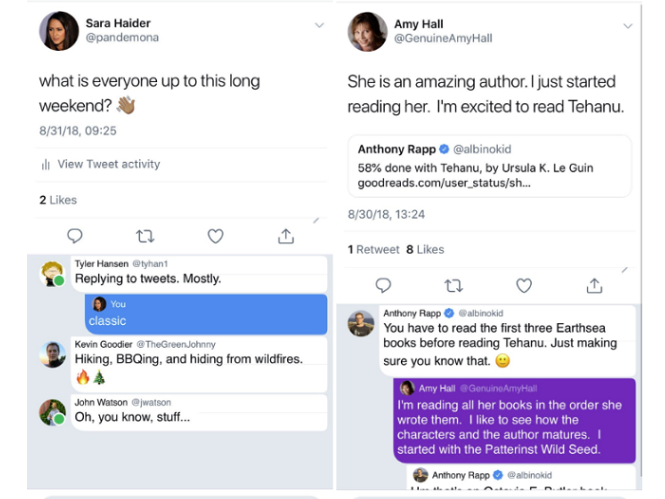 The debate has also seen other potentially useful suggestions from avid Twitter users, such as making replies scrollable, with the original tweet remaining pinned at the top of the chain for easier context. Another suggestion is changing the 'Tweet your reply' prompt to 'Join the conversation' in Tweet chains.
These changes are still being discussed, but it's great to see the platform asking users what they want to see. We'll just have to wait to see if they listen and take action. We can be sure to see a push for more engagement, which is always a good thing.