September 3, 2020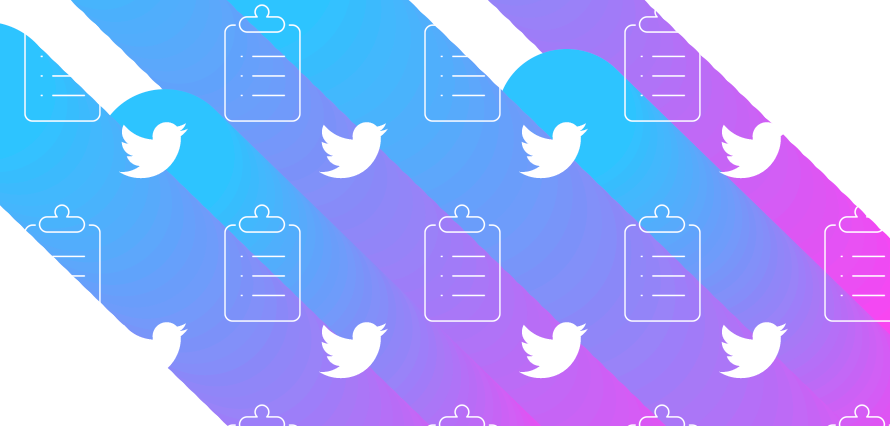 In the world of social media marketing, Twitter Lists are important. Brands, businesses, and marketers alike use Lists for various reasons. They can be public or private and can provide you with lots of relevant information that ultimately helps you be the best you can be.
"A List is a curated group of Twitter accounts. You can create your own Lists or follow Lists created by others. Viewing a List timeline will show you a stream of Tweets from only the accounts on that List." [Twitter]
In the past year, Twitter has pushed Lists – implementing new tools and options for users to start making the most of them. Last September users of the platform were given an option to have Lists as an alternative news feed by the swipe of a finger. As well as working on discoverable Lists that Twitter users can follow.
But just what should marketers be using Lists for? Well, to help offer some guidance, Twitter released '4 must-have' reasons, which we've added our own twist to below:
Keep your friends close, but your competitors closer.
Create a private List of your competitor's accounts to easily see what they're up to and use this as part of your social listening. Discover their strategies and the effectiveness of their ideas without searching for it, as well as answering the questions you want to know; what content are they producing? How engaging are their Tweets? Do they interact with their audience?
Get inspired.
Content ideas need to arise from somewhere. Brainstorming is great but sometimes you need to look for inspiration from others. Create a List – private or public (they will be notified if this is the case) – and celebrate other brands and businesses that are smashing it on the platform, whether they're in your industry or not! From this, not only will you gain inspiration, but you'll easily be able to see what's trending on the platform, and spot opportunities for yourself.
Connecting with peers or partners.
Whether you're from a large business with lots of different sectors or you're a smaller brand that works alongside influencers and organisations, creating a List with your sectors, peers or partners helps you keep in touch with the latest happenings. Find out about promotional activities, relative current moments, and look out for future opportunities that can bring your brand, business, or sectors together.
Stay in the know.
Here at IF we offer a weekly social snapshot, providing our audience will the latest news and happenings in the world of social – so we've always got your covered if you don't opt for this! But, to stay on top of the game, marketers need to be in the know when it comes to social news. By adding publications, reporters, influencers, and other news-based sources to a List, you'll never have to search around. Let the news come to you.