By if-admin | February 13, 2020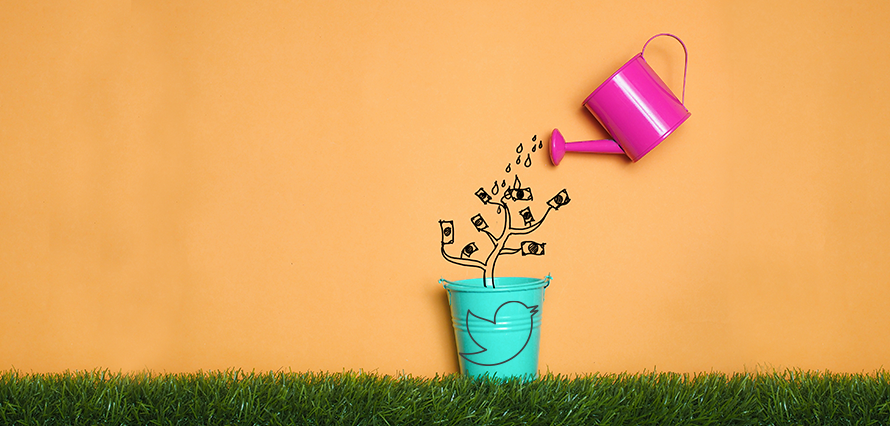 Twitter is growing – are you missing out?
Their Q4 performance report states that they have added 21% more monetizable daily active users to the platform – this takes them to 152million.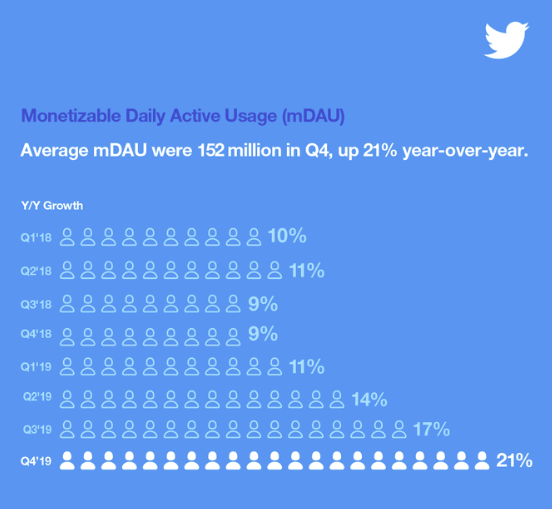 What does monetizable mean?
It's a user count of how many accounts Twitter can show ads to – according to Twitter, this is more representative as a metric of performance than overall user figures. Still, confused? Well, overall Tweet impressions can be gained on other platforms or places where Tweets are embedded, so it's not an accurate way to count.
Is this better for brands on Twitter?
There are good things and bad – one of the other developments has been the introduction of "Topics", announced in 2019, so users can see top and most relevant tweets in their home timeline as well as sharing their favourite topics on their profile. To do this, there's a workload at Twitter HQ to curate the streams, and this means adding headcount. As their plan is to increase headcount by 20%, this could be reflected in their future projections and ad revenue requirements.
Any tips on best practice?
Organically, first and foremost, never forget the hashtag!! Stats have shown that tweets with hashtags get 100% more engagement (Hootsuite). The same research showed that users are watching 2 billion videos on the platform per day – plus, good news if you're using video in your paid campaigns, as ads with video content are 50% cheaper in cost-per-engagement.
What about things to avoid?
One word… broadcasting. Yelling into the void when you have no following to speak of is simply ridiculous. In your paid campaigns, measure performance not just on CPC but on quality of traffic – map it back to your site analytics. There's an auto-enabled audience expansion which could be placing your ads into users' apps and games, requiring their click to progress and never delivering you with quality traffic – switch it off! Yes, CPC's may look like they are rising, but if you're producing excellent content for your audience, the results will be so much better in the long run.
Need more help with your Twitter strategy? Give us a bell!