September 5, 2022
Remember in 2018, when Twitter assumed that we were all fluent in Typo? After years of constant debate since the first tweet back in 2006, our prayers have been answered! Well, almost. This is only a test.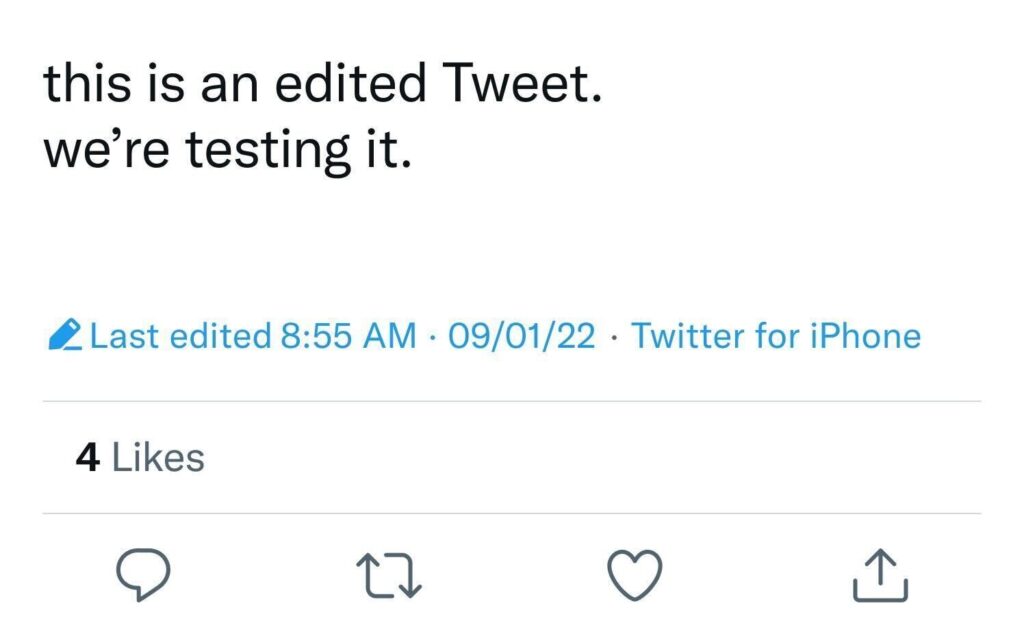 Twitter recently announced the new Edit Tweet feature. However, there's a catch. It will only be available to Twitter Blue subscribers later in the month. Sorry, United Kingdom. The subscription service is currently only available in the US, Canada, Australia, and New Zealand.
Some are concerned that the feature will be abused by changing the context of a message after it has gone viral. As a result, the feature is currently being tested to incorporate feedback while identifying and resolving potential issues such as misuse. Safeguards are in place so that changes can only be made for 30 minutes after the original post, and the tweet will be timestamped as modified to let viewers see the edit history.
Will the ability to make corrections tarnish Twitter's credibility? Probably not, but it is certainly a surefire way to monetise in the meantime. The company states that all users will have the option to edit their tweets at some point, but no timeline has been specified. Needless to say, this makes a lot more sense after the recent testing of CoTweets. Empowering brands to use the platform in a more professional way appears to be the natural next step.
After all, users have been asking for this for over 15 years. Along with the release of Circle, Twitter is finally listening to what people want. Rejoice, soon we will all be slightly less embarrassed by our mistakes.
Are you ready to get serious about social? Contact us today to learn how.