By if-admin | January 16, 2015
Twitter is planning to expand its advertising offering by selling media within third-party apps and sites. This will allow the platform to be utilised to market to people that don't currently use it but may see a tweet online in embedded streams or publisher apps. Examples of publishers which could be the first to be utilized include ESPN and Flipboard.
This development means that publishers can share in advertising revenue from ads while at the same the reach of the platform is increased by a potential average of 185 billion impressions per quarter. Twitter CEO Dick Costolo has said that he wants to "build the largest daily audience in the world".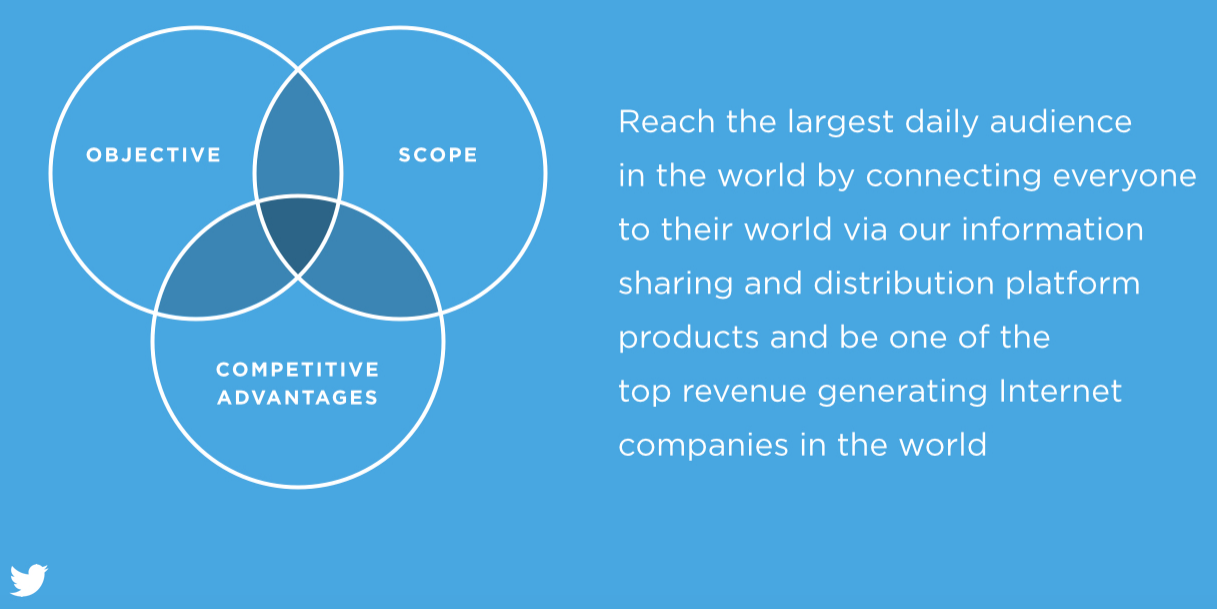 Image source: Twitter – Strategy Statement
Currently Twitter does not measure reach beyond its core users in advertising campaigns, so when a tweet is sponsored it only generates impressions on active Twitter user accounts that are signed in. Twitter will be introducing a new metric to show reach beyond this as Costolo describes:
"More than 500 million people come to Twitter a month but don't log in. About 200 million view a profile, say of a celebrity like Lady Gaga, but more than half navigate away. Another 100 million per month view individual tweets, but 70% of those visitors immediately leave the site. Aside from those visits, tweets that are embedded on places other than Twitter receive an estimated 185 billion views per quarter"
This could result in additional options coming to the Twitter ad platform to allow wider targeting. As with previous releases, cost per click and CPM may fluctuate in the initial months of such an offering and savvy marketers will be well placed to take advantage of this. With last year's initial public offering of Twitter, the platform is now geared at a very high level toward increasing revenue generation and keeping its shareholders happy. This latest announcement resulted in a 7.5% increase in share value so we can expect this trend to continue with further developments of the Twitter ad platform into 2015.