By Katy Howell | June 7, 2021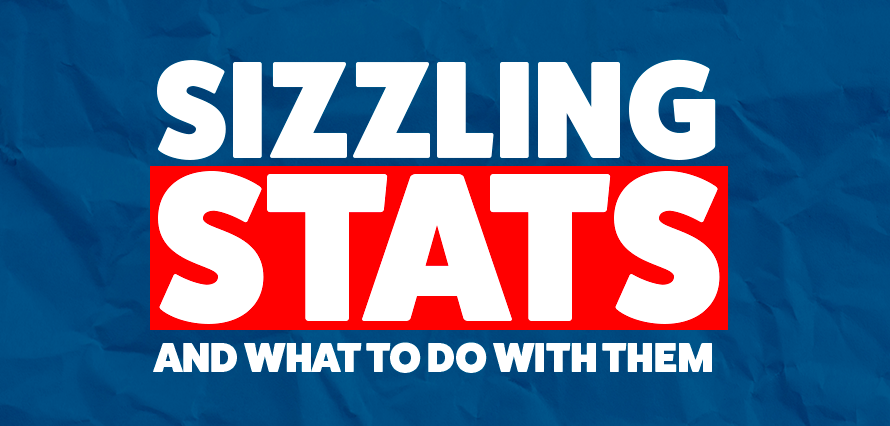 Brands, we hear your plea… you want better engagement and higher conversions, right? What's the secret [BBQ] sauce? It's the consumer data. In social, there are billions of consumers chatting about everything under the sun, so you just need to listen, interpret the data and use it to create resonating content.
Let's take the example of BBQ conversations. In 2019 we released a report about them [Sun's Out, Bun's Out] which contained lots of juicy data. This year we've reprised the research through the amazing Brandwatch tools, and I can share some of that with you now!
WARNING: This is likely to make you hungry!
Who's winning the grill game?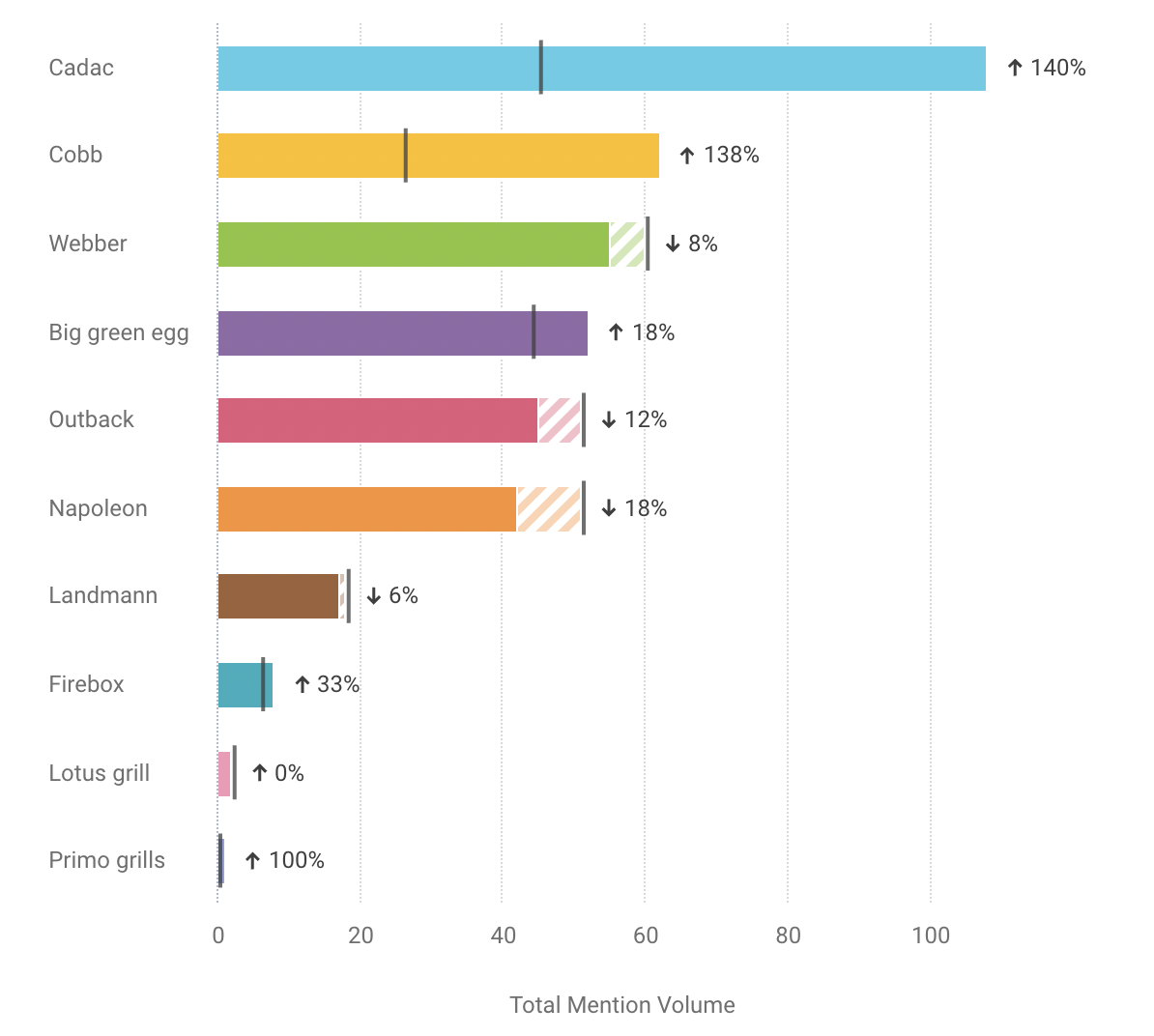 In our last report, we could see mentions of Webber, Landmann and Big Green Egg trending up, but this time around there are new grills in town – Cadac and Cobb are being talked about far more. Of the three previous, Big Green Egg remains the most relevant, so the other brands could do well to increase marketing activity and get consumers talking about them again.
Pimms and Prosecco performing poorly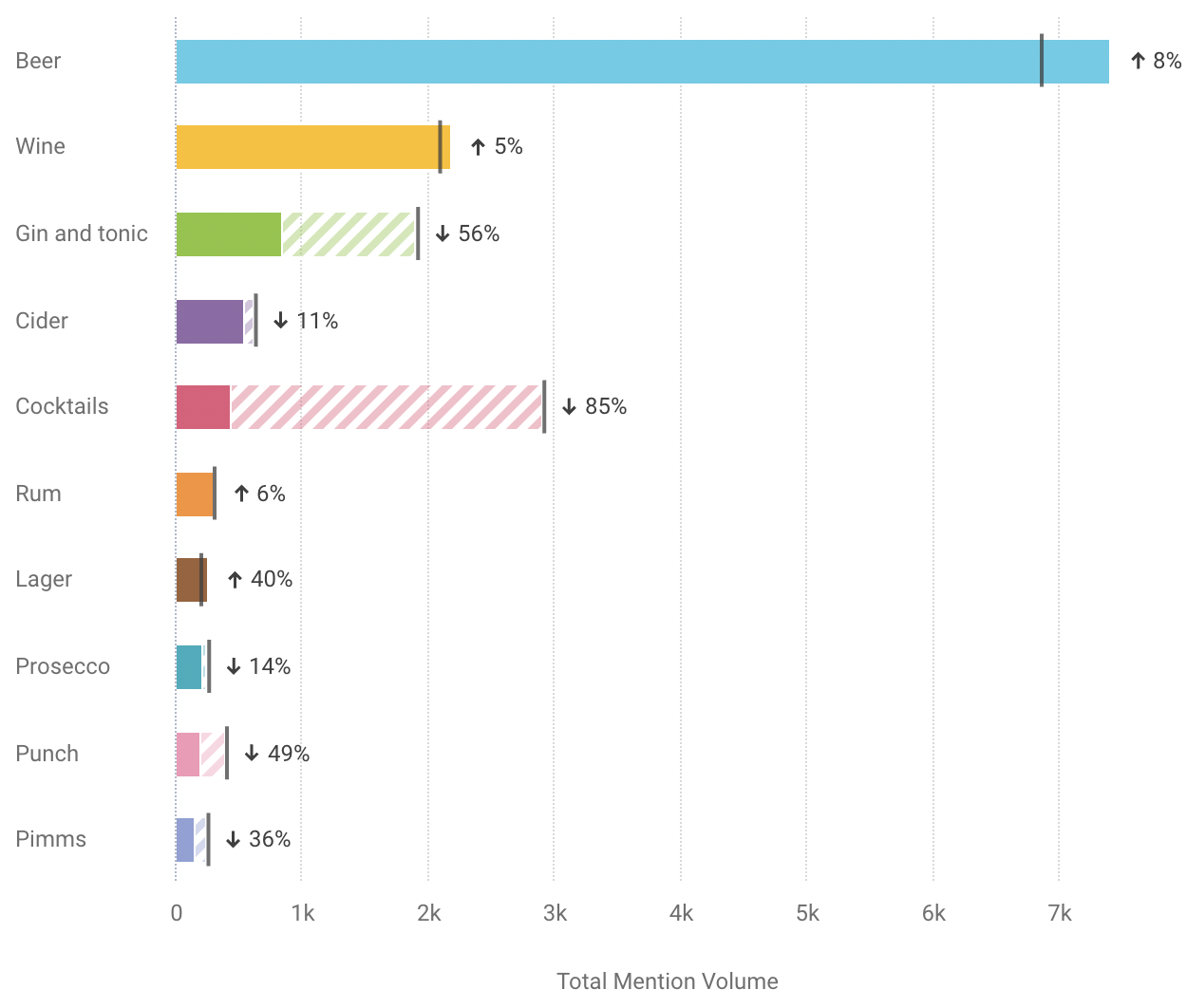 No surprise that the broad categories for wine and beer tend to be mentioned the most, but what's happened to the G&T drinkers? Could the drop in mentions for Prosecco and Pimms be driven by fewer large gatherings this year? According to Neilson, retailers have been capitalising on the 36% uplift in sales of Hard Seltzer drinks, and we've seen a YOY increase in mentions of a whopping 800%.
What did the cheese say to itself in the mirror?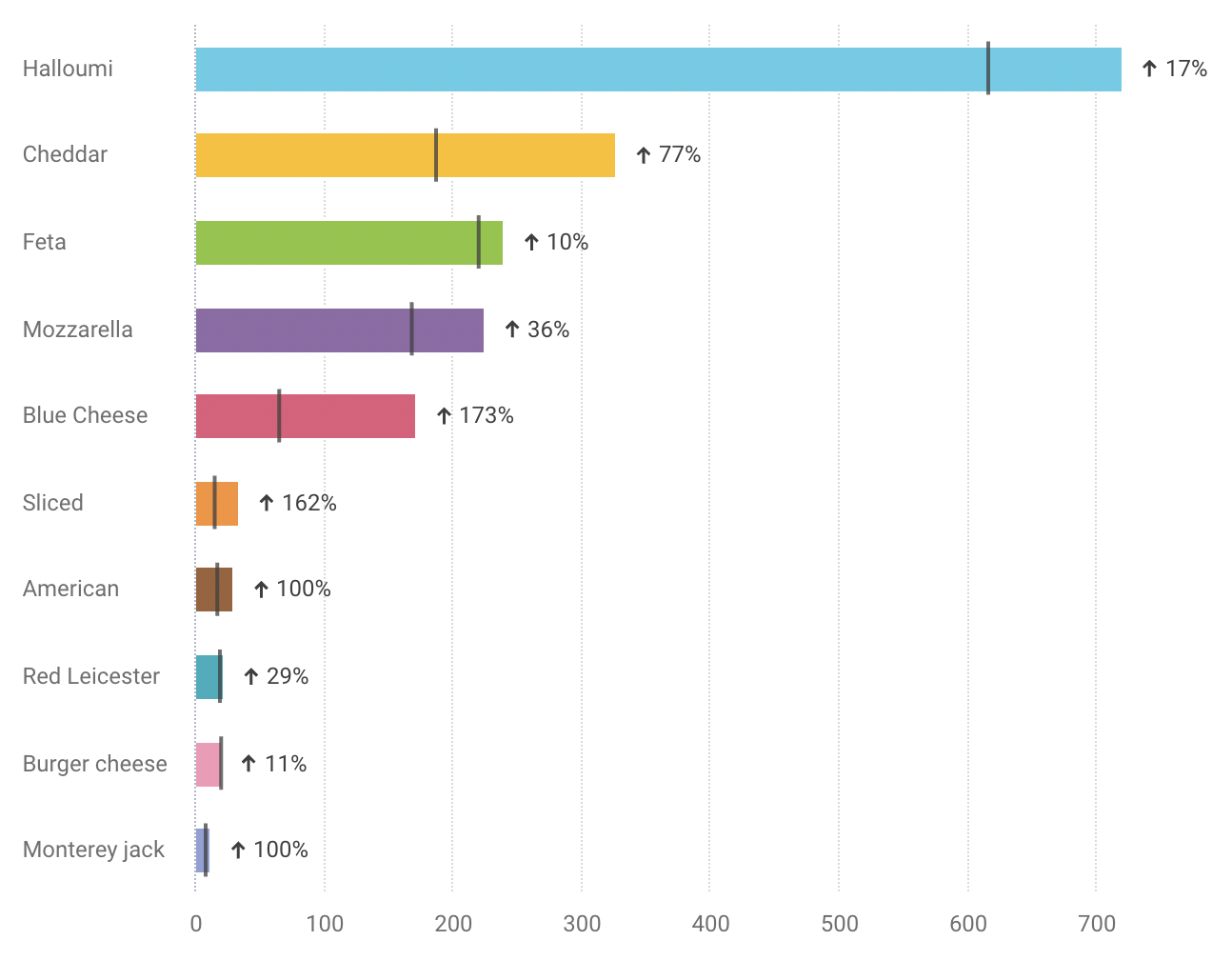 Halloumi! I can only apologise…! But for those consumers BBQ'ing, it's the tip top cheese choice. The largest increase in mentions was for blue cheese, up 173%… now, could be used in a sauce for salad or on top of a steak, but it's certainly a more sophisticated choice.
That cheeky Nando's vibe?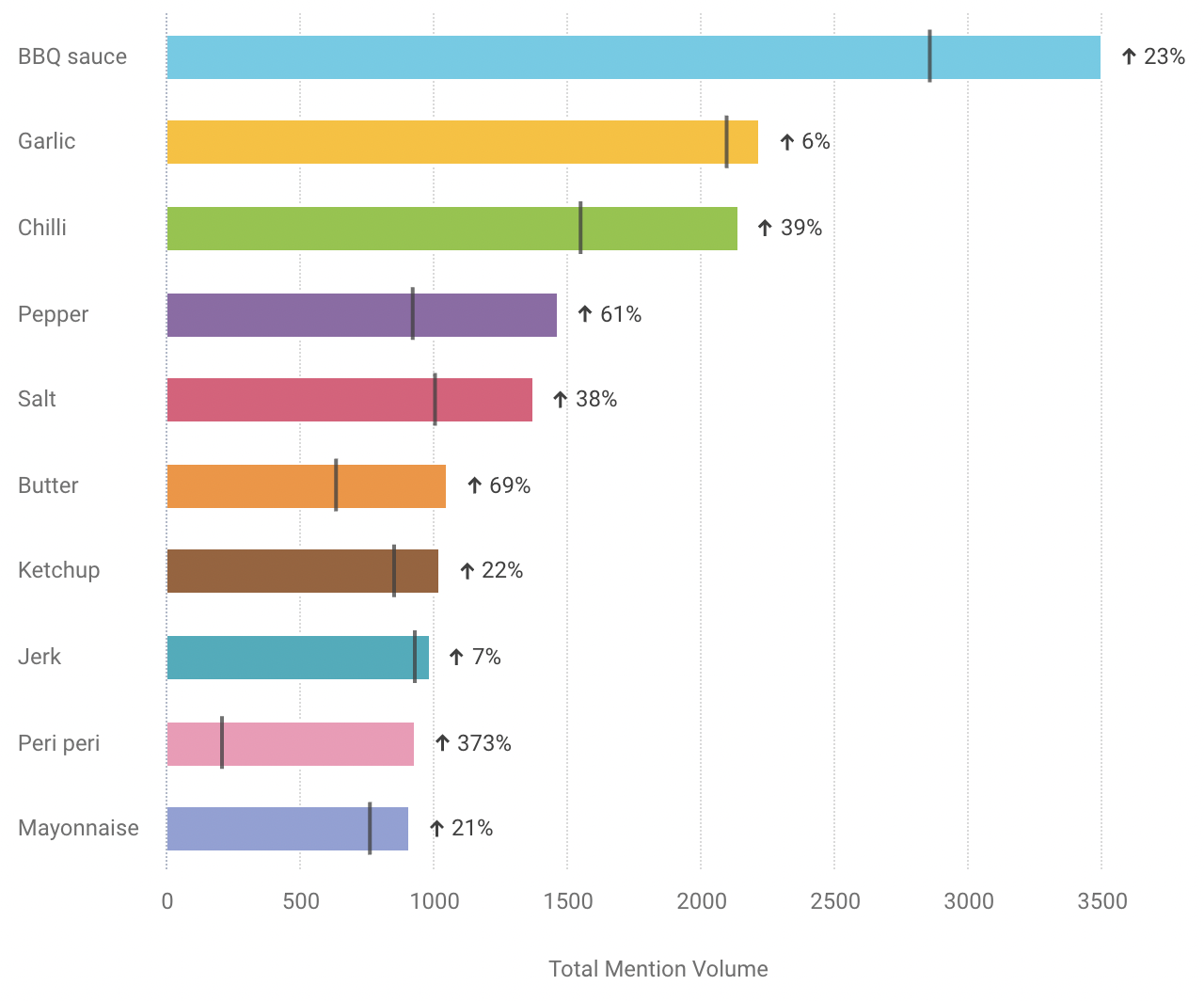 A huge increase for Peri Peri sauce this year! Have we all missed going to Nando's that much?!
Retailer battles in BBQ

OK here are the headlines – Aldi is great at social media, they disrupt. Plus their cheap-and-cheerful seasonal aisle certainly drives chatter up. It seems Tesco is real hot stuff in BBQ conversations, where Sainsbury's isn't having such a sunny time.
Beyond the data
Creating social content is not an easy job, to generate engagement you need to be relevant. So, keeping with our food theme, here are our top tips:
Track trends through Brandwatch! Regularly!
Monitor trends in your brand search volume through SEO and PPC
Join the conversation – it's what social is all about
Ask the audience – consumers have an opinion (e.g. I hate chicken drumsticks!) so get their feedback and use it to create even more content. Controversy works!
Engage in the right brand partnerships for your mutual growth by identifying the trending products
Brief your influencers, they love to be on-trend!
And lastly, plan your content. Get ahead of yourself and then leave gaps in your plan to fill with relevant content, you'll be guaranteed to resonate better.
If you want to learn more about how we utilise social listening, or what your brand can do with all this tasty trending data, get in touch!