February 27, 2023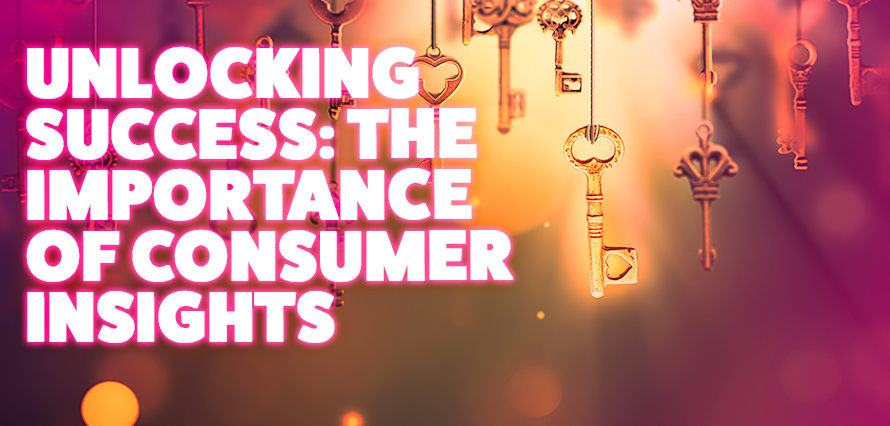 In today's climate marketing to audiences can be a challenging task for brands. The COVID-19 pandemic has highlighted the rapid changes in consumer behaviour and the importance of customising marketing strategies to stay competitive. Understanding the wants and needs of your audience is becoming increasingly important in developing a marketing campaign that truly resonates. This is where consumer insights come into play in shaping a successful marketing campaign.
What are Consumer Insights?
Data is everywhere, however, just having access to data doesn't equate to having insights. Conducting more in-depth research on the data is what enables brands to leverage it and gain a distinctive advantage over their competitors. There are various methods of gaining consumer insights, including interviews, surveys, focus groups, Google Analytics, competitor consumer insight, and social listening. Consumer insights gathered from these sources give a 360 ̊ view of your audiences and interpretation of human behaviour, needs and trend.
B2C vs B2B consumer insights
The approach to communicating with B2B and B2C customers varies, but there are fundamental marketing practices that are applicable to both markets. The development of technologies and the opening up of new channels have led to increasingly fragmented customer journeys, as highlighted by research from Global Web Index. This trend is prevalent in both B2C and B2B markets, further emphasizing the need for brands to personalize their marketing efforts across the board. Moreover, in both B2B and B2C marketing, the perception and emotionality of a brand are more valuable to customers than the product or service.
According to an Accenture study, B2B customers now expect the same degree of hyper-personalized service as they receive in B2C channels, highlighting the increasing demand from B2B customers. However, the report revealed that only 36% of B2B companies gather customer feedback compared to 61% of B2C companies. This is a clear indication for B2B brands to invest in both existing and potential customer insights to bridge the existing gap.
Helps to develop tailored marketing strategies
According to Forbes, companies with above-average customer experience perform better financially, and brands with superior customer experience bring in 5.7 times more revenue than their competitors that lag in customer experience. Ongoing consumer insight helps to understand what drives customer purchase decisions, where and when they shop, how they prefer to be communicated with, and what external factors influence their spending habits. Skipping this step can lead to wasted marketing budgets while investing in solid research and insight can help brands identify real solutions to their customers' problems and engage with them more effectively.
Enables better briefing for your design agency
After conducting thorough research on your target audience and marketing objectives, you can effectively brief your design agency and other partners involved in your marketing campaign. This ensures that everyone is aligned and has the necessary information to create a customised marketing strategy. As a result, you have better productivity and a greater chance of success on the first attempt.
Prepares and protects for the future
Consumer behaviour is changing rapidly due to technology, leaving slow brands behind. Consumer insight research can help brands prepare for and adapt to these changes to protect their future.
Can open up new growth opportunities
Studying consumers more closely can uncover opportunities for growth such as cross-selling and reaching new audiences. Consumer insight can reveal the need for new product development, allowing for a more targeted approach. Testing products with consumer focus groups can help refine them for successful launches that meet customer needs.
Consumer insights are crucial for developing successful marketing campaigns. With these insights, you can develop personalised strategies, improve customer experience, and identify new growth opportunities. Contact Immediate future today if you want to gain valuable consumer insights that can prepare you for the future and open new growth opportunities.