June 24, 2015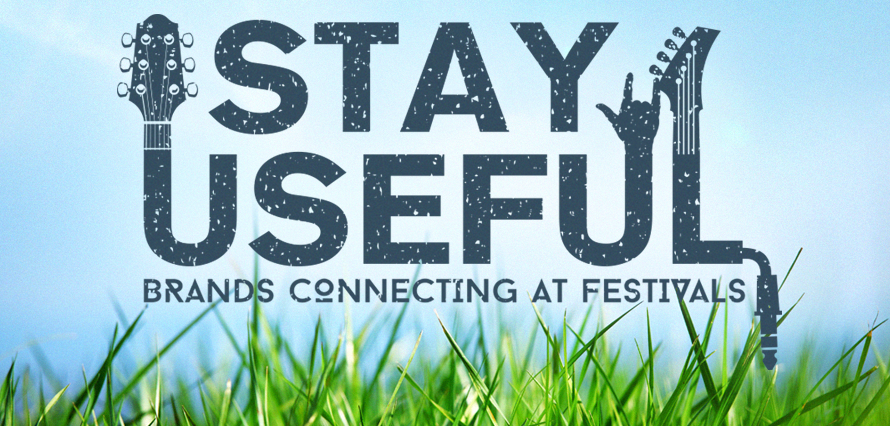 The festival season is here and brands globally are cashing in on sponsorship, branding, presence and product demos of all kinds; taking over stalls, stages, arenas, performers and musicians to get in front of the most dynamic audiences, be in the background of their selfies, and inevitably be part of their happy festival memory.
Brands of all kinds have been wading in to 'be there' at the right moment for the partying masses. But what does it really take for brands to deliver their presence with real value? How can brands and festivals collaborate to use both experiential and digital channels to bring the best experience before, during, and after the event for those attending and those watching remotely?
Some of the best brand partnerships are embracing this journey and treating audiences both equally and accordingly. According to a study by PSJ Music group US festival goers are dominated by those aged 25-34, and 65% of them actively enjoy interacting with brands at festivals whether they're attending or not. This remote aspect brings a huge opportunity to connect with fans and recognise some of their pain points like accessing the line-up – either on-site or off – and transport to and from the venue can also bring opportunities to be extra valuable.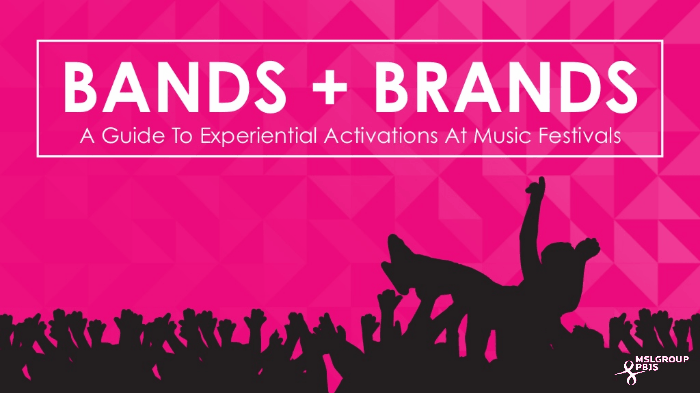 Some of the most dynamic digital brand interactions have seen Red Bull adopting Snapchat vloggers/influencers to guide followers round their festival experience and invite them to exclusive live streams of performances. With the advent of mobile live-streaming the use of platforms like Meerkat and Periscope have become key to directly engaging remote fans. Fans of Glastonbury and the close relationship the festival has with the BBC can now curate their own access to the many live performances via a dedicated video player, and go on to connect their view with Facebook friends and comment live. This Glastonbury has seen British mobile phone service provider EE provide a dedicated app for both planning your viewing and your line up; geo-tagging your tent; and connecting with Facebook friends to see who is going and who they're planning to see. Suddenly, bumping into that ex-girlfriend may not be so much of a surprise. #Awkward.
EE has also built up a furore around the app before the ticket release by presenting a 'treasure' hunt' style game to give their customers a chance of winning free Glastonbury tickets.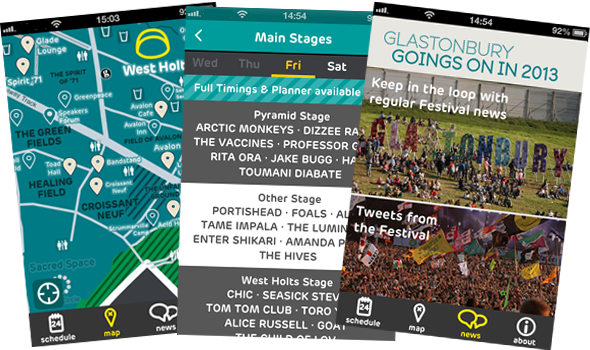 Some of the best festival brand engagement across the UK has seen the likes of HTC partnering with Indie festival mavericks Mama group for the likes of The Great Escape and Lovebox, as well as Uber partnering with London-based but globally-active 'secret gig' brand Sofarsounds to literally take music fans to secret gig locations.
The trend for offering relevant usefulness and connecting with audiences by addressing their true pain points, rather than just simple branding via social, is definitely proving popular. And it offers the opportunity for brands to achieve real relevance among the myriad of events and festivals, instead of simply pushing their products.