August 1, 2016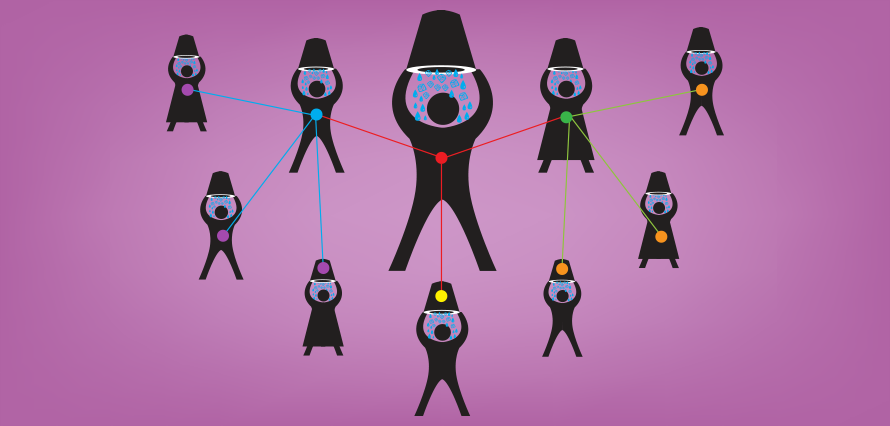 Social media marketing has come to be a popular way for brands to advertise products and services. But recently, the charitable sector has taken advantage of this growing trend for fundraising activities.
Some of the most memorable social media campaigns have been extremely successful in terms of donations. The #NoMakeUpSelfie campaign raised £8 million in just one week. The annual Movember sensation has raised over £400 billion over the last 11 years. It's great for social media and marketing as a practice generally to be seen acting towards a good cause by not only raising awareness, but revenue too.
One of the most famous social media campaigns to date has been the ALS Ice Bucket Challenge that was created to raise awareness about amyotrophic lateral sclerosis (or motor neurone disease, as it's more commonly known in the UK). Unless you were living under a rock for the summer of 2014, you'll know that the aim of the game was to empty a bucket of ice cold water over your head and to then nominate three of your friends to do the same on social media. In 2014, the campaign achieved 2.4 million ice bucket-related videos posted on Facebook, and 28 million people engaged in the form of uploads likes and comments. Instagram was inundated with over 3.7 million videos that were uploaded with the hashtag #ALSicebucketchallenge. In total that year, $98.2m was raised for the Amyotrophic Lateral Sclerosis (ALS) Association who's British equivalent, the Motor Neurone Disease Association also benefited. The campaign officially went viral on a global level with Justin Bieber receiving one million likes on one ice bucket video alone.
It hasn't however gone without its hiccups as some of these charitable social media challenges have come under fire for focusing on the action itself rather than encouraging donation. Celebrities fell victim to criticism too for not mentioning the donation when posting their videos and were accused of using the challenge for publicity reasons.
Last week however, it was reported that the ALS association made a breakthrough in their research towards a cure for motor neuron disease! The money raised from people simply emptying a bucket of water over themselves in fact funded an international globe-mapping project that discovered a new gene – NEK1 – that has been identified as one of the most common genes associated with motor neuron disease. This research could bring us closer to a cure for this terrible illness.
So next time you go bashing that 'silly' social media charity challenge, just stop and remember how one simple action that is fun and shareable could be the perfect way to raise awareness of YOUR business.